AdultFriendFinder Review: Worth the Hype?
AdultFriendFinder is a hookup website that accepts all types of relationships, including monogamy, polygamy, couple share, friends with benefits, and more.
The site has over 80 million users worldwide, and both paying and non-paying users can use it to locate dates and hookups.
This article presents an in-depth AdultFriendFinder review, covering its price, features, benefits, and more.
AdultFriendFinder is an adult dating site for those seeking discreet hookups and relationships. It caters to an adult audience with various sexual orientations. This is the perfect place to meet like-minded individuals, especially if you prefer a more exciting and adventurous lifestyle.
The website also features explicit content, such as sex chat and adult films, that aims to satisfy all of your sex cravings. Users exchange practically limitless content and personal experiences on the website, making this platform the best place to view several adult entertainment options catering to people with unique sexual preferences.
Overall, AdultFriendFinder has the most extensive global network for finding those interested in sex and other explicit online activities.
AdultFriendFinder Membership Tiers and Pricing Options 
AdultFriendFinder offers a free account option to anyone interested in exploring the site, but there are restrictions on what you can do with this free version. The site also has a paid membership option that provides access to more features and content.
Here's a further look at the membership tiers available on AdultFriendFinder and the main differences between them:
Free Membership
AdultFriendFinder allows you to sign up and open a free account, but there are restrictions on what you can do with your account.
A free member can create a Personality Profile, respond to another user's first message, receive daily matches, send and receive winks, and view potential matches.
With a free account, you will also gain access to other core features of the site, such as creating a hotlist, following other users, liking photos and videos, joining blogs, and commenting on other users' content.
Gold Membership
In just a few clicks, AdultFriendFinder can direct you to far more enticing adult content and other exclusive features that are only accessible to paying members.
The benefits of a paid account include full profile browsing, the ability to send virtual gifts to other members, unlimited messaging, and the ability to view private photo and video albums. Overall, gold members can access many more features on AdultFriendFinder.
Each of the three Gold Membership tiers, including Gold Membership Best Value, Gold Membership Most Popular, and the annual Gold Membership option, provides unrestricted use of the site's services.
The rates for these plans are as follows:
Gold Membership Best Value

– 39.95 USD per Month for 1 Month

Gold Membership Most Popular

– 26.95 USD per Month for 3 Months

Gold Membership Annual Plan

– 19.95 USD per Month for 12 Months
If you have a free account and decide to upgrade to a Gold account, you can pay using any major credit card, direct payment, bank transfer, or even by charging the subscription to your mobile phone bill.
How to Stay Safe When Using AdultFriendFinder
Using dating sites like AdultFriendFinder can be a fun and exciting way to meet new people, but it's still important to take steps to ensure your safety.
Here are some tips on how to stay safe when using AdultFriendFinder:
Read AdultFriendFinder Customer Reviews Before You Join:

You should have a good understanding of AdultFriendFinder and how it works before getting started. Read reviews from previous and current site users before you decide to sign up and begin chatting with individuals there.

Keep Your Personal Information Private:

Don't share your full name, phone number, address, or other personal information until you feel comfortable and have established some trust with the person you're communicating with on AdultFriendFinder.

Use a Unique and Strong Password:

Create a strong password that's difficult to guess and use different passwords for different accounts.

Be Careful About Sharing Photos:

Be cautious about sharing any photos that could be used to identify you or your location.

Video Chat Before Meeting Face-to-Face:

Don't rush into meeting someone in person. Take the time to get to know them first and communicate through the dating site's video messaging system. This can help to ensure your possible companion is who they say they are online and in real life. If they don't engage in video calls, it could be a warning sign.

Do a Background Check Before Meeting In-Person: If you're suspicious of someone or feel uncomfortable, do a little research and get a background check before meeting in person. Use online resources to verify their identity and learn more about them.
Meet in a Public Place:

When you do decide to meet someone in person, choose a public place like a coffee shop or restaurant. Let a friend or family member know where you'll be and who you're meeting.

Get Your Own Transportation:

Additionally, you should get your own transportation to and from the date. You can drive yourself, ask a friend to take you, or call a rideshare service.

Trust Your Instincts:

If someone seems too good to be true or makes you feel uncomfortable, trust your instincts and move on.
RELATED: How to flirt on Hook-up apps
What to Consider When Choosing Sex and Dating Apps
Choosing the right sex and dating app can make all the difference when it comes to finding a compatible match. Here are some factors to consider when selecting a dating app:
Choose a Hookup Site
What are you looking for in a relationship? Some dating apps are geared toward casual hookups, while others are designed for more serious relationships. If you want to find a casual partner to hook up with, be clear about your goals and choose a hookup dating app that aligns with them.
Use Profile Settings
Several online dating sites allow users to take charge of their dating experience by creating custom profile settings and search filters. This means that you can filter matches by interests, location, appearance, sexual orientation, gender, and more. Make sure the app has those options and other features that are important to you.
User Safety and Security
The importance of keeping user data safe and secure while using a dating app is often underestimated. You provide several specifics about yourself in an effort to make a good impression on your profile. While some of this information, such as your job, hobbies, and family, is safe to publish on its own, it could be dangerous if combined with other identifying information, such as an email address, phone number, or credit card number. Look for dating and sex apps that take safety and security seriously. Do they have a robust verification process to ensure users are who they claim to be? Do they offer features to protect your privacy?
Popularity
Dating is largely a numbers game, especially in the world of online dating. You should pick a well-known dating site or app with a sizable user base if you want to meet plenty of new people. If you live in a more rural region, your options for potential matches will be limited if the dating app you're considering has fewer users. The easiest way to increase the number of potential sexual partners available to you is to join a sex dating app that has a large hookup-focused user base, like the AdultFriendFinder app.
 Reputation and Reviews
Research the dating platform's reputation before downloading it and creating an account. Look for reviews and testimonials from other users to get an idea of their experiences.
User Base
Consider the demographics of the site's user base. Are there enough people on the app in your area and age range? Are they looking for the same type of relationship or kink you are? Luckily, most active AdultFriendFinder users are looking for casual relationships and hookups.
Responsive Customer Service
Pick a dating site with reliable customer support. Be sure a responsive customer care team is available should you have any questions or concerns before committing to a dating site.
Matching System
There are a variety of methods used by various hookup sites to help you find a compatible partner. Some sites give priority to shared interests and similar personalities, while others prioritize physical proximity and membership status. Before committing to a particular online dating app, it's a good idea to learn more about how it selects potential matches for you. 
Membership Tiers and Pricing
Some dating apps are free, while others require a subscription or payment for certain features. Consider how much you're willing to spend and what features are worth paying for.
AdultFriendFinder: FAQs
Is AdultFriendFinder Legit?
Yes, Adult Friend Finder is legit. This is a real and functioning hookup and casual dating service for adults. It takes pride in being one of the largest dating sites in terms of its total number of users and its percentage of active users.
How Secure Is AdultFriendFinder?
Adult Friend Finder is very secure. The site has top-notch SSL encryption features. Additionally, if you encounter suspicious profiles, they can be blocked or reported to support staff.
How Do I Navigate Adult Friend Finder?
AdultFriendFinder is user-friendly and easy to navigate. The site is accessible from both desktop and mobile devices. All you have to do is sign up, complete the online form, and connect with online members by favoriting their profiles, sending them messages, and replying to those who express interest in you.
Is Adult Friend Finder Free?
Yes, Adult Friend Finder has a free member option. Although the paid membership packages provide unrestricted access to the site, the platform offers a considerable number of free features for non-paying users to enjoy. You can access adult chat rooms and watch live streams for free, as well as read and send messages, browse profiles, and see where other online members are located.
What Is Sex Academy on Adult Friend Finder?
Sex Academy on Adult Friend Finder is an online resource that provides educational materials and resources related to sex and sexuality. It offers articles, videos, or other online resources designed to help individuals learn more about various aspects of sex, communication, and pleasure.
How Do You Match on AdultFriendFinder?
AdultFriendFinder displays a collage of potential matches at the top of your personal home page, similar to traditional dating sites. You can tailor the matches on your profile with basic filtering options to locate exactly the kind of person you're looking for. For example, after you sign up, you can select your preferred age range, body type, gender, ethnicity, sexual orientation, marital status, location, and maximum distance in order to filter the results.
You'll see more profiles from people who fit the criteria you're looking for because your primary search page is customized to your choices. They'll let you know who is online when you are, which matches are the closest to you, any new likes or messages you've received, and other helpful details.
What Free Features Are Available on AdultFriendFinder?
Free members on AdultFriendFinder can access a number of features, such as:
Making an account

Using search filters

Add potential partners to your hotlist

Viewing the video content on the website's homepage

Liking photos and videos

Commenting on blogs and images

Joining forums and blogs
What Paid Features Are Available on AdultFriendFinder?
There are also many paid features available. AdultFriendFinder allows premium users to access more amazing features on the site, including:
Adding friends

Viewing full profiles

Flirting to show interest by clicking the wink emoji

Using chat features (i.e., send messages, read receipts, and more)

Sending virtual gifts

Viewing live member webcams

Accessing sex academy, which contains online instructional videos
How Much Does AdultFriendFinder Cost?
The cost of AdultFriendFinder depends on the subscription plan you get. The following pricing is available for the premium subscription plans:
$39.95 per month

$26.95 per month for 3 months (total of $80.85)

$19.95 per month for 12 months (total of $239.40)
How Does the Message Center on Adult Friend Finder Work?
The Message Center is where all communication happens on AdultFriendFinder. Each member you're chatting with will have their own chat window. These windows allow you to send and receive text-based messages and private albums from other members.
You can also send virtual flowers, gifts, and winks to another member on AdultFriendFinder to pique their interest. Anything you send or receive can be viewed on your personal profile and in the Message Center.
What Should I Keep In Mind When Creating My AdultFriendFinder Account?
There are a few things to keep in mind when creating an AdultFriendFinder account. The impact of your profile will determine how many responses you receive from other users. Be sure to follow these tips when creating a profile on AdultFriendFinder:
Use Good Photos:

It's important to make an effort to post a fantastic photo that sticks out from the crowd. Utilize high-quality photos to show off your personality and lifestyle.

Get Creative With Your Username:

Choose a username that stands out and reflects your personality. Don't be afraid to think outside the box and come up with something unique and memorable. Avoid common usernames like "John123" or "JaneSmith." Your username should give potential matches an idea of your personality and interests.

Be Honest and Authentic in Your Dating Profile:

Focus on creating a complete and honest profile that accurately represents who you are and what you're looking for in a relationship. List your interests and hobbies to give potential matches an idea of what you enjoy doing. This can also be a good conversation starter. Also, avoid vague statements and be specific about what you're looking for in a partner. This can help attract matches who are compatible with you. Finally, keep your profile fresh by updating it regularly. Add new photos, update your interests, and tweak your bio to reflect changes in your life or preferences.
What Are the Best Alternatives to AdultFriendFinder?
If you're seeking a partner for a brief hookup, the following are the three best alternatives to Adult Friend Finder:
Ashley Madison

– Best AdultFriendFinder Alternative for Secret Affairs

Seeking

– Best AdultFriendFinder Alternative for Luxury Dating

Secret Benefits

– Best AdultFriendFinder Alternative for Sugar Dating
Ashley Madison – Best AdultFriendFinder Alternative for Secret Affairs
If you're looking for extramarital affairs, Ashley Madison is the most discreet and reputable site you can find. This location-based dating service makes it easy to meet people in your vicinity for a hookup.
Ashley Madison is one of the first online dating services, and it was created specifically for married people. The site provides a safe space to meet others while protecting their privacy with features like blurred photos and hidden profiles.
The fact that Ashley Madison members can chat about their shared passions in complete secrecy has contributed much to the site's popularity.
Pros
Free to access other users' profiles

Photos and profiles are discreet

Localized matchmaking service

Only basic information is required to register

Easy-to-use interface
Cons
Free of charge for female members only

The majority of users are males
Free vs. Paid Features
Free Membership Features:
Everyone can join for free

Free messaging for women only

You can look at people's profiles and explore the website

User searches can be customized

You can view nearby users who are available to chat

Male users can send one free message after signing up, but after that, they must purchase credits in order to continue messaging
Paid Membership Features:
Priority Mail:

Users frequently have several conversations at once. Sending a Priority Mail message helps to ensure that you'll get a prompt response. And once it has been read, you will receive an alert.

Traveling Man Feature:

Those that travel frequently will find this feature useful. You can meet women that share your fantasies while traveling for a memorable experience.

Message Plus Option:

This feature provides unlimited message retrieval at no extra cost. It works well and lasts for one month. You have the freedom to write to both past correspondents and potential new partners. It's a bonus after buying a certain amount of credits.

Priority Man Feature:

This feature ensures that your profile is seen first. The odds of finding the one through these means will increase considerably. So, count on receiving and responding to a flood of messages from ladies.
Pricing Plans
It costs the following to buy credits on Ashley Madison:
Basic:

$59 for 100 credits

Classic:

$169 for 500 credits

Elite:

$289 for 1,000 credits
Seeking – Best AdultFriendFinder Alternative for Luxury Dating
Seeking offers a luxury adult dating site that pairs users based on shared passions and goals.
This is an excellent site to find a date online because of its large user base and wealth of useful features.
The possibilities of meeting like-minded singles are high. We recommend that you try out this dating website.
Pros
The registration process is totally free of charge

Members undergo a thorough verification process

An active community of users

Advanced search filtering options

Accessible everywhere in the world

Maintains a good amount of consistent users

Discounts are offered to new users

The user interface is simple and straightforward
Cons
Creating an account can be time-consuming

Features are limited for the basic accounts
Free vs. Paid Features
Free Membership Features
Use the basic search function

Access to an extensive database of users

Receive daily matches based on your profile information

Preview other members' profiles and pictures

Make use of the chat feature

Share your photo collection

You can send a request to see and view other member's private photos
Premium Membership Features
Membership approval is prioritized over standard members

Share your wish list

Access the platform's advanced search options

Check to see whether your messages have been read

Discuss topics without having your profile reviewed

Conceal the origin of the last logged-in

Talk to other members anonymously

Remain at the top of search engine results
Pricing Plans
To purchase a plan on Seeking, it will cost you the following:
$90 per month for a one-month plan

$80 per month for a three-month plan

$70 per month for a six-month plan
Secret Benefits – Best AdultFriendFinder Alternative for Sugar Dating
Secret Benefits is an excellent dating site for sugar daddies and sugar babies out there. While sugar babies can use the site for free, sugar daddies will have to pay for access to other features like seeing private albums and exchanging messages.
The high volume of positive ratings and comments on SecretBenefits suggests that it is an effective platform for easing people into the world of online dating.
Several compatible partners can be found on the site, and everyone there is interested in forming relationships that benefit both parties. If you're looking for a sugar daddy or sugar baby, you should check out Secret Benefits.
Pros
The account verification process is simple and quick

The platform does not have any advertisements

The mobile version of the website is just as useful as the desktop version

A photo verification mechanism has been implemented

Sugar babies can use the app free of charge

Payment is made on a credit system basis

Easy-to-use dating site
Cons
Video chatting is not available

No mobile app is available

There are limited search options
Free vs. Paid Features
Free Membership Features:
Access the Hide My Profile option

You can like other members' profiles

Make adjustments to your profile and your user photo

Get your account verified

Browse the profiles of sugar daddies and sugar babies

Use the filter-based search tool

See pictures of sugar babies

Give and request access to private albums
Premium Membership Features:
Discreet Billing:

Paid members of Secret Benefits can take advantage of the discreet billing option when purchasing credits on the site.

Become a Top Admirer:

You can use your credits to demonstrate to the person you are speaking with that you are serious about the conversation and that you are interested in them. Become their top admirer by purchasing credits in order to catch their attention and let them know that you are serious about the relationship.

Send Messages:

Uncover a conversation you've been having with another member of the community. While women can send messages for free on Secret Benefits, male users will need to pay for the messaging feature.

Exchange Photos:

Paid members get unrestricted visibility into the private photos of other members.

Secret Albums:

The majority of Secret Benefits users have hidden photo albums filled with intimate pictures. Only paid members can see secret albums, but you will not be able to see any photos until the other user grants you permission to do so.

Secret Browsing:

Become invisible for a period of twenty-four hours and explore the profiles of other members without appearing on their View lists.
Pricing Plans
Secret Benefits offers both free and paid options. While the standard membership is free, sugar daddies who want access to more features will need to purchase credits. The cost per credit for each plan is detailed below.
Introductory Package:

$59 for 100 credits

Elite Package:

$169 for 500 credits

Best Value Package:

$289 for 1000 credits
AdultFriendFinder: Bottom Line 
Adult Friend Finder is an adult dating site that connects singles seeking casual encounters. The platform is a safe haven for all sexual preferences and kinks. As a result, AdultFriendFinder is dominant in the market, particularly when it comes to casual encounters and all types of adult dating.
As with other dating and hookup sites, always be cautious when connecting with other AdultFriendFinder members, especially if you plan to meet them in person. Do some research and get a background check before you agree to a face-to-face date. And if you come across any profiles or actions that you think are suspicious, please let the support staff know as soon as you can to ensure the security of your dating experience.
AdultFriendFinder offers great features, whether you select a free or paid account. It ultimately boils down to what you need. A premium membership will, however, improve your chances of finding someone to hook up with or date if you're serious about doing so.
When it comes to adult dating, AdultFriendFinder is like a hookup buffet that only offers your preferred flavors. You will undoubtedly have a great time and meet a real person on this site if you are honest about your preferences and interests.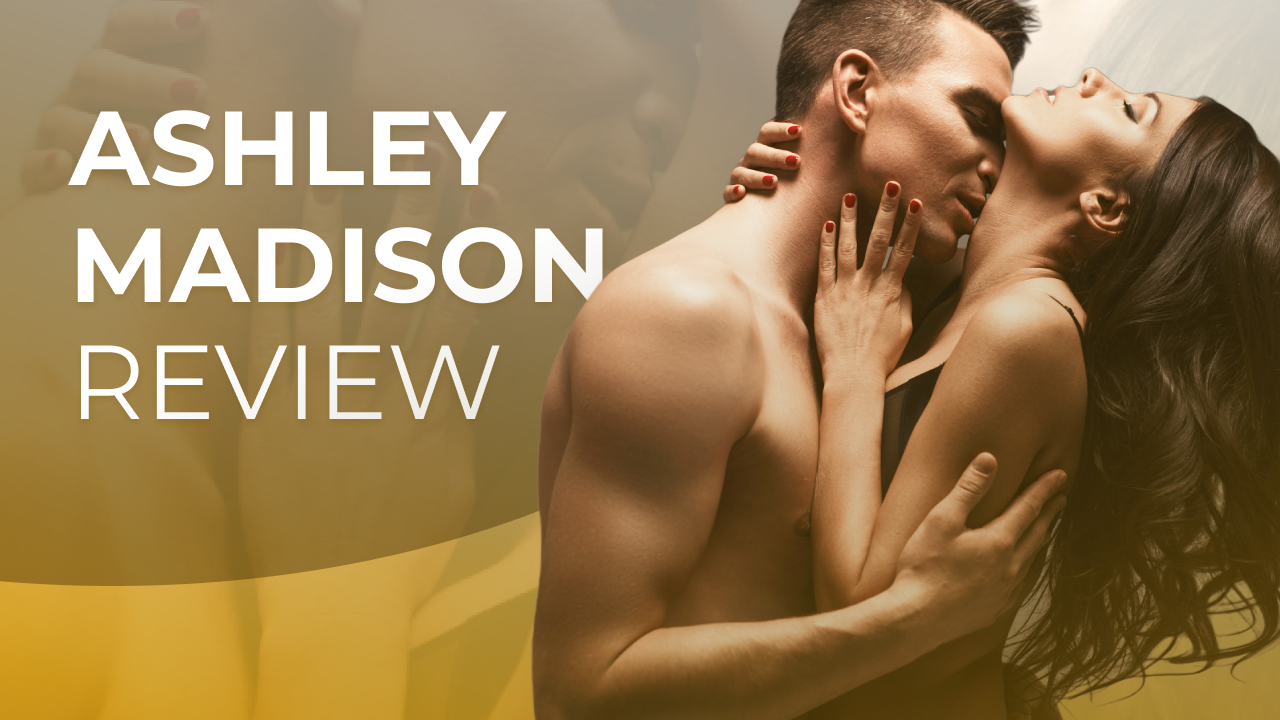 By

Kinky Hookup

|
July 11,2023
If you want to spice up your love life, the Ashley Madison dating site may be a tempting option. But is Ashley Madison legit and worth your time? We've done a thorough Ashley Madison review to help you determine if this dating site is suitable for you. Our review covers the site's features, membership options,…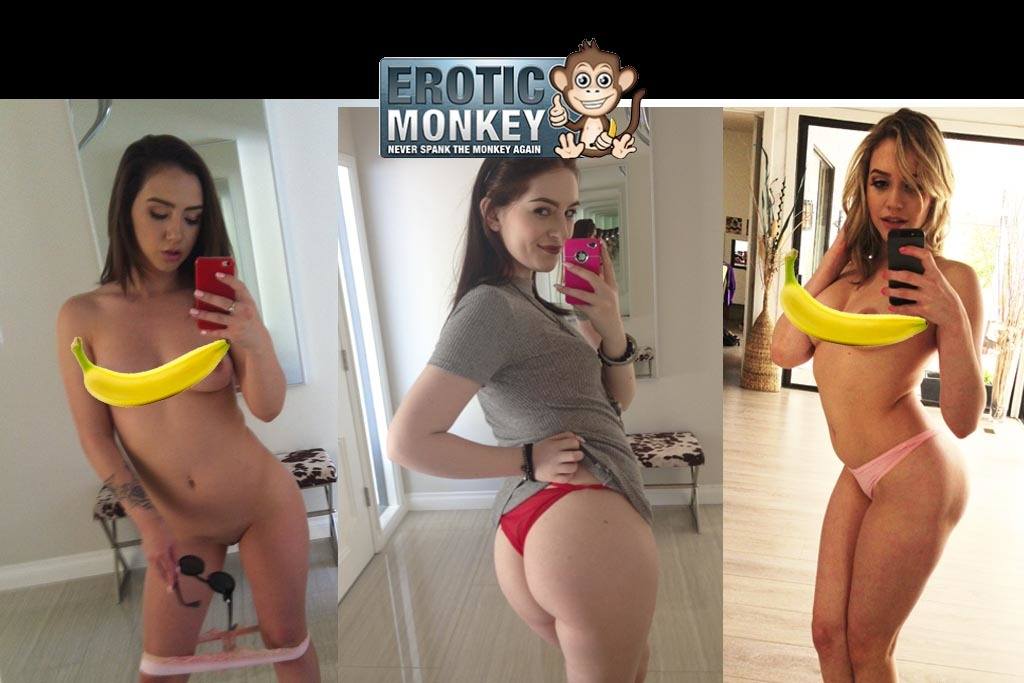 By

Tony Parker

|
April 21,2023
→  Escorts Sites Like Erotic Monkey For Sex ← When it comes to the world of adult entertainment, it can be hard to find the best escort sites out there. Lucky for you, we've got the inside scoop! In this Erotic Monkey review, we're pulling back the covers and revealing all the juicy…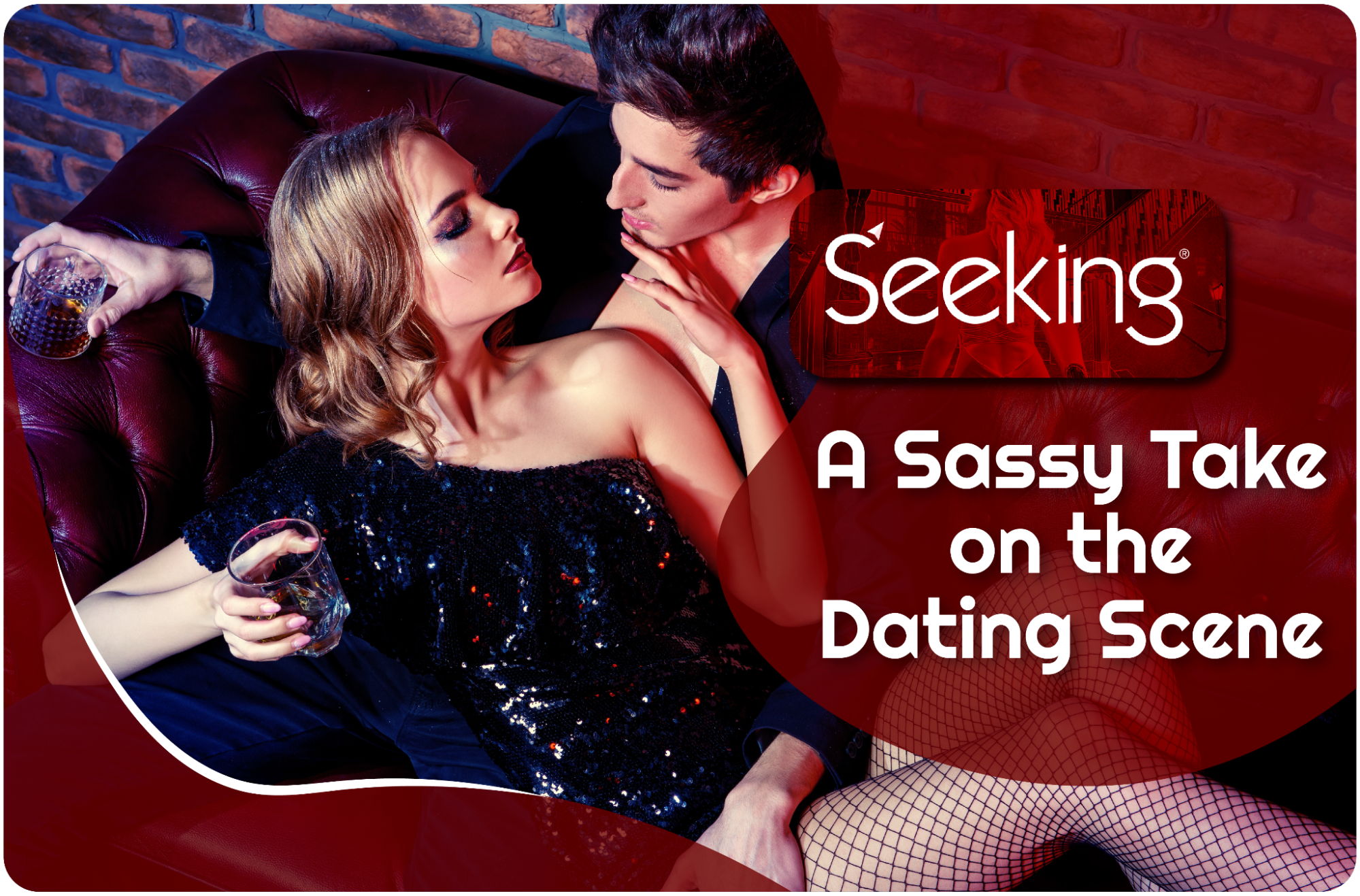 By

Tony Parker

|
April 21,2023
In the world of dating, there are many different niches and communities to explore. One that has gained significant attention in recent years is the online dating scene, where individuals can connect with potential partners through dating apps and websites. Seeking.com is one of the most popular dating sites for successful and attractive singles. It…