Top BDSM Dating Sites For Fetish & Kinksters (2023)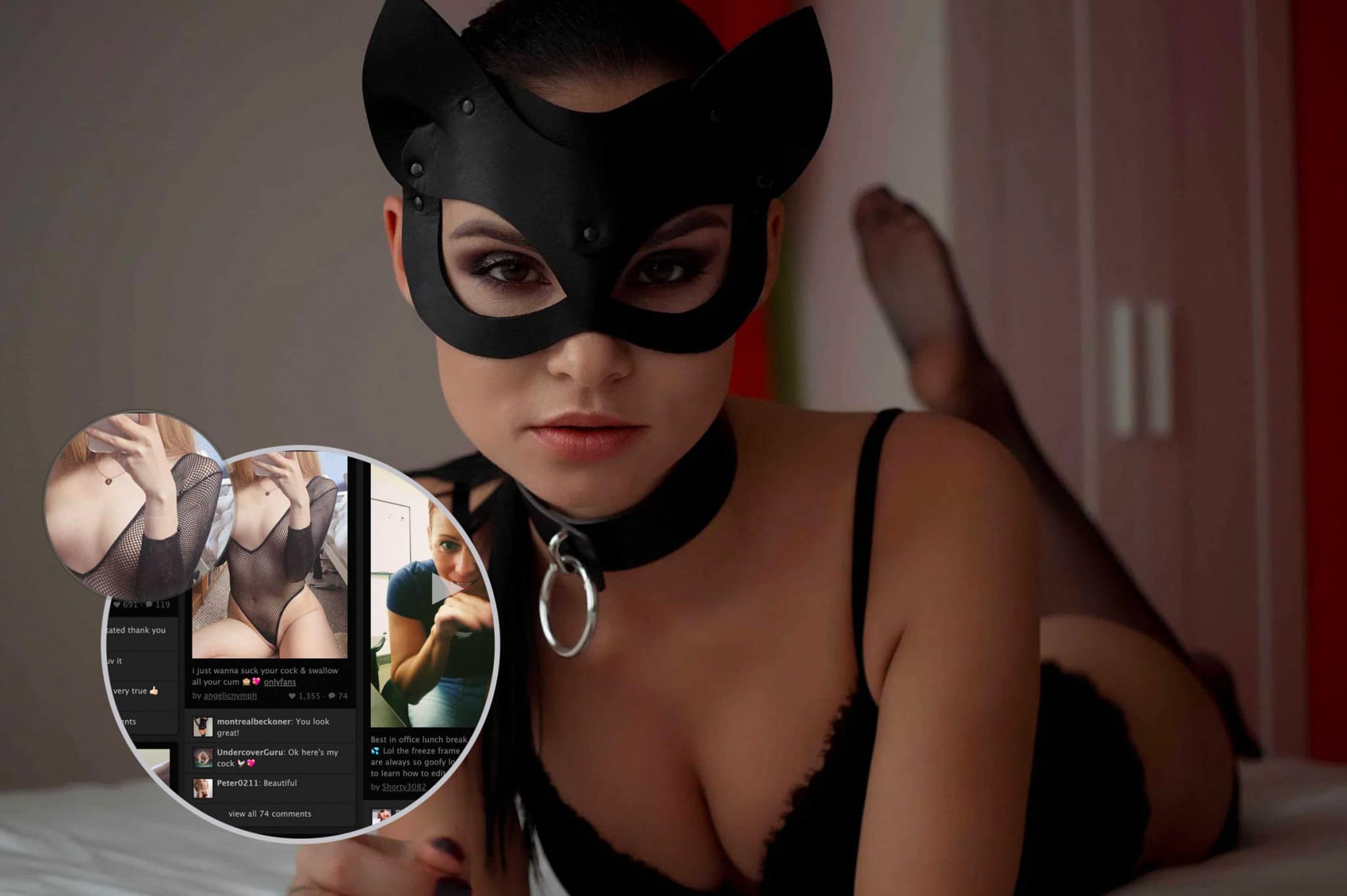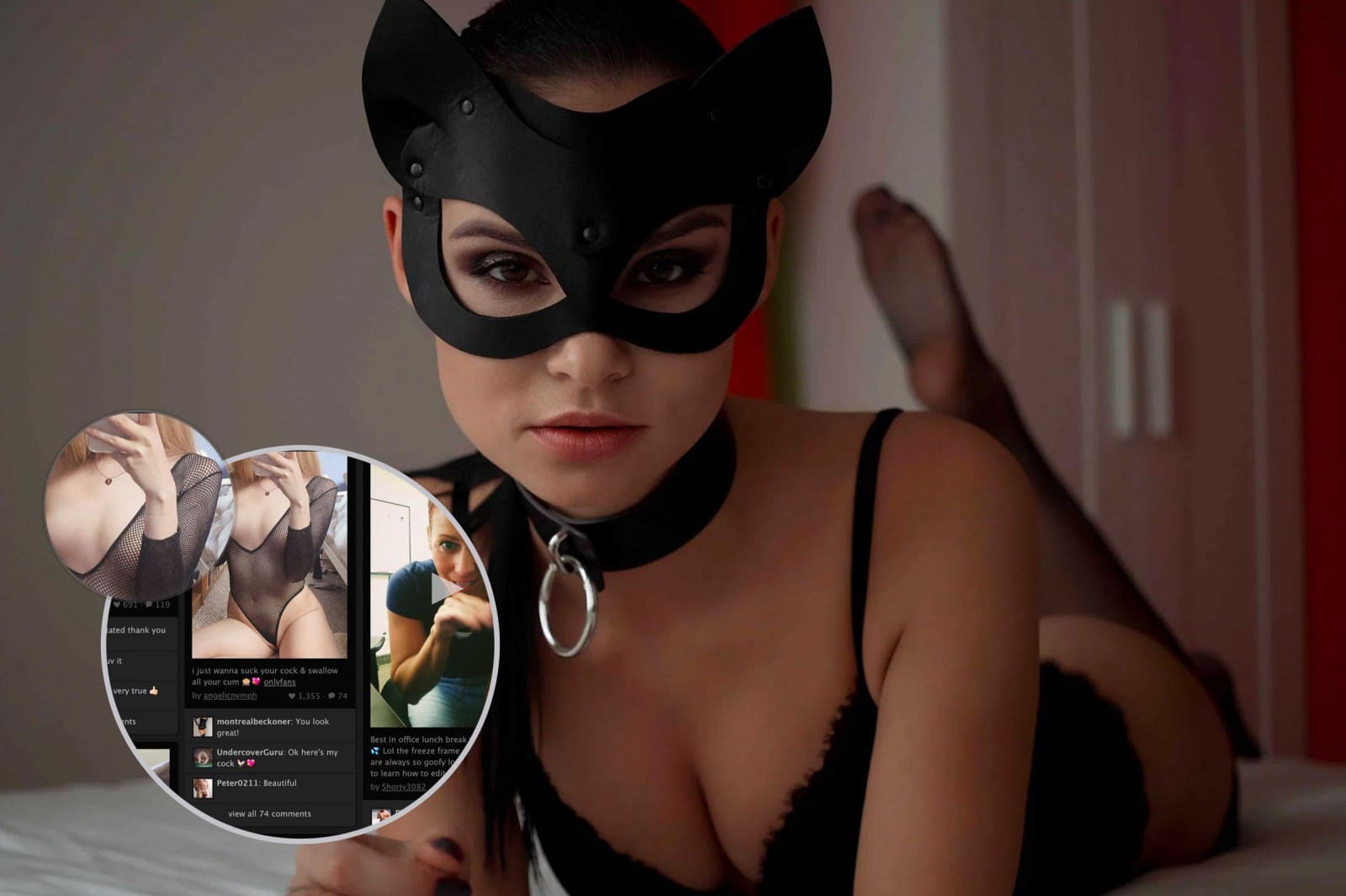 Disclosure: KinkyHookup.com may receive a portion of the revenue from the sale of services listed on this page. For more information please visit our

advertiser disclosure

to read more.
Advertiser Disclosure
KinkyHookup is a free resource that provides valuable content, website comparisons, and reviews. We advertise on our website to help support and deliver well-research articles.
We want to be completely transparent with the way we do business. In order to help keep KinkyHookup.com 100% free, we may receive a small commission from many offers listed on this page.
Compensation and commission may impact the order in which information and partners are displayed on the website. (For example, the order in which they appear on certain pages) Many of the sexting and dating products we recommend pay us a referral fee for sending them, potential new members. This means that if you click on a certain link on KinkyHookup.com and enter your information (for example, name, email, address, or phone number) We may receive a referral commission. While we work hard on our research, we do not provide a complete listing of every available adult dating site in the marketplace. Of course, we also review websites that don't pay us anything. If we see a site or app that we like with great features and user experience we will let you know it regardless of compensation.
Read More

You've decided a vanilla sex life is not for you or your partners, congratulations! Luckily for you, the internet is at your fingertips and so is access to tons of BDSM and kink dating sites and apps. As the culture is becoming more accepting of alternative lifestyles and sexual preferences the kink groups are coming out of the shadows.
TEST: Take the Free BDSM Test and find your BDSM personality archetype
Long gone is the shame and secrecy of liking a little whipping and spanking. There are giant communities of people that are into exactly what you are and are willing to play and teach alongside you. There are even huge festivals like the Folsom Street Fair where BDSM dating takes its passions to the streets. You can use many of these apps to find events, local meetings, and group sex near you.
Now as exciting as it is that BDSM dating sites and mobile apps are in abundance, unfortunately, they are not all created equal. They all have different specialties or pros and cons. We took the liberty of doing all the legwork of painstakingly trying and testing all the best options so you don't have to. Our reviews of each site will help you find your perfect fit and have you tied up in no time.
1. ALT
Read Full Review
Alt.com is a great place to explore BDSM dating. This place is an adult dating site that celebrates the BDSM, Fetish and Kink lifestyle. Whether you're looking to find people to date or you are wanting to learn more about specific kinks Alt can help.
Alt.com does have a free version but the capabilities are pretty limited. You'll need to upgrade your account to access user-profiles and information. Your privacy is protected on Alt so users can share as much or as little as they want. You will have to verify your email address to help the site weed out fake profiles.
The members on Alt.com can be described as sexually adventurous, sex-positive kinksters. This sites has non-judgemental members who will help you feel welcome and safe discussing your deepest desires. Fetish lovers welcome to a haven just for you.
The good:
There are adult movies on this site.
This site is designed for dates.
Many active users
Location features help you find nearby members
The bad:
Reported fake profiles and partners
You have to pay to access most things
Mainly males on the site
Cost:
Free trial (not very usable)
1 Month $34.44/ Month
4 Months $17.24/ Month
18 Months $10.29/ Month
2. Ashley Madison
For better or for worse, you've probably heard of Ashley Madison before. This website has earned a controversial reputation for helping married individuals find discreet relationships. This site is much like any other dating site, except for the fact that all of the users are already in a relationship
Now, if you're into kinks and fetishes you may not think to use this site. Well, the great news for you, is that Ashley Madison is actually great for kinksters. Many of the users on this site are seeking exciting, new sexual experiences, and that includes kinks.
I know a lot of you are probably thinking about thatunfortunate security breach that happened on Ashley Madison a few years back. You can rest assured that they've seriously stepped up the security so you can rest assured, your secret is safe with them.
The good:
Everyone here is on the same page
Greatfor all kinds of kinks
Huge user base
The bad:
History of security problems
Not specific to kinksters
You have to upgrade to get all the features
The Cost
Ashley Madison is totally free for women. For men, the site uses a credit system. Credit packs start at $49.
3. FetLife
When you begin your search for the perfect fetish dating site Fetlife is definitely one you'll come across. with over 8 million members, FetLife is one of the largest online hubs for kinksters! Imagine Facebook but minus your grandma and plus a lot of whips, chains, and couple videos. While Facebook bosts groups for swapping antiques FetLife groups are more fetish based. These groups contain everything from water play to rope tying 101.
On FetLife you can make friends with others in the platform that share your same interests and kinks. As a couple or an individual, you can meet people on FetLife and take your relationship from online dating apps to real life. Participating in discussions will help you find people into what you're into so this is very much encouraged.
Besides making friends and participating in discussions FetLife offers a great way to find kink events and videos. Groups you participate in might have monthly meetups or other events where you can put your kinks to the test. Meet up with the people you've been communicating with but be wary there may be fake profiles out there as well.
The good:
Huge list of members of like-minded, sex-positive people.
Access to photos and video
There is a free trial available.
Use FetLifte to discuss the lifestyle as well as attend events to celebrate your lifestyle.
The bad:
There have been reports of fake accounts and profiles.
Dating is not the only reason for the site.
The interface is a bit dated but gets the job done.
Cost:
Free basic account
1 – Month Membership $5.00
3 – Month Membership $15.00
6 – Month Membership $30.00
4. Fetster
According to their site, Fetster is a "BDSM free dating spirit, for users interested in BDSM, singles, personals, social networking, dates and more." If these are the things you're looking for Fetster might be for you.
Besides being a spot to find fetish dating Fetster also encourages education and social networking. If you're curious or passionate about cuckolding, suspension or pleasure control Fetster has niches just for you.
One bold claim that's enough of a reason to join Fetster is that they claim to be free forever! This includes messaging and joining groups and forums. For free you really don't have much to lose and may as well see if this site works for you. You'll find a BDSM dating in no time on Fetster.
One word of warning the inference of Fetster is pretty old. Don't expect an app or an algorithm any time soon. The site is a little clumsy to navigate but once you've done your digging it will be worth it. There are definitely some great nuggets of information here and real users to interact with.
The good:
Fetster is completely free!
The platform is welcoming and happy to educate.
Registration is quick and easy.
The bad:
The interface is old and tricky to navigate.
There is no app
No live chat abilities.
Cost:
FREE!
5. Reddit.com
There really isn't much you can't find on Reddit. From kink education to personals Reddit BDSM personals have got you covered. The BDSM hookup subreddit particularly is the ideal spot to find users to share your kinks with. The Reddit community is notorious for being helpful and welcoming. Moreover, you can also find additional recommendations for couple of dating apps and threesomes.
There are some guidelines enforced by moderators on the /BDSM personals page. These guidelines include not publicly sharing contact information (only via direct message) and only posting once a week. Being rude is not tolerated in the subreddit page and you will be removed if you try to be cruel.
Best practices for using Reddit for adult dating are to join the group. After you have done that you'll want to set up your personals ad. Be specific about who you are and what you are looking for. Again do not disclose contact information on your post but simply ask users to DM you to contact you.
The good:
Reddit is free.
Many members with verified photos
The community is knowledgeable and passionate
Moderators keep the community held to its guidelines.
The bad:
There are a ton of posts so getting yours to stand out might be tough.
You can get banned if you do not adhere to the rules.
Cost:
Free!
6. Fetish
If you've been looking for your BDSM dating and fetish utopia, then Fetish may be the place for you. When you are exploring fetish or kink sites you'll probably find them to be all dark and intimidating, maybe a little reflective of the people involved. That shouldn't be the case! Like with the kink and fetish culture you should feel safe and welcomed. Fetish.com offers this experience.
Fetish.com does offer some adult dating but mainly facilitates a space for members to learn about their kinks in a nonjudgemental way. This site does a great job of normalizing kinks in a way that we wish a lot of other sites would. The content on this site is helpful and educational rather than just a barrage of nude photos.
dating is not easy If you are not sure what your kinks are just yet thats okay. Once you set up your profile you can select from a large list (over 200+) of kinks that help you narrow down exactly what you're into. This site does facilitate kink hookups a well. Instead of "liking" profiles, you can spank them, a cute twist on modern online dating.
You may not be sure if the dating site is a good fit for you so they do offer a ton of free access. You will need to upgrade your account to get more features like view more profiles or send messages. With the free version, you can get the general gist of the site and who uses it.
The good:
Modern consumer-friendly interface
Free trial and reasonable upgrade cost
A great resource for education on the kink culture as well as dating.
The bad:
You do need to upgrade for all the features.
There is no apps
You will need to verify an email to use the site.
Cost:
Free for many of the features
1 Month $18.77
3 Months $13.24 per month
6 Months $11 per month
7. MatchBDSM
MatchBDSM is a site created just to help people in the kink culture explore other members in their area. While Match.com is a widely successful dating site Match BDSM is not related. This site actually seems to have a fairly small following with not too much information on the web. This is not entirely uncommon for fetish dating sites as the like to fly under the radar but something to think about.
This dating site is extremely inclusive. Not only are they open to all genders and sexual orientations but they are also open if you are a couple or singles alike. The site has a huge offering of kinks to select from so chances are yours will be included and you can find others that love that as well.
Unlike a lot of the sites listed MatchBDSM does offer an algorithm experience where they actually pair you with someone. As opposed to just giving you a list of members and expecting you to find someone. This site is mobile friendly and easy to use from your phone or desktop but there is no mobile app yet.
The good:
Algorithmic matching
It is extremely inclusive BDSM community
Group chat abilities
The bad:
No educational forums
Profiles are quick to set up but not thoroughly prepared.
The site is still growing but fairly small right now
Pricing:
3 Day Trial $6.37
1 Month Membership $23.80/ month
3 Month Membership $10.64/month
8. BDSM.com
BDSM.com is owned by the same online adult media giants that own Alt.com. If choosing between the two BDSM.com seems to be the better choice with reports of a less ad-heavy spammy experience than what you might find on Alt.com.
Still, keep your wits about you as you use any of these adult dating sites. Common sense will go along way in this space. Make sure you are protecting your identity and looking out for red flags.
On BDSM there is a free trial but you really don't get much from it. You can read their magazine and thats about it. To get access to profiles and chatrooms you will have to pay. Be aware that many women may be paid to interact with you as well. You can use your ALT login to login to BDSM as well so you really get two sites for one.
The good:
Free trial with limited abilities
Fewer ads and spam than other sites
Easy to set up profiles
The bad:
Reports of fake accounts
You have to pay to see profiles
Some women are paid to interact with you.
Price:
Free account
1 Month Gold $29.95
3 Months Gold $14.99/ Month
12 Months Gold $8.95/ Month
9. GayBDSMDate
GayBDSMDate.com, as the name describes, is a BDSM site specifically for the gay online community. While a lot of kink app and fetish sites are inclusive by being on a site that has straight members that you know you will not be interested in there is a lot of clutter. With this site, you only have people of your sexual orientation.
GayBDSMDate is a pretty open site where pretty much anything goes. You'll find this site is a lot less tame than sites that cater to straight couples. There are chatrooms that are unmoderated so anything goes as well as webcam shows.
One great feature of this site is that the free trial does have some pretty great capabilities. You won't need to upgrade until you've got a good feel for the experience. Upgrading does vary in cost but we will cover that further down.
The good:
The community is gay only.
You can join forums on any topic you want.
There is webcam functionality
The bad:
There is no app, just online dating
Prices do vary
Not everyone is local
Cost:
There is a robust free trial but upgrades cost between $20 – $30 a month depending on what offer you receive.
10. Bdsmdatelink.com
If BDSM is your kink of choice, this is the place to find like-minded people. BDSMdatelink.com is primarily a site used by BDSM lovers to find kinky connections. With this site, you can rest easy knowing everybody is on the same page
BDSMdatelink.com offers 24/7 live chat so you can get kinky whenever your heart desires. Once you create your free account, you can start scrolling through profiles. I have to say, I was quite impressed by how many women were on the site. Better yet, theseladies are not shy about showing off their beautiful assets right on their profiles.
I highly recommend this site to anyone who is seeking a partner for all their BDSM related activities. You can easily find people in your city who love to get down and dirty. The only downside to this site is that the free features are pretty limited. You'll have to upgrade access to all of the chat and email features.
The good:
High woman to man ratio
Lots of active users
Caters to BDSM
The bad:
Free features are limited
Lots of ads
Some bot accounts
price:
1-month for $29.86
3-months for $14.72 per month
day3-month $0.54 per day
1-year for $9.86 per month
11. Bondage.com
Bondage.com is more than just a kinky dating site. This website is all about finding and creating an online community just for the fetish community. There's a huge user base of active users who are all seeking a genuine connection with other kinky individuals
One of the coolest things about Bondage.com is the ability to create or join online kinky clubs. Some of the most popular groups on this site are The GangBang Underground, and Degradation and Debauchery. You get the idea here. These folks are kinky and proud of it.
If you're looking for an inclusive website where you can have a lot of fun, Bondage.com is absolutely awesome. I would recommend this site to both beginners and experienced kinksters.
The good:
Extremely active online community
Lots of BDSM content
Great for learning about bondage
The bad:
You have to pay to contact members
Watch out for catfish
price:
1-month for $26.95
3-months for $14.99 per month
12-months for $8.33 per month
12. Subs-and-doms.com
What many people are not aware of is that BDSM actually encompasses a ton of different kinks. There are people who are into bondage specifically, and others who are into the sub/dom relationship dynamic. Well, for those of you who fall into the latter group, this website will really get you going.
Subs-and-doms.com was made specifically for people searching for a sub or dom match in their area. Oftentimes people in this community struggle to find the best match for their needs, and this website can really help you out in that arena. This siteis great for men, women, and transgender people who are looking for a mistress, master, or sub.
The good:
Its specifically for people seeking masters, mistresses, and subs
User-friendly site
Highly informativ
Great for long and short-term relationships
The bad:
Premium packages are expensive
The sign-up process is long
price:
1-month for $35.96 per month
3-months for $28.48 per month
12-months for $17.34 per month
13. Mybdsmhookups.com
Mybdsmhookups.com is another site that is going to be music to your kinky ears. This site offers a ton of free features for those of you who want to learn more about BDSM and other fetishes. The website is clean and easy to navigate with lots of fun features
This site has a lot of active users so it's easy to find other kinky individuals to chat with. There are also a ton of interactive forums where you can learn about specific kinks, chat with other users, and join in on discussions.
You can also use this site to find events and parties in your area. For instance, I went to the forum section of the site and found several forums dedicated to kinky meetups, gay clubs, and swinger's parties just to name a few. This site is perfect for those of you who areready to dive headfirst into the world of kink and fetish.
The good:
Highly interactive community
Find parties and events for kinks
Inclusive of all relationship types
The bad:
Inclusive of all relationship types
It's pricier than other options
price:
1-month for $35.96 per month
3-months for $28.48 per month
12-months for $17.34 per month
What is a BDSM?
BDSM or bondage, discipline, sadism, and masochism, is a consensual often sexual relationship between two people where a power exchange has occurred. One person is considered the subordinate while the other is dominant. The foundation of BDSM dating is trust. People engaging in this kink are giving their partner the power to hurt them but trusting that they won't.
In BDSM play there can be bondage play, where one partner is restrained by the other often by silk-ties or cuffs. There is discipline where the dom sets up rules for their sub to follow. These rules can be punishable to whatever degree the dom and sub agree to. The S/M or sadomasochism is sometimes hard for people to understand. Sadomasochists receive pleasure from giving or receiving pain. Pain can often lead to intense pleasure and a deepened bond between practitioners.
Now, let's get into our top fetish dating sites and some apps so you can find your tribe and let the good times roll.
References:
https://www.postandcourier.com/sponsored/14-best-swinger-sites-for-couples-and-singles-in-2023/article_1c466f9e-de1c-11ed-969c-fbbee2a3bb3c.html
https://www.metrotimes.com/sponsored/10-best-bdsm-dating-sites-that-actually-work-2021-edition-26539366
https://www.metrotimes.com/sponsored/12-best-swinger-dating-sites-for-couples-find-group-sex-and-threesomes-26024789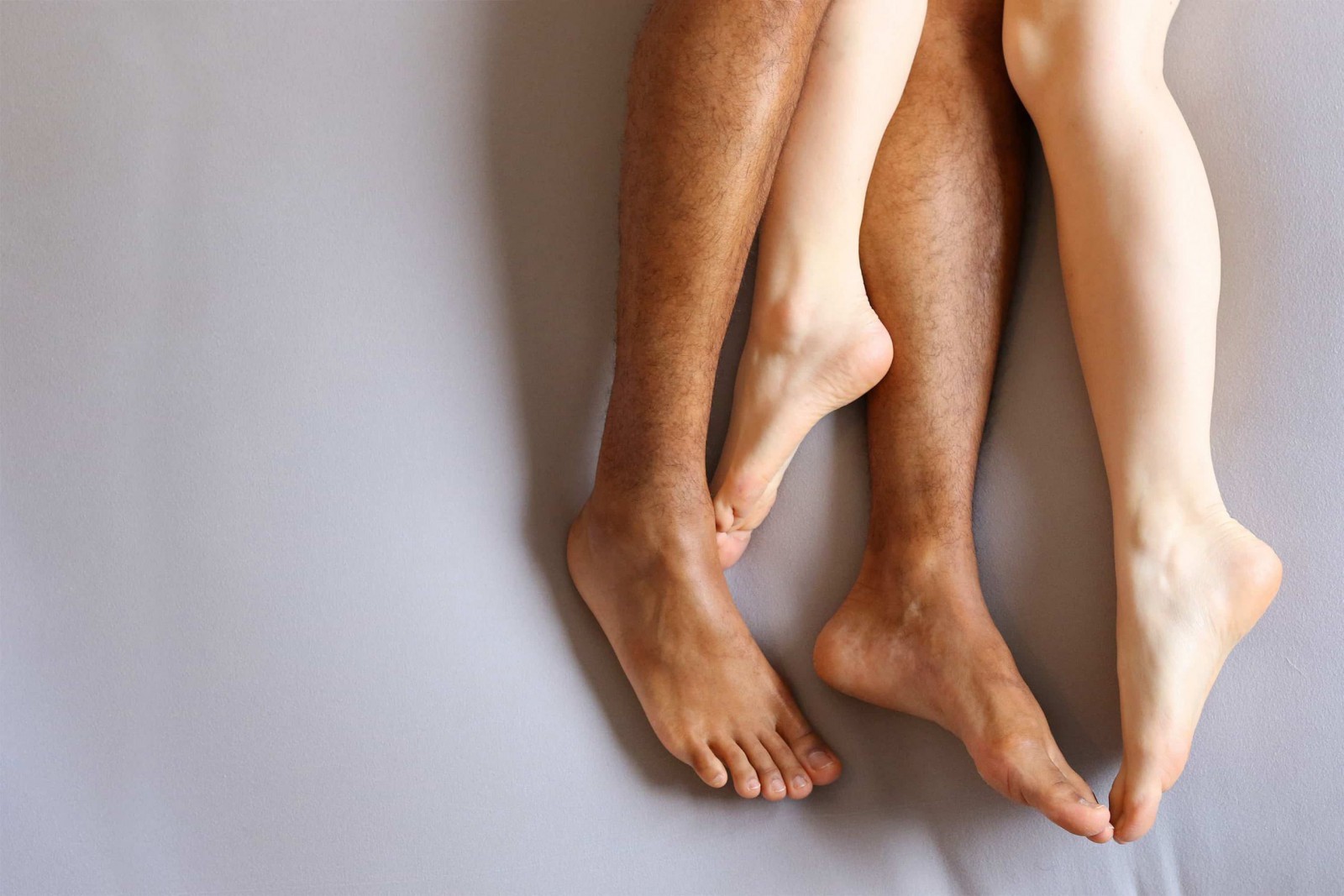 By

Amy Norton

|
March 01,2023
Cuckold play is an incredibly popular kink. It's also a taboo and misunderstood one. Perhaps you've heard about it but you don't really know what it is, or perhaps you're curious and don't know how to get started. Let's talk all things cuckolding and cuckqueaning! First of all, what is Cuckolding and Cuckqueaning? Cuckolding is,…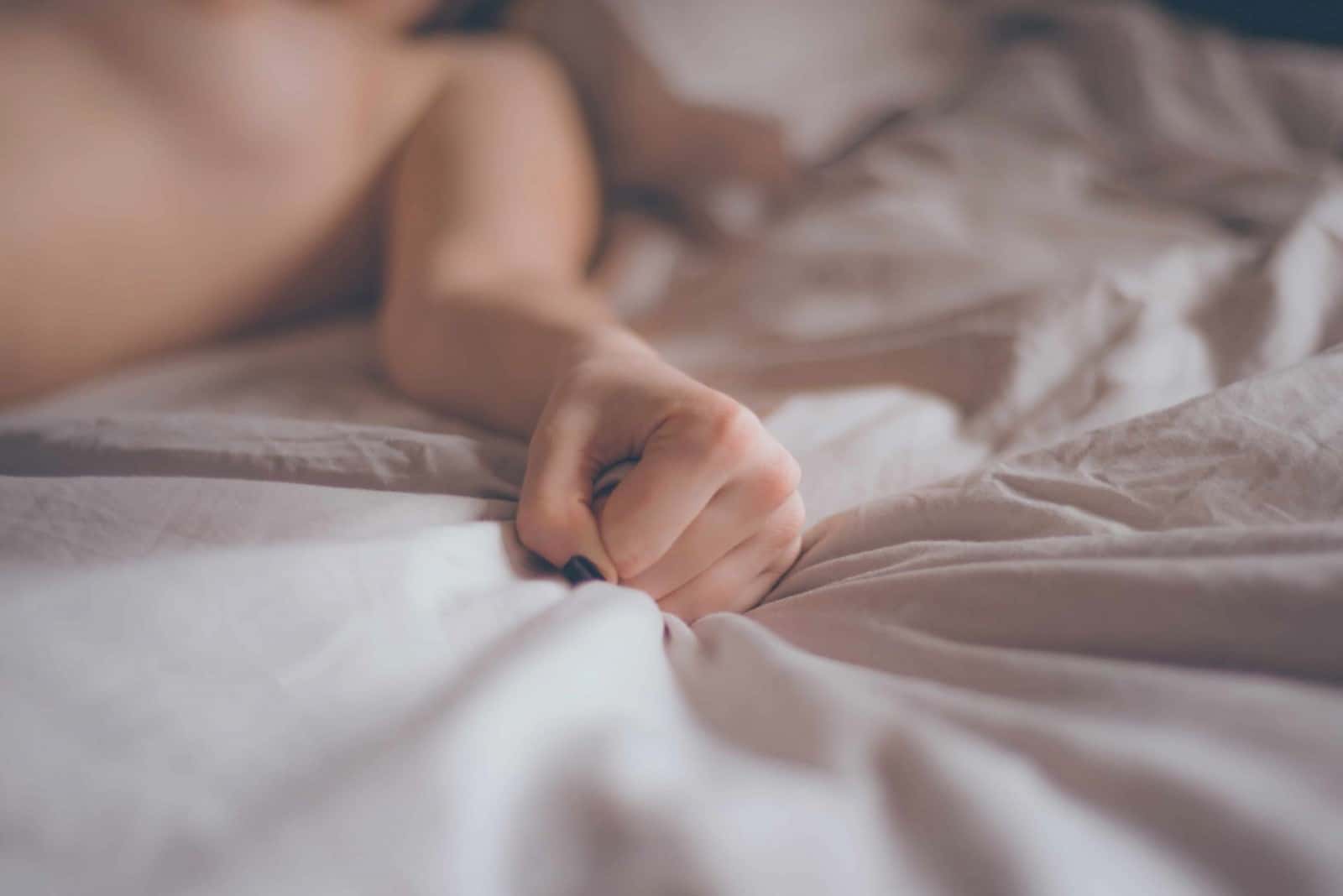 By

Amy Norton

|
March 01,2023
Today we're going to talk about a very common but often poorly understood kink. Many people are confused by the concept of orgasm denial, but many others are curious about trying it. Let's dive in and explore why so many people get off on not getting off… What is orgasm denial? Orgasm denial is the…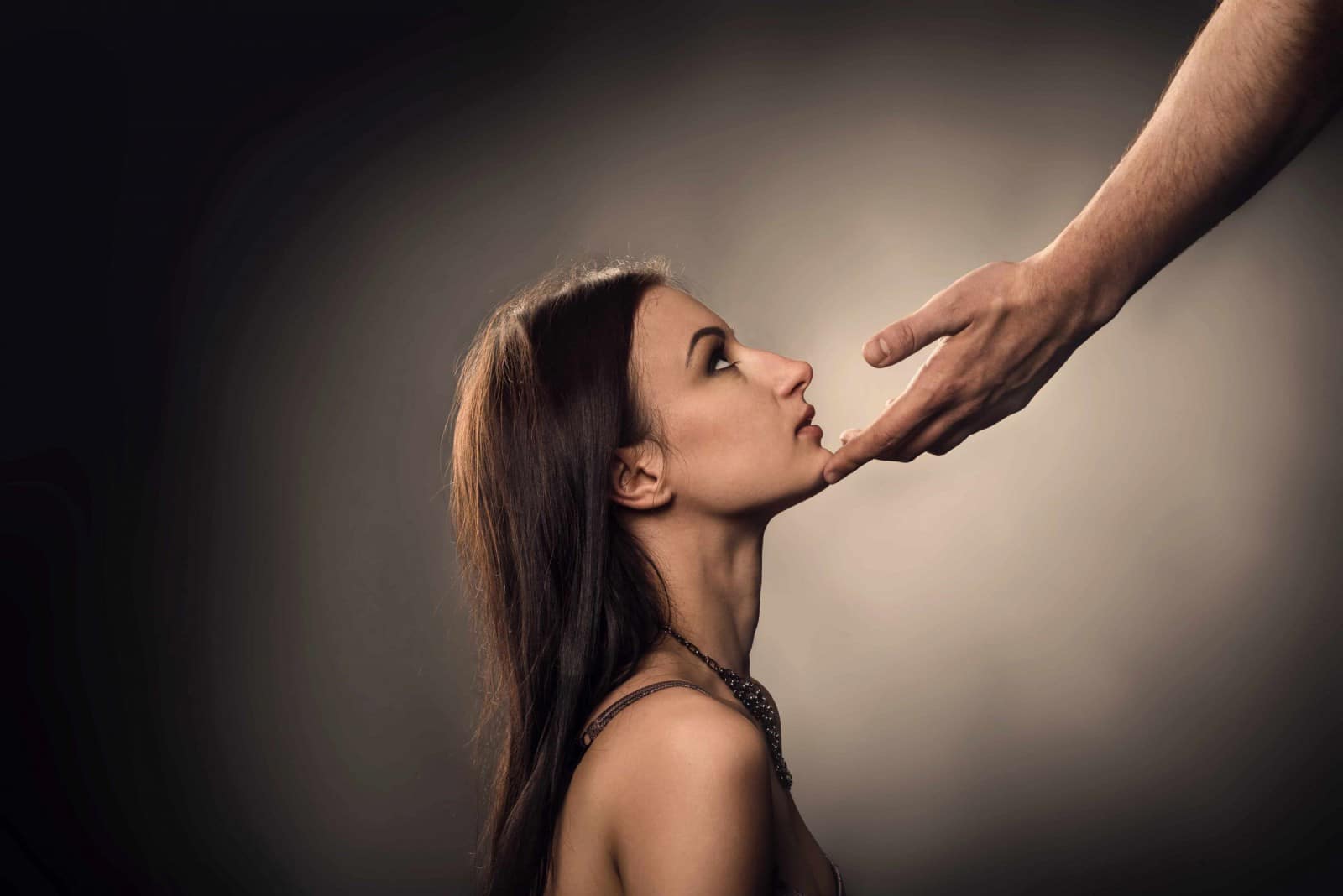 By

Amy Norton

|
February 28,2023
Are you curious about BDSM submissives? Maybe you've heard the term and wonder what it means, or perhaps you're interested in exploring your own submissive desires. Whatever your reasons, understanding the world of BDSM submissives is an intriguing and complex topic that deserves exploration. In this blog post, we'll delve into the power dynamics of…