20+ Best Escort Sites: paid and free options in 2023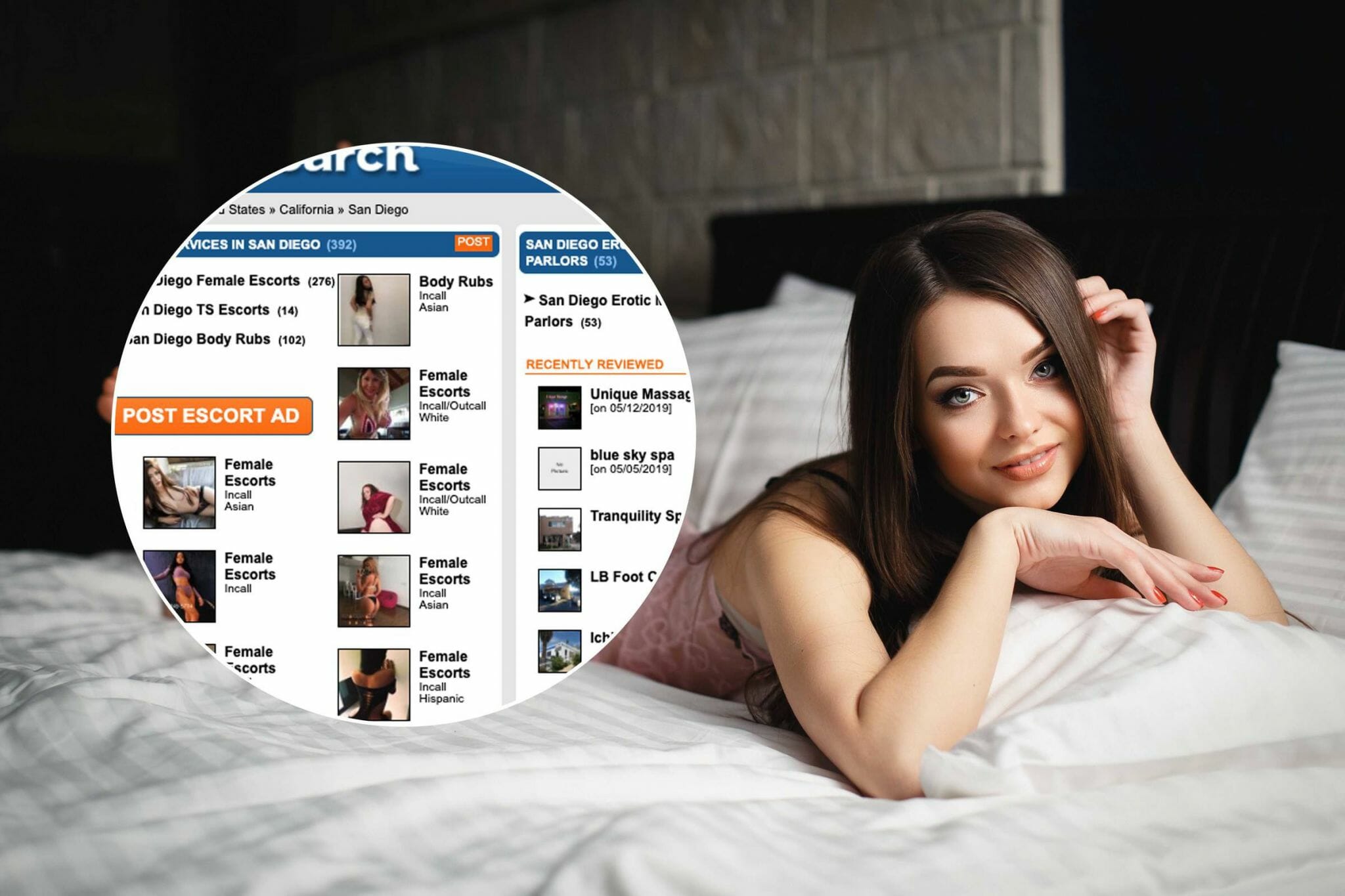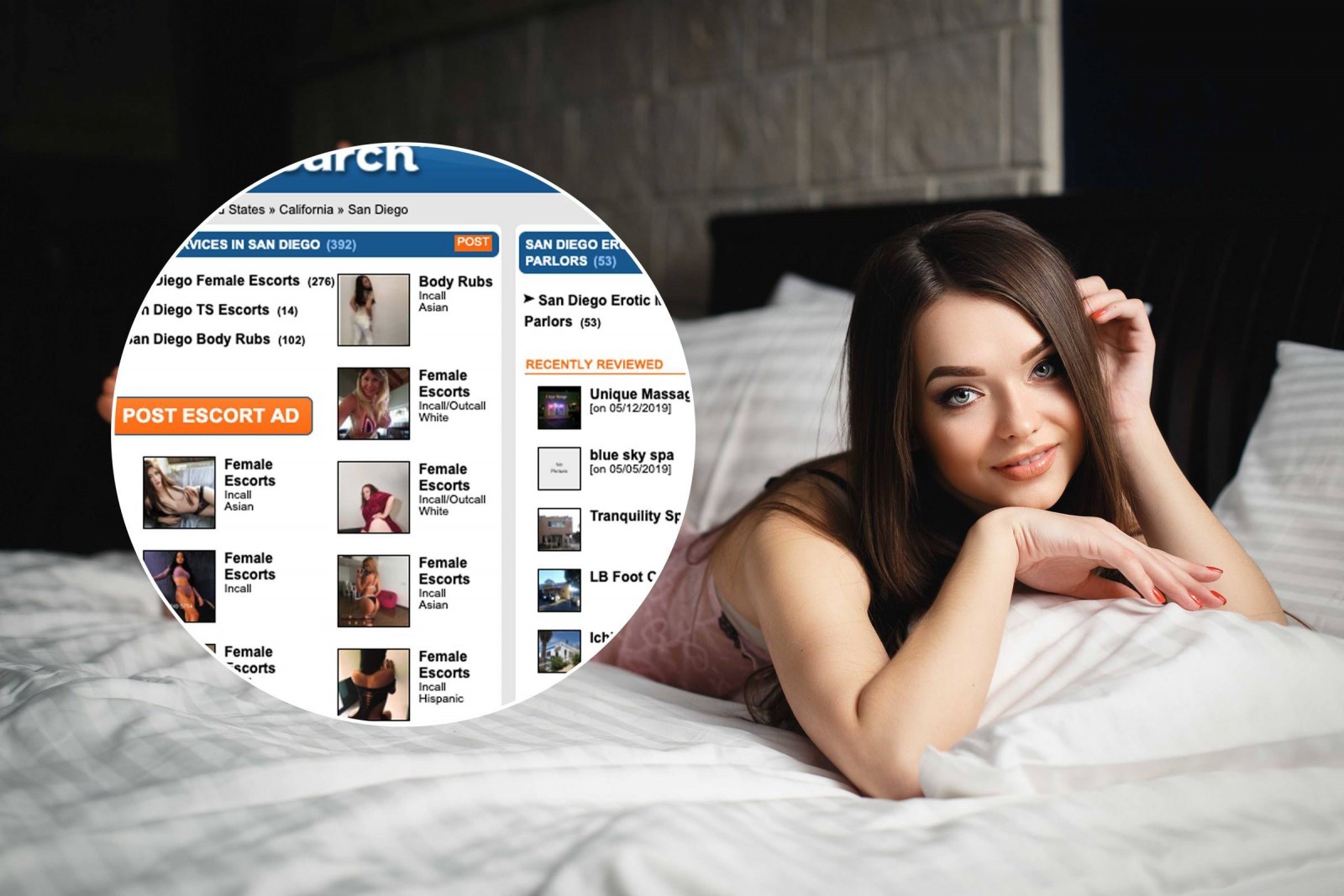 Disclosure: KinkyHookup.com may receive a portion of the revenue from the sale of services listed on this page. For more information please visit our

advertiser disclosure

to read more.
Advertiser Disclosure
KinkyHookup is a free resource that provides valuable content, website comparisons, and reviews. We advertise on our website to help support and deliver well-research articles.
We want to be completely transparent with the way we do business. In order to help keep KinkyHookup.com 100% free, we may receive a small commission from many offers listed on this page.
Compensation and commission may impact the order in which information and partners are displayed on the website. (For example, the order in which they appear on certain pages) Many of the sexting and dating products we recommend pay us a referral fee for sending them, potential new members. This means that if you click on a certain link on KinkyHookup.com and enter your information (for example, name, email, address, or phone number) We may receive a referral commission. While we work hard on our research, we do not provide a complete listing of every available adult dating site in the marketplace. Of course, we also review websites that don't pay us anything. If we see a site or app that we like with great features and user experience we will let you know it regardless of compensation.
Read More
Classifieds are the best place on the web to find escorts. These listings are a centralized hub that allows escorts and businesses to post ads that market their services to users such as yourself.
Classifieds include incredible levels of customization when it comes to search functions, and for the most part, are free to use. Unlike other sites that can help people find discreet sex, classifieds offer a wide range of local people who provide several sexual services.
The largest classified site on the internet, Craigslist, offered a service that allowed users to post ads and inquiries related to sex and relationships. Due to legal issues, this part of Craigslist was forced to shut down. 
In 2018 huge legislation was passed in regards to sex trafficking, to adhere to new guidelines Craiglist felt it was in their best interest to remove their personals section. Backpage, unfortunately, had to follow suit.
Fortunately, there are still many places on the web where you can find escorts in classified-style posts.
RELATED: Classified Websites Like Craigslist 
Top Backpage Alternatives:
Best Massage and Body Rubs
How do I find local escorts near me?
You might be wondering, how do I find hookers near me? Well, thankfully, the internet is still saturated with different websites that offer these services. As these kingpins were taken down, many of these companies were ready in the wings to fill the void. 
It can be a bit overwhelming when tasked with choosing the right website for you, so here's a rundown of the more popular services out there.
1. Ashley Madison
AshleyMadison is a household name when it comes to the adult dating industry. Don't let the sound of "dating" make you think you can only use the site for serious relationships.  
On the contrary, the site is more for simpler encounters. As one of the oldest players in the space AshleyMadison has become world-renowned for sexy casual hookups.  
As a Backpage alternative, AshleyMadison can help meet your needs. Since their privacy breach a few years back the site has brought security to the utmost importance.  
Looking to spice things up via text, email, chat, or meet-up? Ashley Madison can help in all of these departments. So if you're ready to find women locally to fulfill your desires look no further. 
Pros
: 
The site is readable, professional, and easy to navigate. 

Geolocation helps you find matches to meet up with in real life. 

You can find people interested in anything from a hookup to a long-term commitment.  
Cons
:
You will need to upgrade to a premium membership to get access to all features. 

App usability is sometimes a little slow. 

As with any hookup site, be careful of fake profiles.
2. AdultFriendFinder
Adult Friend Finder is not exactly in the business to be used to find escorts but it is a great resource to find casual hookups. This site is a giant in the adult community with millions of users.
Casual hookups might be even better than escort classifieds because you don't have to pay anyone. Joining Adult Friend Finder is a monthly subscription but the site offers tons of members, forums, and a sex-positive community.
Escort sites have a pretty clear objective, casual hookups, and not much more, AFF has the same objective. Most of the users are not looking for a serious relationship and you can tell by their very suggestive profiles. 
Pros
: 
Members are on Adult Friend Finder for hooking up.  

There are tons of hot-looking women. 

You can meet up with someone and not have to pay for the experience. 
Cons
:
Membership costs $19.95 per month. 

Bots and Scam accounts exist
3. Slixa
Slixa has been called

the Facebook of escort sites

according to The Business Insider. The site earned this nickname by creating a super clean, easy-to-use platform that rivals some of Silicon Valleys' hottest sites. 

From the homepage, you'll find featured escorts narrowed down to your area. Each girl has a profile much like a social media site where you can learn all about her and contact her easily. From their profiles, you can learn about each girl's rates and what they offer. 

You can head over to the sited blog to join a community of like-minded people who discuss all things sexuality and escorting. The blog features a variety of topics for patrons but also for the escorts themselves who run their pages like small businesses.
Pros
: 
Extremely clear navigation and detailed profiles for each girl 

Blog feature for discussing best practices 

Professional photos of models
Cons
:
Girls on this site might be a little more high end but hey you might view that as a pro. 

Escorts can be pricey here

Some women are sugar babies
4. SnapBang
SnapBang is a free adult dating service and one of the best escort websites. This dating platform offers a range of hookup opportunities for those who are seeking tons of pleasure and entertainment. 
It's an entirely legitimate site, providing chat, photo, and video-sharing services that are easy to use. Plus, all necessary safety, security, and privacy measures are in place on this dating site. 
SnapBang also guarantees genuine profiles and escort pages so its users can be confident they are interacting with real people. Overall, it's one of the best hookup services for people who want to have some fun online. 
Pros
SnapBang has a safe and secure site.

The site is easy to navigate, and its tools are user-friendly.

SnapBang can help you find hookups and long-lasting relationships. 
Cons
The site's search options are limited, which may make it difficult to find a compatible match.
5. Adult Search
AdultSearch is an adult sex worker connection service. This site is meant to serve as a medium between you and hookers in your area. Think of it as being the Uber for your sexual needs.  
Select your location, and you're then able to browse a list of potential suitors. You can filter through the escorts and sort them by race, hair and eye color, and more. You can even sort by payment type, just in case they don't accept your premium AMEX card.  
AdultSearch is more than just escorts, however. It can also point you toward local erotic sex shops, strip clubs, and even erotic massage parlors.
There are forums you can use to connect with others in your immediate area who have also used the service. Whatever you're looking for, it's sure to be found here. The refined search capabilities separate this service from its competition. 
Pros
: 
Location services make it easy to find people in your area.

You can filter by payment method. 

Forums make it AdultSearch feel more like a community for members to discuss their needs. 
Cons
:
It can be less discreet as women put their prices up. 

The site is not as secure as Craigslist was with its encrypted emails.

Models may look different than their pictures 
6. SugarBook
SugarBook is an excellent escort site designed to facilitate romantic connections and mutually beneficial relationships between individuals who are seeking partners. The platform offers various escort services and exclusive features to sugar babies and sugar daddies.
Boasting an impressive monthly visit count of around 3 million users and rapidly growing popularity in the online dating world, SugarBook is an excellent option for those interested in luxury dating and finding someone who shares their interests in a sugar relationship. 
Plus, its solid profile verification process ensures a secure online dating environment to browse potential partners. 
Pros
SugarBook has a simple and intuitive design that prioritizes online dating.

A high percentage of members have verified profiles.

The site offers convenient search filters to find suitable partners.
Cons
Limited communication options may be a drawback for some users.
7. Erotic Monkey
Erotic Monkey (sometimes referred to as Escort Monkey) is a classified website that is known for having the best escorts. This site is different because they allow the public to leave reviews of girls about the service they provide.  
Escort sites are often a black box of what you might get. Access to real reviews is a game-changer for the industry.
Look through different ads based on your location, so you have a good sense of what's local to you. This is especially useful if you're in an unfamiliar area and are looking for a quick hookup.  
There are tons of things to consider before meeting with a sex worker. Erotic Monkey allows you to select the person of your dreams, and order them to your front door. 
Pros
: 
You can read reviews but only if you go premium.  

There appears to be a good selection of women on the site.  

Prices are set by time across the board at between $250 – $500. 
Cons
:
Not all features on the site are available for free. You need to pay a fee to have access to forums, messaging, and reviews. 

Some coded language is still used on the site.

Small towns have few options.
8. Eros
Eros is yet another service that connects you with escorts online and is a great alternative to Backpage. A major feature that separates Eros from its competition is its live chat feature.  
Eros is sort of like a hybrid between Craigslist and Chatroulette. If you're located in Las Vegas, this service is exceptionally popular as brothels are legal in Vegas.
Another perk with Eros is that all of the escorts are verified, meaning they went through the required vetting process. Reviews allow you to be sure you are meeting up with the correct person 
Pros
: 
Eros allows for live chatting with models. 

There are tons of filters to narrow down your search results to exactly what you are looking for.

Lots of locations 
Cons
:
Escorts may look older than her photo.  

You can't filter by payment method.

Eros can't offer legal options in every state.
9. Tryst
Tryst is an international escort site where the women are verified to ensure they are who they say they are. Verification is one of the most important steps in finding reliable escorts.
This site boasts tons of features that make narrowing your search selection a breeze. You can filter by ethnicity, trans, even girls with tattoos. 
Another interesting feature about tryst is that it does not only cater to high-end escorts as many other sites do. Let's be honest maybe you're not looking to shell out a bunch of cash. Tryst features escorts from Backpage, Skipthegames, and many other sites. 
Using geo-location right from the homepage you can expect to find women local to you so you don't have to go scrolling through hundreds of women. 
Pros
: 
An international selection of women with good filtering selection. 

Tryst has a great reputation in the industry.

This site is trusted on GlassDoor. 
Cons
:
Escorting is still illegal in many US states so you will have to proceed with caution. 

Depending on your location you might have to travel

Some girls will not host you. 
10. Adult Look
Adult Look is a simple classifieds website that compiles escort listings from global cities. They make searching for escorts simple, by showing you exactly how many listings are in each city. Of course, in smaller cities, you will find fewer listings, but that is to be expected on any escort site.
An interesting feature on this site is escort reviews. You don't have to blindly choose on this site, just check out the reviews to see what other users have to say.
Another plus for this site is that they have extensive listings in the US. Adult Look is great for traveling, but it is also awesome for finding adult services in your city.
The only thing to be aware of is fake profiles. There is essentially no verification when it comes to creating an account, so that could result in a catfish situation. However, as long as you are aware of this, you should be fine.
Pros
: 
Very popular for U.S based escorts

Anyone can post an ad

Automatic geolocation shows you only girls nearby 
Cons
:
Too many ads on the site

Many international escorts that you can't access in the states

You have to pay to access reviews
11. Oodle, Personals
Similar to Classified Ads, Oodle is an aggregator that displays ads from various categories. This site has a personals section, which can be used to locate someone in your area who may be lonely and also looking for love. 
Having been around for almost two decades, it boasts both an enormous userbase as well as a reputable brand name for you to browse. While not the most visually pleasing site on the list, it serves its purpose well. 
Oodle allows anyone to post an ad for anything. This means that the women have the power to manage their own business and as a result often charge less. 
Pros
: 
Tons of profiles of potential girls. 

Simple, easy-to-use interface. 

The site has been tried and true for a long time and shows no signs of going away. 
Cons
:
No webcam capabilities. 

The site is pretty bare-bones. 

It gets the job done without the bells and whistles. This might be considered a pro to some people.
12. Classified Ads
Classified Ads is a direct competitor to Craigslist. It serves as a safe place for users to sell and buy anything. Escort sites are often in the personals section of standard classified ads.
Similar to the late Craigslist Personals and tryst escorts, they also offer a specific space for those looking for sex and love. The advantage here is the vast userbase. You can attract a wide range of potential hookups.  
If you're apprehensive about meeting up with a professional sex worker, you'll have more "regular" options to choose from here. It's also extremely easy to use and is less raunchy than some of the other options on this list. 
Pros
: 
Simple interface.

You can filter by location to find people in your area for a quick, casual hook-up. 

Decretion is a big factor for this site
Cons
:
This site is not a "personals" only site. 

There are no reviews or forums. There are simply listings.

Similar to what Craigslist provided in their personals section.
13. Escort Directory
Escort Directory makes our list for good reason. It doesn't offer any robust features that aren't available on any of the other directories on this list. However, as an escort aggregate service, it serves its purpose. Its website is easy to use, and the interface is pleasing.  
One of its strengths is ironically also one of its weaknesses. If you're in an area with good "coverage", meaning an ample supply of women of all shapes and sizes, then you have nothing to worry about.  
Unfortunately, ED service isn't as widespread as some of the other options on this list, so you run a higher risk of being in a dead zone with no women in your area. 
Pros
: 
Simple, easy-to-use website.

Reviews seem to find the site has a lot of real profiles and positive experiences. 

Escort pricing seems to be industry standard
Cons
:
There is not a huge database 

Some models are bots 

Filtering is limited
14. LeoList.com (Canada)
LeoList is a traditional classifieds website that's based in Canada, so if you're in Canada, we've got you covered. Just like any other classified website, you can find ads for cars, property, pets, and jobs. Of course, what you're interested in is the love and dating section
In the dating area of this website, you can post and respond to adult personal ads. There are several subcategories, including jobs, gigs, dom, fetish, and escorts of all genders. Each personal ad gives you information such as pricing, location, and requirements.
If you're looking for something specific, related to a fetish or kink, just use the search function to find what you're seeking.
Pros
: 
It's free

There are lots of ads posted

Diverse escorts
Cons
:
There's no verification, so watch out for catfish

Limited search function

Some escorts are not legal
15. Eurogirls
Escorts
This site is a little bit different from the others on the list. Euro girls Escorts is exclusively for European escorts.
It's the perfect site for that Euro trip you have planned. Although the site is focused on European countries, there are listings for escorts all around the world.
I included this site on the list because the escorts on this site really stand out. Once you visit the site, you'll see right away that these girls are seriously hot.
The best part is, the site has an extensive search feature that allows you to narrow down your search for the perfect woman.
Once you click on a listing, you can see each escort's services, and prices. You can also browse through photos and read more about her in the bio.
Pros
: 
Extremely detailed search function
Cons
:
Not good for finding escorts in the US
16. CityXGuide
CityXGuide is a sleek escort website with a user-friendly interface and a large selection of beautiful escorts. As the name implies, CityXGuide is organized by city, so that you can find a sexy woman no matter where you are.
This escort website is incredibly easy to use and requires no registration to browse through listings. Start by choosing the city you're interested in and the site will take you to all of the available escorts and services.
Once you find a naughty lady, you can click on her listing to find out more. Now, the cool thing about this website is that each listing has so much information.
You can learn about the prices and services, get a written description of the woman, including her grooming preferences, age, ethnicity, and more.
Pros
: 
Detailed, professional website

Services and pricing are clear 

The filtering level is impressive
Cons
:
There are no thumbnail pictures on the listing page

Escorts are not verified 

You have to click into each listing to see the escorts
17. ListCrawler
ListCrawler, now rebranded as Escort Alligator is a traditional classifieds website that's dedicated to adult services and casual hookups. Unlike some adult classifieds, ListCrawler has no problem with escorts services, making it an excellent Backpage alternative.
ListCrawler has more than just escort services as well. You can also use this site to find the best strip clubs and bars in any city you're interested in visiting.
This is a great website for traveling since you can use it to find escort services in all 52 states and around the world.
When you visit this site, you can scroll through a bunch of listing from escorts. All of the escorts offer unique services that you can check by visiting each listing.
Overall, this is a great option for finding legit escort services all over the world.
Pros
: 
Huge selection of diverse escorts

Great for international escorts

Video feature lets you see the model beforehand
Cons
:
The search function is very limited

Some profiles are fake 

No live chat features
18. Skip the Games
STG is an escort service with a sense of urgency. They understand that sometimes when you're in the midst of a dry spell, you're not interested in flashy visuals or interactive interfaces. You want one thing, immediate sex.  
So, they delivered. The site is as simplistic as they come, you are given a search bar to key in what you're looking for, and they handle the rest.  
They also include different varieties of hookups worldwide. With clients for gays, transsexuals, and extra kinky folk, there's something to be found for everyone. 
Pros
: 
Services are available internationally. Cuts to the chase with simple fill-in-the-blank to help you narrow down what you are looking for and where. 

A lot of the profiles are real girls are a beauty. 

You can find cheap escorts near me. 
Cons
:
As with most escort sites, some of the profiles are fake.

You can't filter by payment type. 

Models are not verified 
19. Escort Meetings
Escort Meetings site feels the most like a social media network out of any of the other options on this list. Not that that's a bad thing.  
Upon visiting the home page you can use the usual set of search criteria to find a sex worker in your area.  
However, you are also given a live video chat option to connect with an escort in real-time and speak to her face to face.  
The site also gives you the option to search for "top ten" categories. This gives you access to a list of the top ten women in your area determined by a particular fetish or niche that you may have. No judgments! 
Pros
: 
Escort Meetings is free to use and browse. 

You can book girls for Free.  

Fetish filtering
Cons
:
You do need a paid membership to comment on the girls.

There are no reviews. 

There are no video features
20. Humpchies (Canada)
Humpchies is another option for Canadians, but this site takes a much more forward approach. Humpchies is a site dedicated exclusively to helping you find escorts in Quebec and Montreal. This site has a clean user interface and an excellent selection of escorts to browse through
If you're looking for a real-life connection, this is the site to visit. You can scroll through local escorts, find the perfect match, and meet up in no time. There is an astounding number of ads posted on this site.
There are tons of diverse escorts ranging from BBW to Milf. If you're seeking a true Backpage alternative in the Montreal area, I highly recommend checking out this site.
Pros
: 
The site is professional

Tons of escort ads

Lots of categories
Cons
:
The site requires cookies

No advanced search functions
21. EscortGuide (UK)
Here's an option for UK-based readers. EscortGuide is the premier site for British escorts. You'll find a mind-boggling number of ads posted on this site for escorts of every gender, shape, and size. Unlike other sites that come off as rather sketchy, EscortGuide has a clean, professional interface that's super easy to navigate.
Use this site to find the perfect match and satisfy all of your needs. You can filter down your options by looking through specific categories or using the advanced search.
As you scroll through the ads, you can check out reviews from clients to get a feel for what the escort is like. There's also a live cam section if you want to check out the hottest girls from the comfort of your home
If you're based in the UK, this site is the best option for finding a huge selection of professional escorts.
Pros
: 
Client reviews on each profile

Huge selection of ads

Nice website

Verified profiles
Cons
:
Exclusive to the UK

Sex work is not legal in the UK 

Escorts are not verified
Massage and Body Rubs
1. RubRatings
RubRatingsoperates a little differently than most escort sites. This site is a little more covert in that it operates to pair masseuses with potential clients. It's well known that these masseuses are willing to go the extra mile. 
When you're on the site you'll notice it's pretty smart how they've set it up. At no point does it mention overtly paying for sex but the implication is there. 
You may have to use some lingo to ultimately ask for what you want but through a simple form, you will be assigned a masseuse to show up to your place. You can choose one that's to your liking from a variety of photos. 
Pros
: 
More covert than other escort sites. 

Escorts can give massages 

Housecalls are available
Cons
:
You will have to use secretive lingo to ask for what you want. 

You might have to host

Can be pricier than regular escorts
2. RubMaps
RubMaps is a great resource for finding an escort. While the site doesn't open tout that is what is it for it is pretty obvious.  
Under the guise of a site that helps users match with special massage parlors, one can find exactly what they are looking for when it comes to sex work.  
RubMaps comes complete with a slang dictionary to help you ask for exactly what you want on the low down. RubMaps connects users to massage parlors but may offer in-home or on the road services as well.  
While RubMaps seems pretty underground some media sources have attempted to expose it. The forum on RubMaps helps users give reviews on their experiences so you can better know what you are signing up for.  
Pros
: 
The site does not actually mention sex work but slang around massage parlors keeps it discreet. Forums allow users to share their experiences. Geolocation allows users to find locations near them.

 
Cons
:
Common sense can put together what the site is for and some mainstream media is catching on. Be cautious whenever paying for sex to stay out of trouble.

 
3. Massage Republic
Massage Republic is an escort service that helps people find adult services no matter where they are in the world. This worldwide escort feature is called the global exclusive service so you can find someone to spend some sexy time with whenever you're traveling.
To find an escort on this site, all you have to do is choose a location and the site will provide you with a selection of escorts and services to choose from.
If you're looking for something specific, related to a fetish or kink, just use the search function to find what you're seeking.
Massage Republic stands out for the vast number of locations they cover. Once you click on a listing, you can check out pictures, prices, and services.
Pros
: 
Find escorts in hundreds of global cities

Huge selection of escorts to choose from 

The website is clean and easy to navigate
Cons
:
Limited cities in the U.S

Masseuses profiles are not the most thorough 

Some don't have images
How to Choose the Best Escort Sites in 2023
When it comes to choosing the best escort sites in 2023, there are several factors to consider.
Pros & Cons
Every escort site has its advantages and disadvantages. Some advantages may include an extensive user base, advanced search filters, good communication features, and secure payment methods. Some drawbacks may include high membership fees, overwhelming options, and limited video chat features. 
Free Trials
Many escort sites offer free trials. This is a great way to check out the website's features before agreeing to a paid plan. 
User Base
The best escort websites come with a vast user base to increase your chances of finding the right person. Check the demographics of the site to see if it aligns with what you're looking for. 
UI/UX
Check the site's features and usability to see if they align with your needs. Does the site have advanced search filters and matching algorithms? Is the user interface easy to navigate?
Features
Consider the features that the escort site offers, such as advanced search filters, verification processes, and communication tools. These can enhance the user experience and provide added value. 
Pricing
Compare pricing and subscription options among the different escort sites to find the one that provides the best value for your money. Additionally, look for sites with transparent pricing structures and clear terms and conditions.
What You Need to Know Before Using Escort Sites 
When using escort sites, it's important to take certain precautions to ensure your safety and protect your privacy. Here are some tips to help you stay safe while using escort sites:
Research the Site
Prior to registering with any escort site, do some research and read reviews from other users. Look for sites that have verified profiles and a good reputation.
Never Share Personal Information
Do not share your personal information with anyone you meet on an escort site. This includes your full name, address, phone number, social security number, bank details, etc. 
Use a Secure Payment Method
Only use escort sites that offer secure payment methods. Additionally, ensure that the escort site has other safety and security measures in place, such as profile verification, encryption, and blocking/reporting features.
Meet in a Public Place
When seeing someone you met on an escort site for the first time, always meet in a public place and inform a friend or family member of your plans and location.
Escort Sites FAQs
What Is an Escort Service?
An escort service is a platform that connects individuals with escorts.
What Are the Most Popular Escort Categorizations?
The most popular escort categorizations include age, ethnicity, body type, and services offered.
How to Safely Use an Escort Site?
To safely use an escort site, research the site, read reviews from other users, use secure payment methods, and meet in public places.
How Do I Find Local Escorts Near Me?
Most escort sites offer advanced search features that allow you to filter by location and other criteria to find local escorts near you.
How Do I Pay Them?
Most escort sites offer secure payment methods, including credit card and e-wallet options.
Conclusion
Escort sites provide a convenient way to find companionship. Take your time to research the sites recommended in this guide and evaluate which escort site is best suited for you.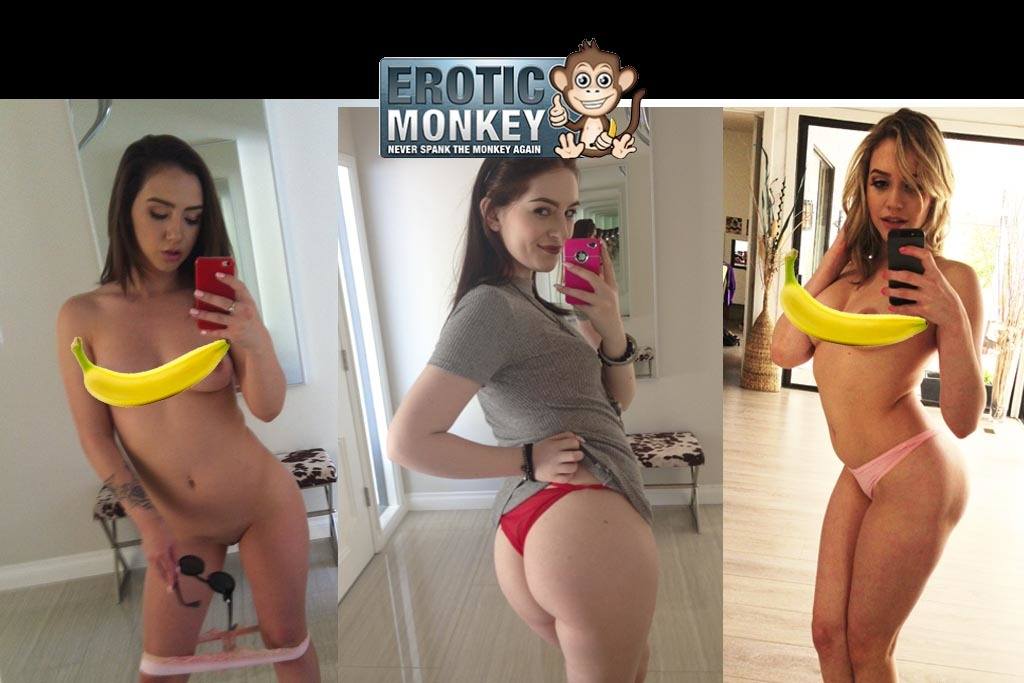 By

Tony Parker

|
November 14,2023
→  Escorts Sites Like Erotic Monkey For Sex ← When it comes to the world of adult entertainment, it can be hard to find the best escort sites out there. Lucky for you, we've got the inside scoop! In this Erotic Monkey review, we're pulling back the covers and revealing all the juicy…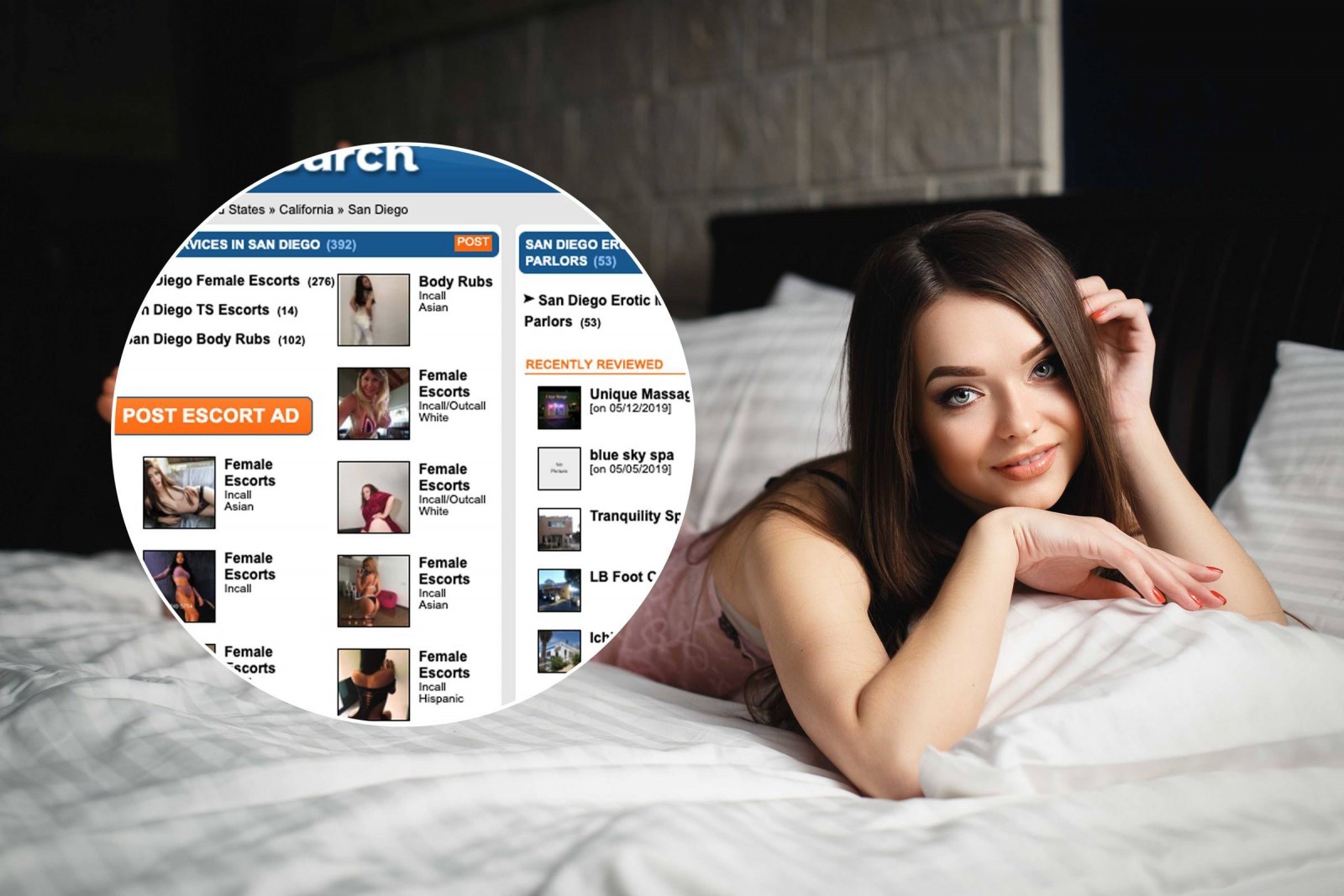 By

Tony Parker

|
November 06,2023
Classifieds are the best place on the web to find escorts. These listings are a centralized hub that allows escorts and businesses to post ads that market their services to users such as yourself. Classifieds include incredible levels of customization when it comes to search functions, and for the most part, are free to…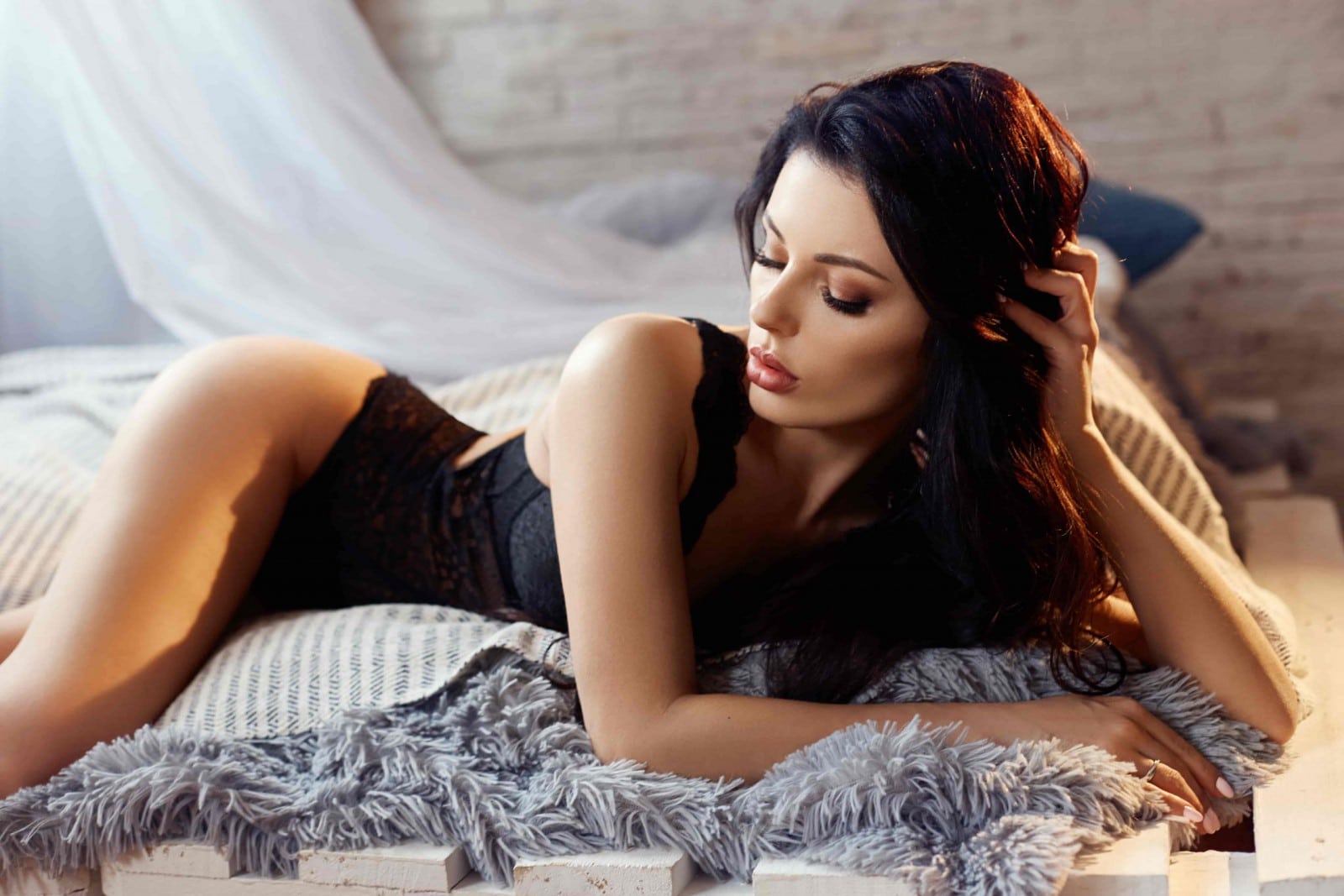 By

Tony Parker

|
February 28,2023
Let's face it: escort services don't just revolve around sex. Contrary to a popular belief that escort services encourage high-class prostitution, there are many non-sexual things you can do and pay for. So, why would you want to do non-sexual activities with an escort anyway? Well, maybe you're just feeling lonely but don't want to…