Pros and Cons of Using ClassifiedAds to find a Hookup
These days, it's hard to find a decent free site for adult personals. This is especially true since Craigslist personals up and disappeared. Thankfully, there's ClassifiedAds.com!
Whether you're a single man or woman, married, gay, or trans, you're sure to find someone to mesh with on this site. It's simple to use and allows for easy posting of classified ads.
In this article, we'll review ClassifiedAds and how it's a great way to meet local people who have the same interests as you, sexually or otherwise!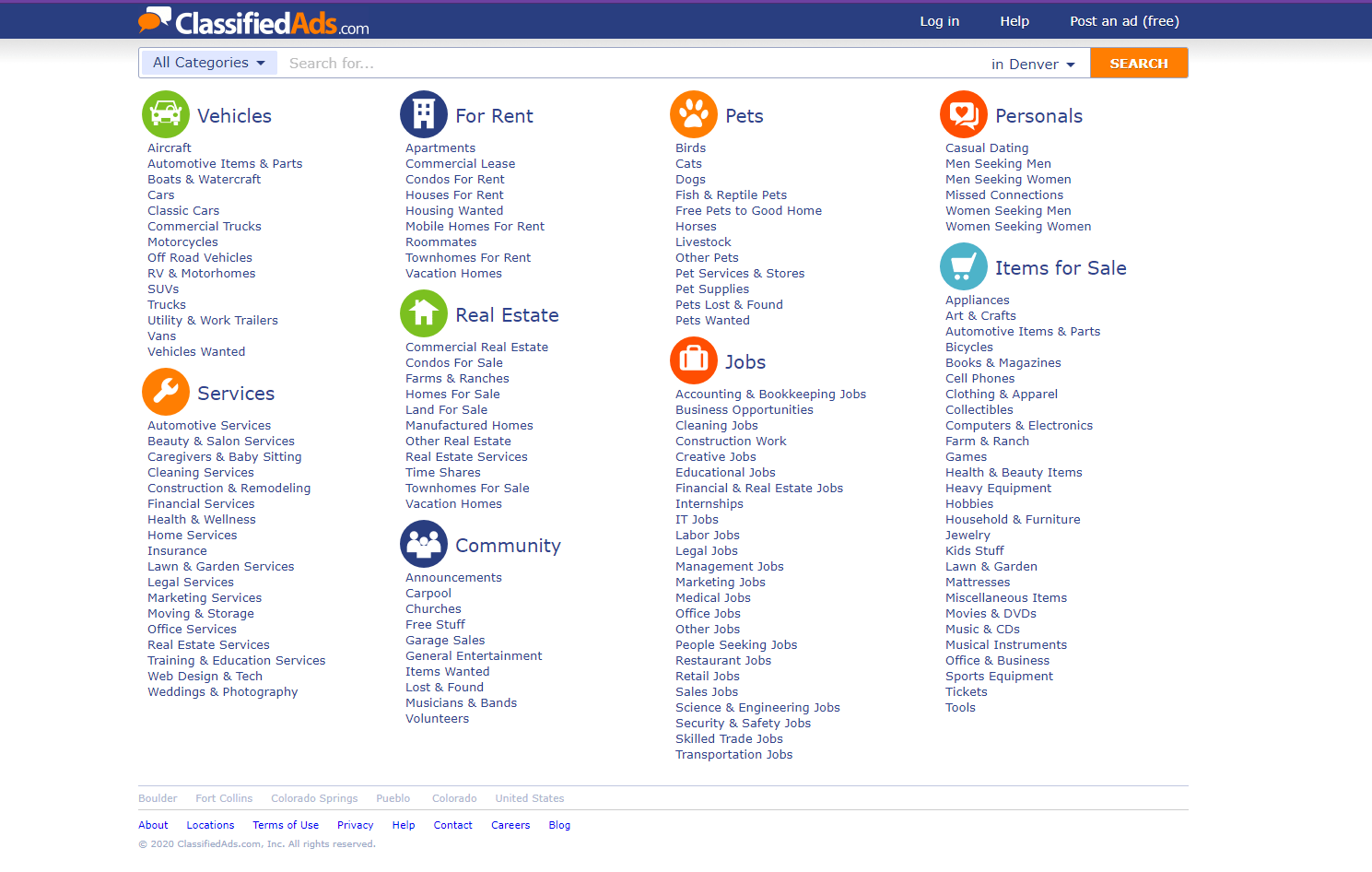 ClassifiedAds at a glance
ClassifiedAds was introduced to the web in 2001, but it wasn't for listing personal dating and sex ads. In fact, the site was originally used to list popular items like cars, jobs, and real estate exclusively. However, they added a personals section, just like Craigslist had back in the day. It even has a section for Casual Encounters, the same as CL did!
Today, ClassifiedAds has a section that replaced the personals ads in Craigslist. You can choose from a wide range of categories including men seeking women, men seeking men, casual dating, missed connections and more. It boasts a simple interface and has less strict policies.
While ClassifiedAds.com is used as a general listing website, you'll find tons of posts of men and women looking for everything from one-night stands to long-term relationships. It has made online dating much easier—millions of people visit the site daily for a casual encounter. Whether you're a single in your 20s or a divorcee in their 60s, you'll find what you need at this site.
How to use ClassifiedAds
ClassifiedAds.com is a free classified ads website for cars, jobs, real estate, and everything else. Find what you're looking for or create your own ad for free! Unlike many other classified ads websites, ClassifiedAds.com is 100% free to use.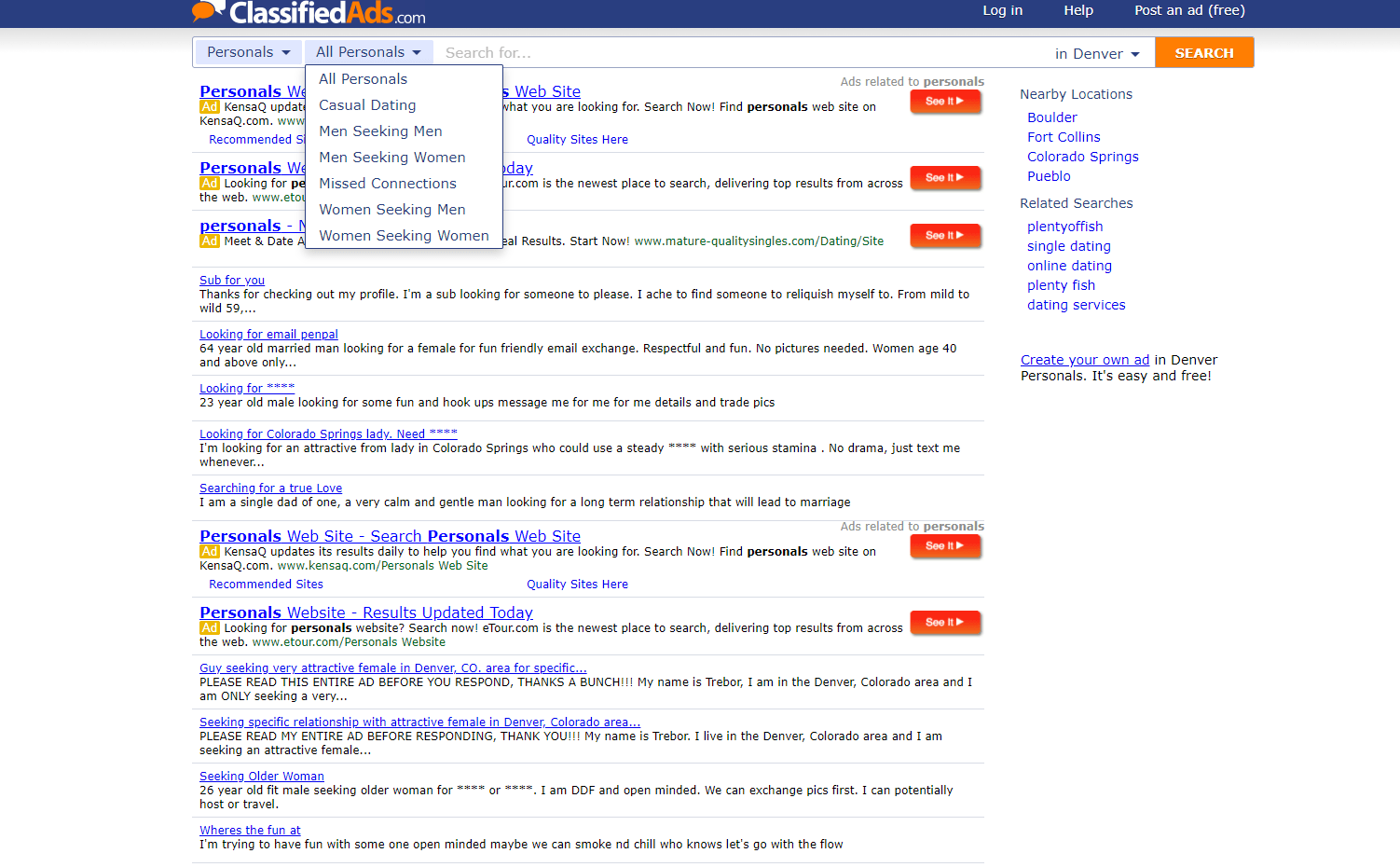 From the main page, click on the Personals section. From there, you can choose from different categories: Casual Dating, Men Seeking Men, Men Seeking Women, Women Seeking Men, Women Seeking Women, and Missed Connections.
When you choose a category and click on it, you'll find tons of ads. If you see one that you are interested in, simply click "reply" and do just that! All you need to reply to an ad is a real email address. It doesn't even have to be your primary email address, but it does need to be a real one. Just make sure it's something you can remember.
From there, just click on the ad headlines to read the entire ad. If you want to reply, simply respond. Looking for a specific fetish or desire? Use the search bar and put in terms to narrow down your searches. This way, you can find exactly the kink you're looking for. It couldn't be easier!
ClassifedAds for sex
ClassifiedAds is a great alternative for those who want to fulfill their sexual fantasies. If you're looking for BDSM experiences, fetishes, and hot anonymous sexual encounters, you'll find exactly what you're looking for here. Keep in mind that it may take a few replies to different ads to truly find a match. But that's part of the fun at ClassifiedAds!
ClassifiedAds is user-friendly and allows you to search by different geographical locations. This way, you can find the fuck friend of your dreams that lives right near you. All you have to do is reply to their ad with an email address. That's it!
Ever since CL personal ads went bye-bye, many people are wondering where they find others to hook up with. After all, millions of men and women relied on the site to have sex with sexy strangers. ClassifiedAds is probably the best alternative to Craigslist, and the most similar.
You can post suggestive photos on ClassifiedAds, as well as use sexual innuendos. The moderators won't flag posts like that, thankfully! Many sexy singles who used to use CL with great success are no flocking to ClassifiedAds to find their hookups. You can too! Remember, you can access unlimited personal ads absolutely free.
Quality ClassifedAds listing for singles
The site's team invests a great deal of time and effort in monitoring and filtering the content posted to the website, so you can be confident that you'll find only quality, relevant listings. The goal at ClassifiedAds.com is to make it as easy as possible to meet other people and fulfill needs, whether they are sexual in nature or not.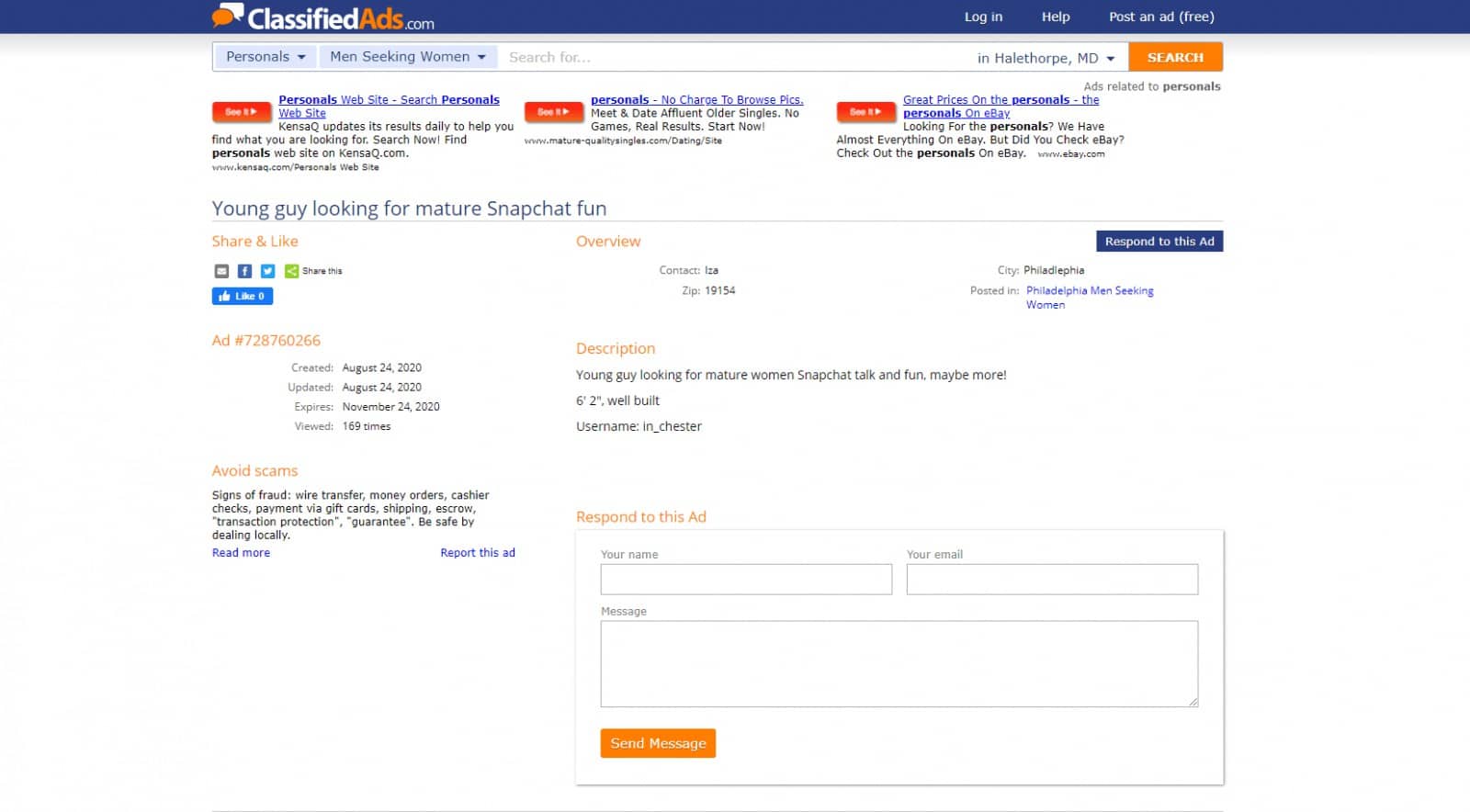 While many past CL users looked to the site for casual encounters and one-night-stands, some also searched for relationship-minded people. The same is true for ClassifiedAds. You just need to filter through the site to find what you need when it doesn't just jump right out at you.
Many ClassifedAds users have found true love on the site. It may sound like it's impossible, but it really isn't trust us!
Pros
The website is mobile-friendly and loads pretty quickly

.

The admins spend a great deal of time and effort in monitoring and filtering the content posted to the website to make sure it's safe.
ClassifiedAds.com is 100% free to use – free to post an ad, free to browse listings, free to contact sellers.
You don't have to sign up or pay for anything to contact other posters and/or respond to ads.
Cons
Functionality is limited with ClassifiedAds.
The site is as basic as it can get. There are no visuals, and no bells and whistles. What you see is what you get with this site. Nothing wrong with that though, right?
Anyone can create a free account. So, use your discretion when meeting people off the site.
There are a lot of ads mixed in with the search results. But hey, they need to pay for the free site somehow, right?
Conclusion about ClassifiedAds
When choosing a dating site to find sex, ClassifiedAds fits the bill nicely – and it's completely free! You can respond to ads and post ads without paying a cent, just like the old CL personals site.
All you need is a verifiable email address. That's it! When you follow our advice above, you'll be banging a new sexual partner in no time!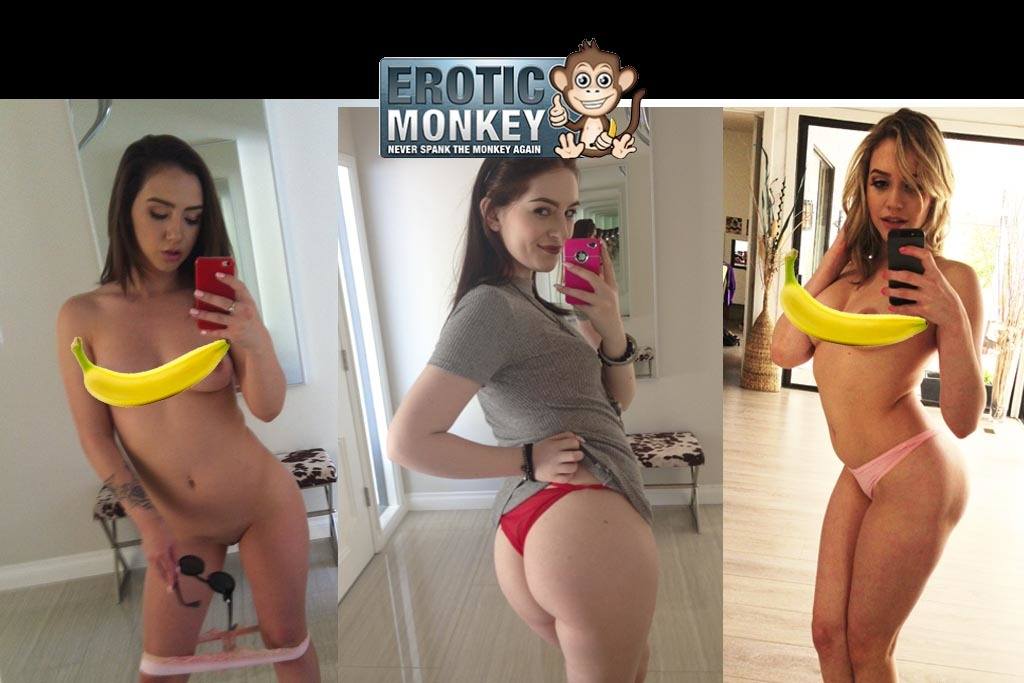 By

Tony Parker

|
November 14,2023
→  Escorts Sites Like Erotic Monkey For Sex ← When it comes to the world of adult entertainment, it can be hard to find the best escort sites out there. Lucky for you, we've got the inside scoop! In this Erotic Monkey review, we're pulling back the covers and revealing all the juicy…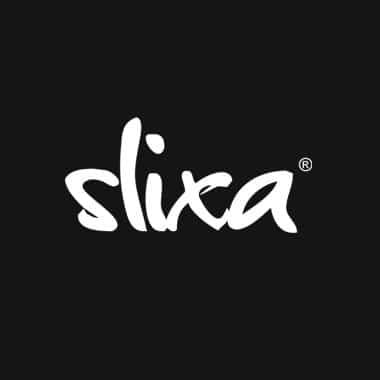 By

Tony Parker

|
November 07,2023
Slixa is a top-tier escort website that connects with companions from the UK, France, Spain, Germany, Canada, and the US. Let's take a closer look at Slixa, the escort website. Slixa User experience Slixa's website looks clean and elegant, so you can browse any escort's profile with ease. Additionally, you can use the filters…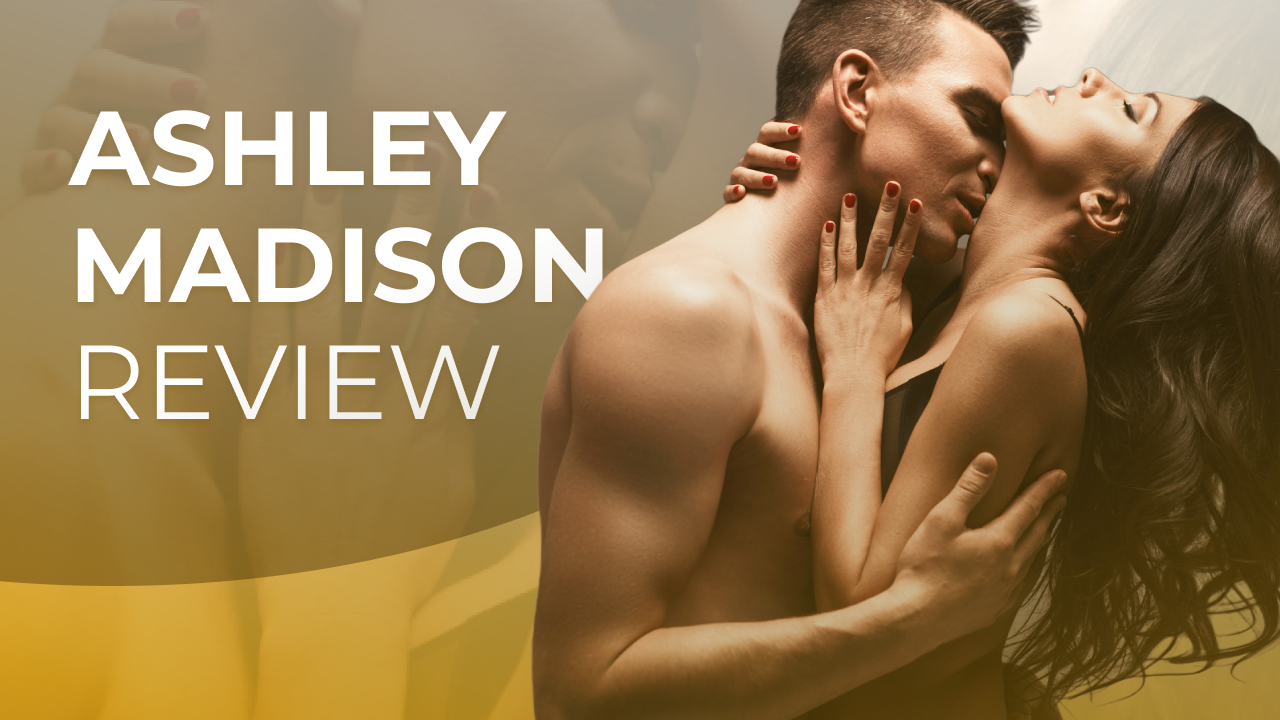 By

Kinky Hookup

|
July 11,2023
If you want to spice up your love life, the Ashley Madison dating site may be a tempting option. But is Ashley Madison legit and worth your time? We've done a thorough Ashley Madison review to help you determine if this dating site is suitable for you. Our review covers the site's features, membership options,…