What is a Dominant (dom) in BDSM?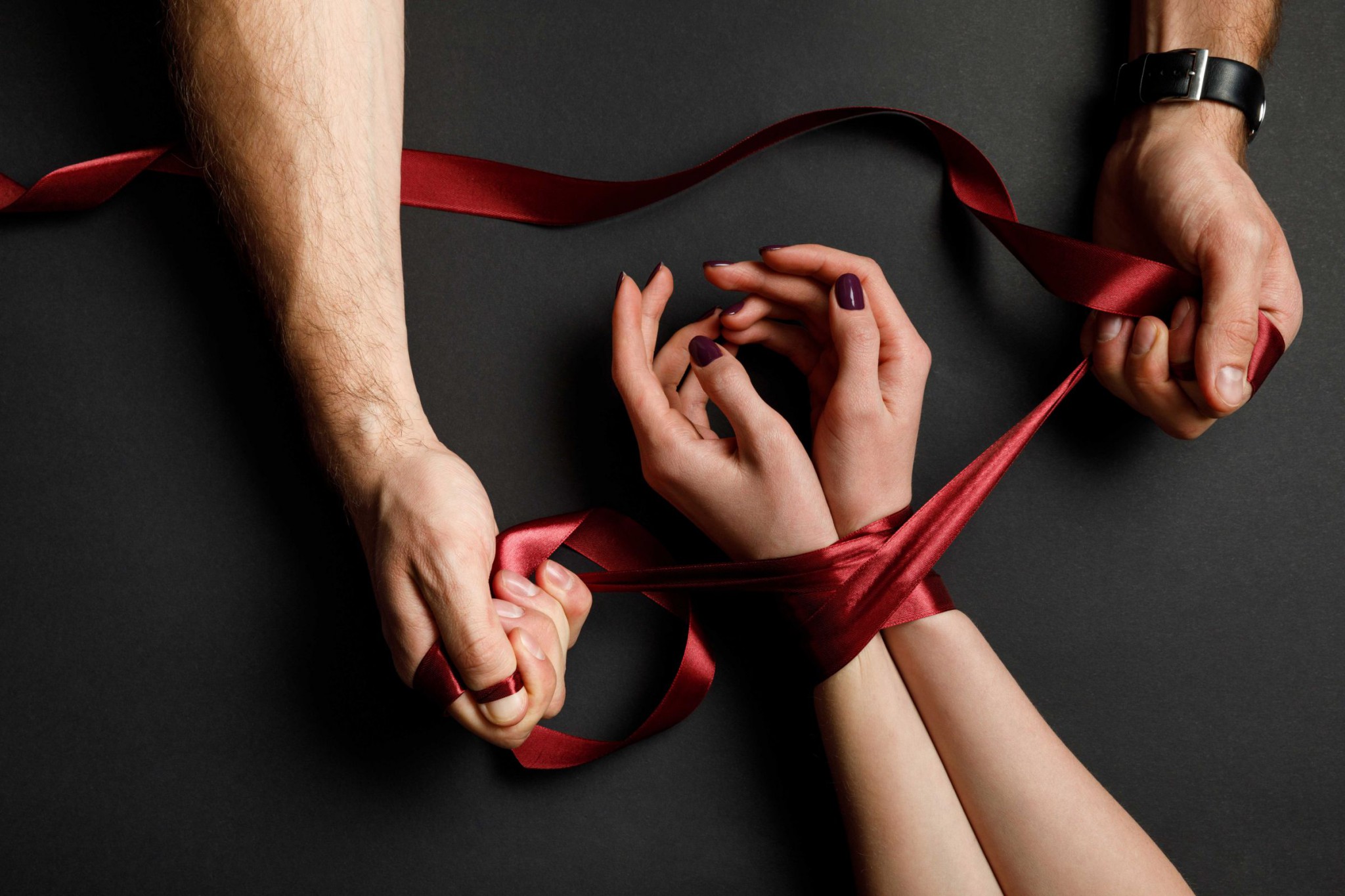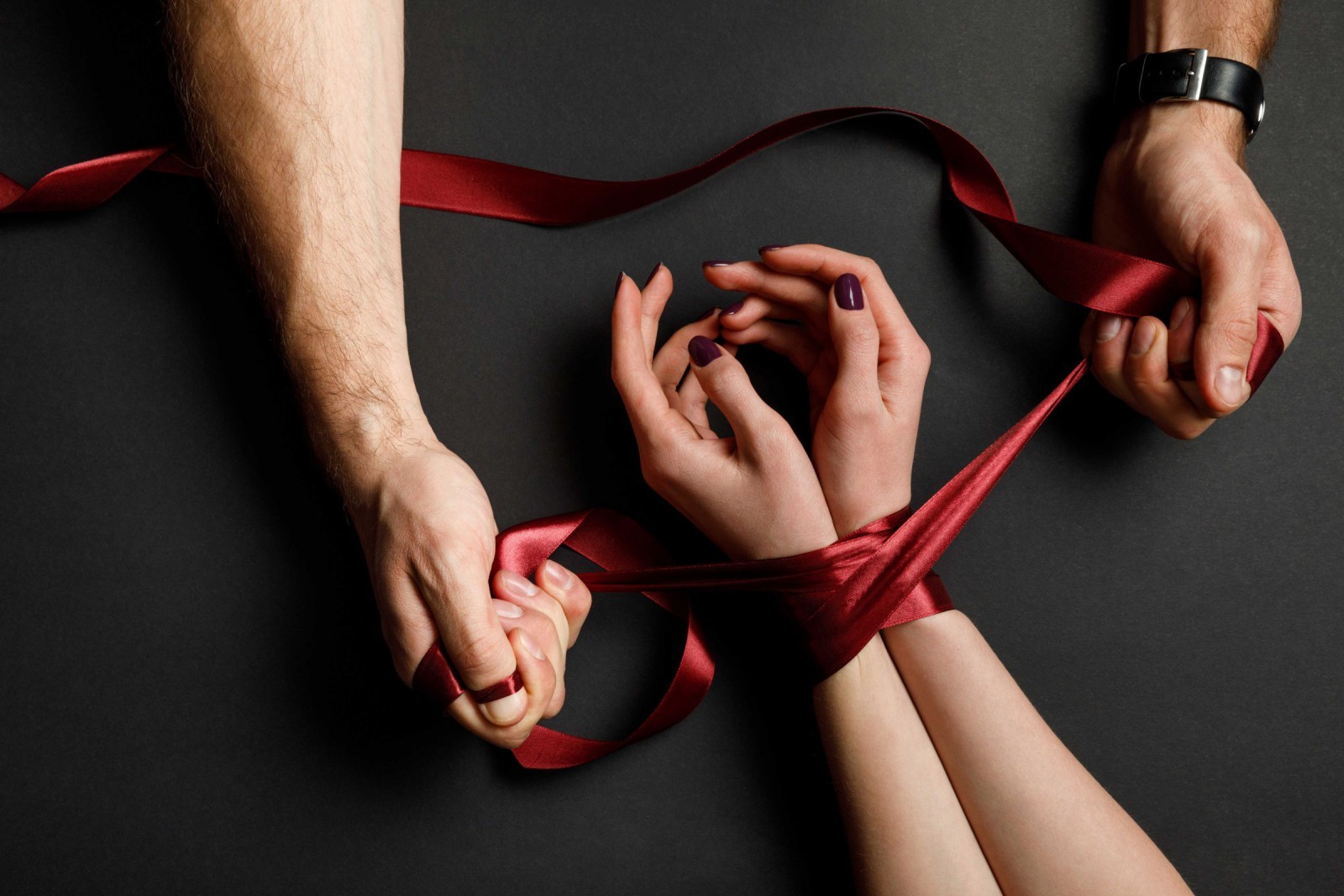 Disclosure: KinkyHookup.com may receive a portion of the revenue from the sale of services listed on this page. For more information please visit our

advertiser disclosure

to read more.
Advertiser Disclosure
KinkyHookup is a free resource that provides valuable content, website comparisons, and reviews. We advertise on our website to help support and deliver well-research articles.
We want to be completely transparent with the way we do business. In order to help keep KinkyHookup.com 100% free, we may receive a small commission from many offers listed on this page.
Compensation and commission may impact the order in which information and partners are displayed on the website. (For example, the order in which they appear on certain pages) Many of the sexting and dating products we recommend pay us a referral fee for sending them, potential new members. This means that if you click on a certain link on KinkyHookup.com and enter your information (for example, name, email, address, or phone number) We may receive a referral commission. While we work hard on our research, we do not provide a complete listing of every available adult dating site in the marketplace. Of course, we also review websites that don't pay us anything. If we see a site or app that we like with great features and user experience we will let you know it regardless of compensation.
Read More
Those who are new to kink and BDSM are often confused about all the different terminology that experienced kinksters throw around. What is Dominant? What is a submissive? What's a switch? How do I know which labels I should be using and what's right for me?
Today we're going to do a deep dive into dominance. What is it, who can do it, and how can you try it if you're intrigued?
RELATED: Top kink and BDSM sites for dating
What is a Dominant?
Dominant is both an adjective and a noun. Dictionary.com defines dominance as "ruling, governing, or controlling; having or exerting authority or influence."
In BDSM, the Dominant is the person who takes control and issues the orders in a kinky scene or a Dominant/submissive (D/s) relationship. They are often – though not always – also the person on the giving end of kinky activities such as impact play, bondage and sensation play.
Dominant is sometimes shortened to Dom. There's also the feminine form Domme, though this is falling out of favour in some circles as many people believe it implies the rather sexist view that Dominant/Dom is masculine by default. For the purposes of this article, we will assume that Dominant and Dom are gender-neutral terms and that a person of any gender can be a Dominant, a submissive, a switch, or any other role they choose. For the purposes of this article, the noun will be capitalized ("Dominant"/"Dom") and the adjective will be non-capitalized ("dominant.")
What about Masters, Mistresses, Daddies, Sirs and Tops? Are they all the same thing?
People use many different words to describe their BDSM role, and exactly what they mean will vary depending on who you ask. There are no hard and fast answers!
Many Doms like to be referred to by honorifics such as Master, Mistress, Sir or Ma'am by their submissives. The exact connotations of these words are unique to each individual who uses them, but here are some broad definitions that might help you:
Master/Mistress: An honorific used by some submissives and slaves to refer to their Dominant. Less commonly, a role identifier in and of itself (e.g. "I am a Mistress.")
Sir/Ma'am/Miss: Honorifics often used by submissives and slaves to their Dominants. Less commonly used as role identifiers (e.g. "this is my Sir.")
Daddy/Mommy Dom: A Dom whose form of dominance tends towards care-taking and nurturing. May or may not also involve age-play.
Top: The person taking the active role in a BDSM activity (e.g. spanking, flogging, whipping or rope bondage) without necessarily implying a power imbalance is at play.
Ultimately, you must choose the terms that are right for you and not let it worry you too much if other people say you're using them wrong. There are strong opinions out there, many of them contradictory. But the only people whose opinions really matter are you and the person or people you're engaging in kink with.
What kinds of people can be Dominants?
Anyone who wants to be! Despite what certain "Old Guard" groups and community leaders might tell you, there are no qualifications to be a Dom. Do you identify as a Dom, or something under the dominance umbrella? Congratulations, you get to be a Dom!
Dominance knows no specific demographic. There are male, female and non-binary Doms, there are gay, straight, bi and even asexual Doms, there are Doms of all races, ages and body sizes.
Unfortunately, the BDSM community is not a utopia away from traditional patriarchal gender roles. This means you're likely, at some point, to encounter assumptions such as that men are "naturally" dominant and women naturally submissive. These are outdated and ridiculous, and you have my full permission and encouragement to completely ignore them.
How do I know if I'm a Dom?
Many people report understanding, or at least being aware of, their kinky desires from early in life. Others come to discover kink much later on. Both ways are completely valid and wonderful.
What it feels like to "know" you're a Dominant is different for everyone, so there's no easy answer I can give you.
Do you want to consensually control your partner(s,) boss them around in the bedroom (or out of it) for fun, or hurt them for mutual pleasure and enjoyment? Do you like kinky porn or erotica and imagine yourself in the position of the Dominant party? And Do you feel most fulfilled when you're in a leadership position? If any of these things are true for you, then you might be a Dom or interested in exploring your dominant tendencies.
The great news is that you don't have to decide one way or the other, now or ever, if you don't want to. You're allowed to explore and try on different labels, or eschew labels altogether and just do what feels fun for you and your partner(s.)
Doesn't wanting to hurt my partner make me a horrible person?
No, as long as you only ever do it consensually.
Myths about BDSM abound, and one of the most enduring is that kink is synonymous with – or an excuse for – abuse. This means that many people struggle with their desires to be dominant, thinking it makes them a monster for wanting to hurt somebody they love.
Remember the fundamental rule, however: the one thing that differentiates kink from abuse is consent. I could write thousands of words on the subject of consent, but the cornerstones are that in order to be meaningful it must be informed, freely given, and revokable.
The other key factor to be aware of here is the difference between hurt and harm. It is entirely possible to cause consensual pain to someone in a way that is pleasurable and causes no lasting damage, either physically or mentally. The best ways to ensure that you do not cross the hurt/harm line are to negotiate thoroughly, listen and pay attention to your partner before, during and after play, and take some classes on how to do kinky activities (e.g. flogging or bondage) in a way that minimizes risk.
People engage in BDSM and kinky play for mutual pleasure. Submissives submit because they enjoy it. Masochists allow their partners to hurt them because they enjoy it. As long as you have meaningful consent and take steps to mitigate unnecessary risks, you have absolutely nothing to feel guilty about. Your dominant desires are not bad or wrong, and there are plenty of people out there who will be thrilled to indulge them with you.
I keep hearing about "sub space," but is "Dom space" a thing too?
It is for some people! Headspaces are very personal and they work differently for everyone. I caution against chasing a specific headspace, as this is likely to lead to disappointment and frustration. As long as you and your partner(s) are having fun, you're doing it right.
Some of the Dominants I have heard talk about Dom space tend to describe it as a type of hyper-focus, where everything else in the world ceases to exist outside of their little bubble with their submissive. Others describe it as an intoxicating rush of power and confidence that makes them feel about ten feet tall and invincible.
My advice would be to find what your Dom space feels like, not chase anyone else's definition.
Can I still be a Dominant if…
…I want to control somebody but not dish out pain? Absolutely! Sadism (enjoyment of inflicting pain) is not a prerequisite for Dominance. Likewise, not all submissives are masochists. Lots of kinksters play with power and control without ever bringing pain into it.
…I like being penetrated? Yes! Say it with me: there is no such thing as an inherently dominant or submissive sex act. If you're a Dom who likes getting fucked, you're still a Dom. Ideas around dominance and penetration come from patriarchy (which positions being penetrated as feminine, and therefore submissive, and therefore inferior.)
…I want to give up control sometimes too? Yes! Perhaps you're a switch (someone who likes being both dominant and submissive, dependent on context.) Or perhaps you're mainly a Dom, who just wants to experience being on other side of the whip very occasionally. Either way, it's all good and doesn't undermine your dominance.
…I only want to be dominant in the bedroom, not all the time? For sure. 24/7 D/s relationships are just one expression of kink. You can just play the Dominant in the bedroom and then revert back to an egalitarian relationship if you want to. Your identity and your dominance are just as real.
…I want to perform oral sex on my partner? Repeat after me: there is no such thing as an inherently dominant or submissive sex act! If you enjoy giving oral sex, then go for it. Besides, people who say you cannot go down on someone in a dominant way are sorely lacking in imagination.
…I'm not physically stronger than my partner? Yes. Kink is a mental game as much as a physical one. You don't need to be physically bigger or stronger than your partner in order to have control and dominance over them.
…I'm a feminist? Want to know a secret? All the best Doms I've ever played with have been feminists. Feminism is about freedom and equality for all genders, and that includes freedom to express your sexuality in the way that works for you. Kink is not anti-feminist, because kink is not abuse.
…I need cuddles and reassurance after playing? Absolutely. Dominants need aftercare too, and it's really normal to want your partner to reassure you that they still like you after a heavy play session. Everyone deserves aftercare and needing it doesn't in any way make you less of a Dom.
…I have limits? Everyone has limits. Everyone. One of the most pervasive and toxic myths in BDSM is that limits are for submissives and that Dominants just want to go as far as possible, every single time. You get to set limits, have them respected, and use safewords if you need to pause or end a scene.
How do I even begin to bring this up with my partner?
Many would-be Doms are afraid that their partner will run for the hills if they bring up their desires. And sadly, this does happen. I know of more than one Dominant who was shamed and even called a potential abuser by their partner for opening up to them about their kinks.
However, these awful experiences are thankfully comparatively rare. I know many more Doms who have told their partner about their desires and either they've gone on to explore them together, or their partner has given them a pass to explore elsewhere.
So how do you bring it up?
The best way to approach something like this is gentle such as "would you like me to tie you up?". You probably shouldn't start with "I want to tie you up and whip you until you bleed" or by suggesting a 24/7 D/s relationship. You can simply tell your partner that you've been fantasizing about getting a bit dominant with them in bed, and asking if that's something that interests them and turns them on.
If they're interested, then you can proceed from there, discussing the specifics and negotiating different kinky things to try. If they're not, then you have a number of options: confine your kinky life to fantasy only (which is valid, by the way!); negotiate a way to meet your needs outside of the relationship,  whether through an open relationship, polyamory, kink play with others without sex, or seeing sex workers; or break up. The right way forward is for you and your partner to decide and no-one can make this decision for you. (Don't be tempted to cheat, though – sooner or later, it'll blow up in your face.)
I'm single, how do I find a submissive?
I wish I could give you the definitive answer to this! As it is, I can only give you the best advice I have: get out into your kinky community.
Get onto Fetlife or other sites that are similar to Fertlife.com and start connecting with other kinksters in your local area or who share your interests. When it's safe to gather in person again, go to a munch (a social meeting for kinksters, usually in a venue such as a pub or coffee shop.) Go to a club night or play party with the intention just to watch, meet people, and make friends. Building a network and becoming a known face on your local scene is by far the best way to meet potential partners.
Don't be creepy. Don't ask people overly personal questions immediately after meeting them. And remember that a BDSM relationship is still a relationship. You should take your time to get to know the person and make sure you have things other than a kink in common.
You can also use more traditional online dating platforms like OkCupid and Tinder, but you should disclose in your profile that you're kinky and looking for submissive partners.
Be proud!
Many new Dominants (and even experienced Dominants) feel shame, confusion, or even guilt over their kinky orientation. Please don't! Doms are awesome as long as they play ethically and with enthusiastically consenting partners. There are many submissives out there who are looking for exactly what you're offering. So get out there, have fun, and let your Dom flag fly!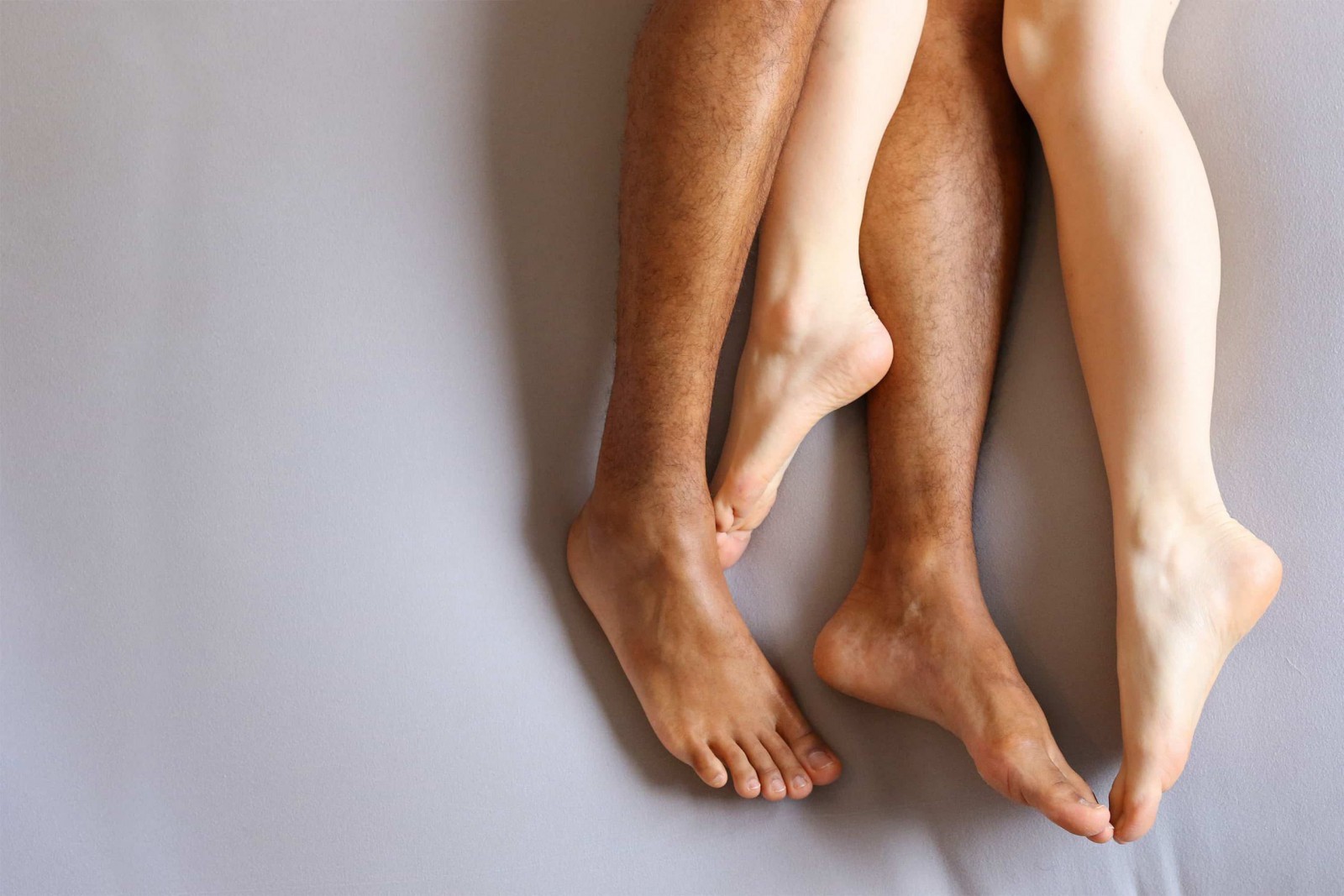 By

Amy Norton

|
March 01,2023
Cuckold play is an incredibly popular kink. It's also a taboo and misunderstood one. Perhaps you've heard about it but you don't really know what it is, or perhaps you're curious and don't know how to get started. Let's talk all things cuckolding and cuckqueaning! First of all, what is Cuckolding and Cuckqueaning? Cuckolding is,…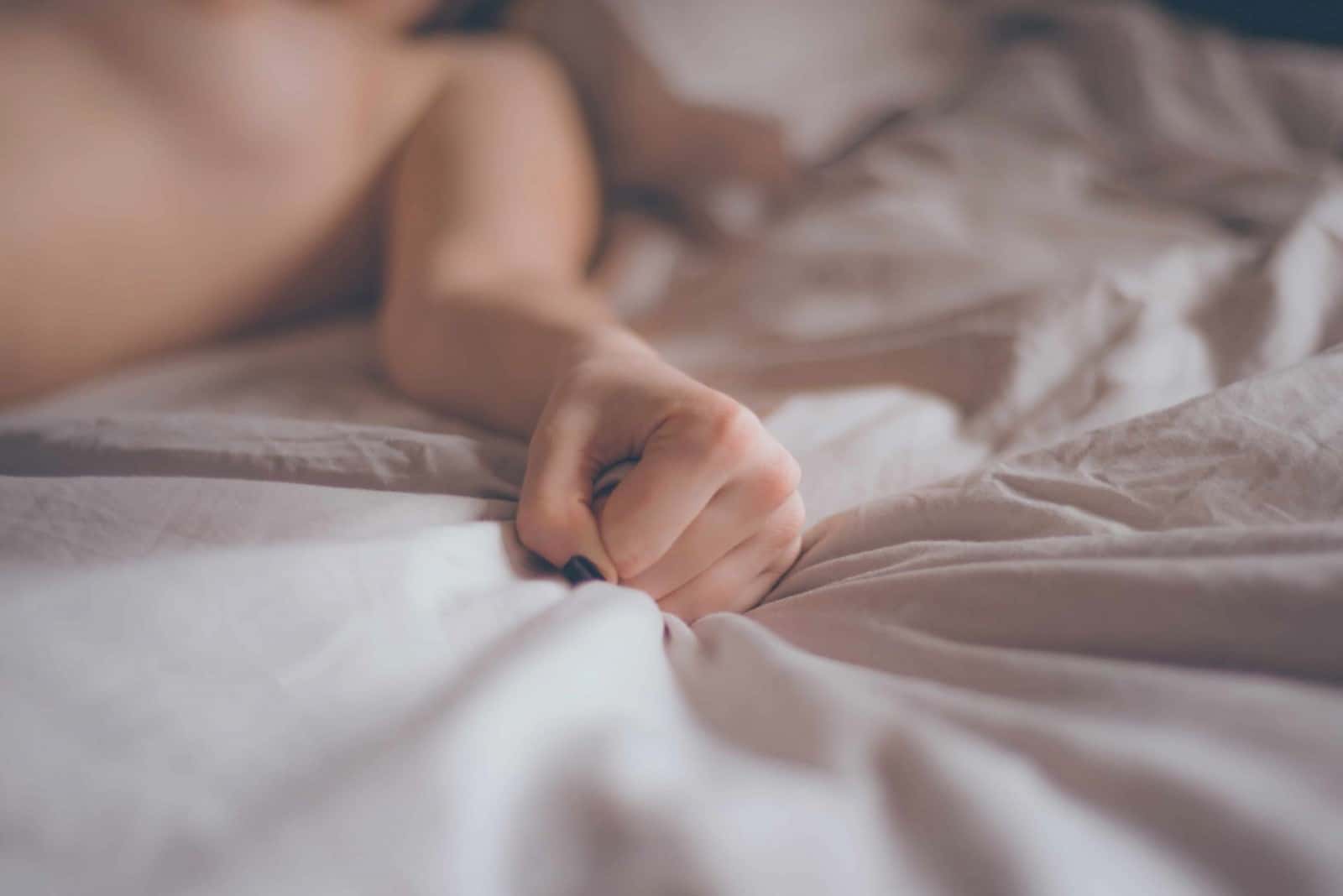 By

Amy Norton

|
March 01,2023
Today we're going to talk about a very common but often poorly understood kink. Many people are confused by the concept of orgasm denial, but many others are curious about trying it. Let's dive in and explore why so many people get off on not getting off… What is orgasm denial? Orgasm denial is the…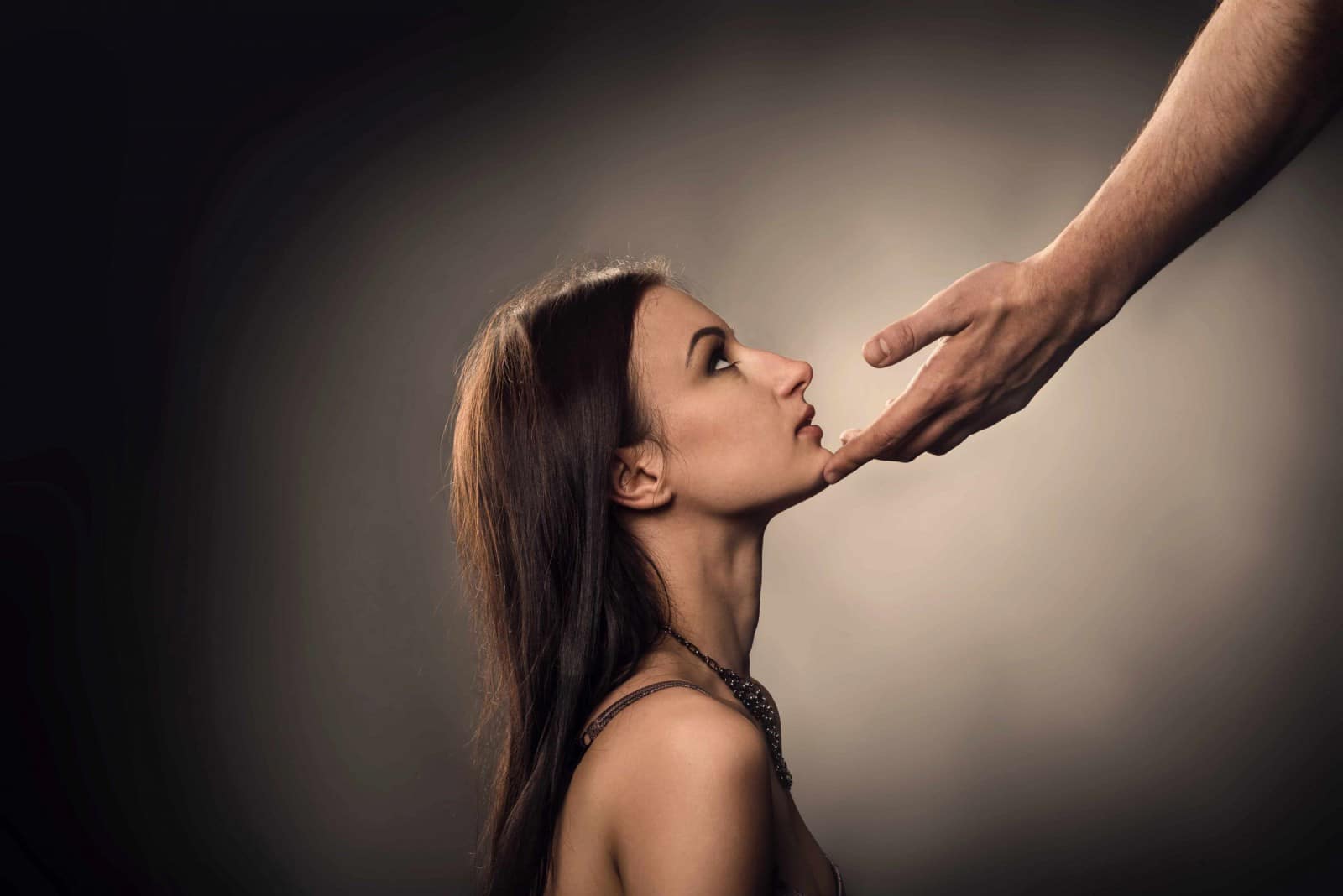 By

Amy Norton

|
February 28,2023
Are you curious about BDSM submissives? Maybe you've heard the term and wonder what it means, or perhaps you're interested in exploring your own submissive desires. Whatever your reasons, understanding the world of BDSM submissives is an intriguing and complex topic that deserves exploration. In this blog post, we'll delve into the power dynamics of…