Fetster BDSM Review and Alternatives For Kink and BDSM
Looking for kinky websites for some BDSM fun and more? You've come to the right place!
While many dating sites are tailored towards traditional dating and sex experience, others are designed for people with an alternative dating lifestyle.
Whether you're into BDSM or other kinky sexual fetishes, there are sites out there with your desires in mind. Fetster is one of them, and it's catered to people just like you who have the same wild kinky desires.
Below is a detailed review of Fetster, one of the top BDSM and kink sites around.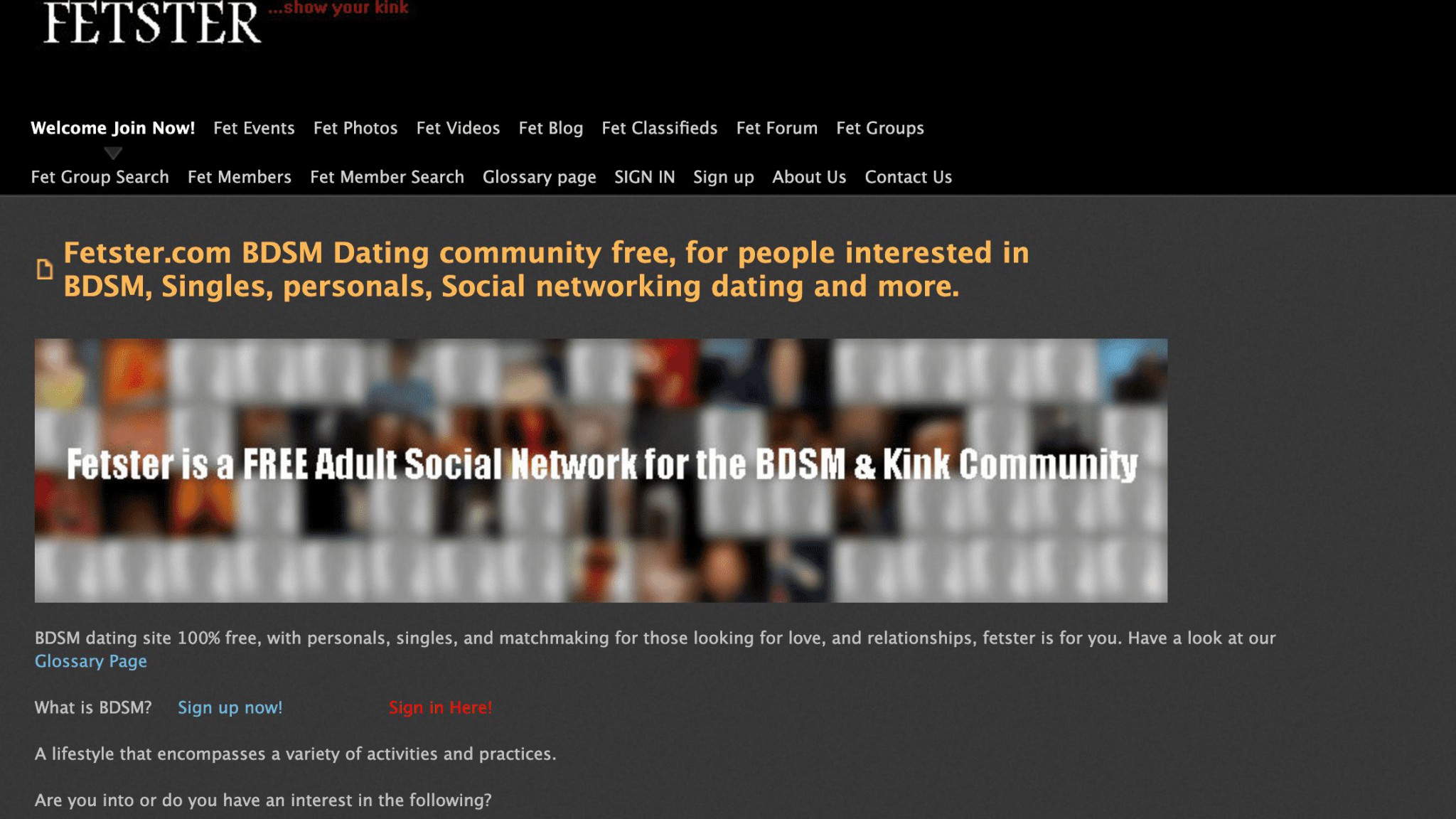 Fetster in a nutshell
Fetster is a free adult dating site for people who are into BDSM and Kink. This site is where you'll find every kind of kink – and the community is like-minded with fetishes you can totally relate to.
The visitors here don't just want sex – they want to fulfill their fetish desires and BDSM play. You can start a conversation with anyone, and the normal dating rules apply here. Also, you can join forums to increase your network of naughty people.
Fetster allows kinky individuals to come together in a safe, open site. The atmosphere is ideal for sharing naughty thoughts, sexy experiences, and new ideas. You'll never get bored here!
Fetster features at a glance
User verification – The site does have a feature to verify users. This is to get rid of bots and fake profiles.

Free message – Fetster's free messaging feature is probably one of the best the site offers. As a user you are able to receive and send messages from any user at any time.

Custom profiles and dashboards – The site enables you to make your profile and dashboard features exactly how you want them.

The community – The members are gracious to newbies, and there are features such as event listings and classifieds as well.

Ability to share videos – While they need to be hosted on another site and not uploaded to Fetster, you can share videos through links.

Search feature – You can literally search for just about kink or preference you can think of. While Fetster's search engine is extensive, it's easy to use and navigate, making it easy to find a BDSM or kink partner.
Registration and User experience
The registration process is straightforward. All you need to do is provide your names, username and password, location, and email address. After this, you should state your sexual preference. Besides, there's a long list of questions that can help people know who you are.
Search feature for members on Fester
Fetster has the most comprehensive search feature that is above industry standards. There're lots of filters to help you search for people around you. This means that you can narrow your search to almost anything.
Messaging on Fester
When you become an active member, you can send messages to anyone. This is where you start a conversation to fulfill your kinky fetishes. And when new people join, you'll receive a private message.
Fetster Groups
Fetster has an excellent community – you can share anything discreetly and hook up easily. Unlike other BDSM sites, your fetishes are taken seriously here. There are plenty of groups that are based on specific kinks and fetishes.
You can join as many groups as you want and increase your chances of hooking up. There are literally thousands of people in these groups, and you can meet them easily. The best part is that you don't have to spend a penny to connect with these sexy like-minded kinksters!
Fetster Forums
Whether you've got a question about a BDSM act, or a comment about a fetish you've tried, the Fetster forums are great for sharing. There are numerous forums to choose from where you can express your thoughts. The community is proactive and generally offers good advice and encouragement, especially for those newbies of BDSM.
Safety and privacy
Fetster is committed to keeping all your personal information safe. The details you give are not shared with third-parties. And because the site gives you control, you can decide the people you want to share your data with.
Fester pays special attention to the member's privacy. If you're reported for harassment or spam, your account is blocked. The site also provides 24/7 customer service support.
Fetster cost
If you sign up for a free membership, you'll get limited search features, including limited blogs and forums. The cost of membership for silver and gold members is $19.95 and $29.95, respectively. Unlike other fetish sites where you have to fill a lengthy questionnaire, Fester has made the process easy.
When you upgrade to a paid membership, you can gain access to features like searching for distance, viewing videos, saving searches, etc.
Without a paid membership, you can't contact others or be contacted. So, considering most of the action happens in chartrooms and group discussions, you should pay for a gold or silver membership. Some members will even host their blog, so you can access a large collection of fetish videos.
Pros
Fetster is completely free!

Everything on the site is BDSM-related.

There are a ton of forums and groups.

Overall, it's a great community.
Cons
Some of the design features are lacking.

The site can be a little slow depending on how many users are online.
Conclusion about Fetster
Fetster is not your ordinary BDSM and kink adult dating site. No matter what sexy desires you have, this is the place to unleash what you really want in the bedroom. The people on Fetster are essentially looking for the same thing you are, and that's the great thing about this fabulous site.
The other awesome feature about Fetster is that it is completely free. You can access all of the features without paying a dime. These days, free sites that fulfill your BDSM fantasies are pretty rare, wouldn't you say? Fetster is totally legit to meet a like-minded BDSM freak like yourself.
Check out Fetster and see how easy it is to talk with and potentially hook up with people who share your kink and BDSM fetishes. You'll be pleasantly surprised at what you'll find!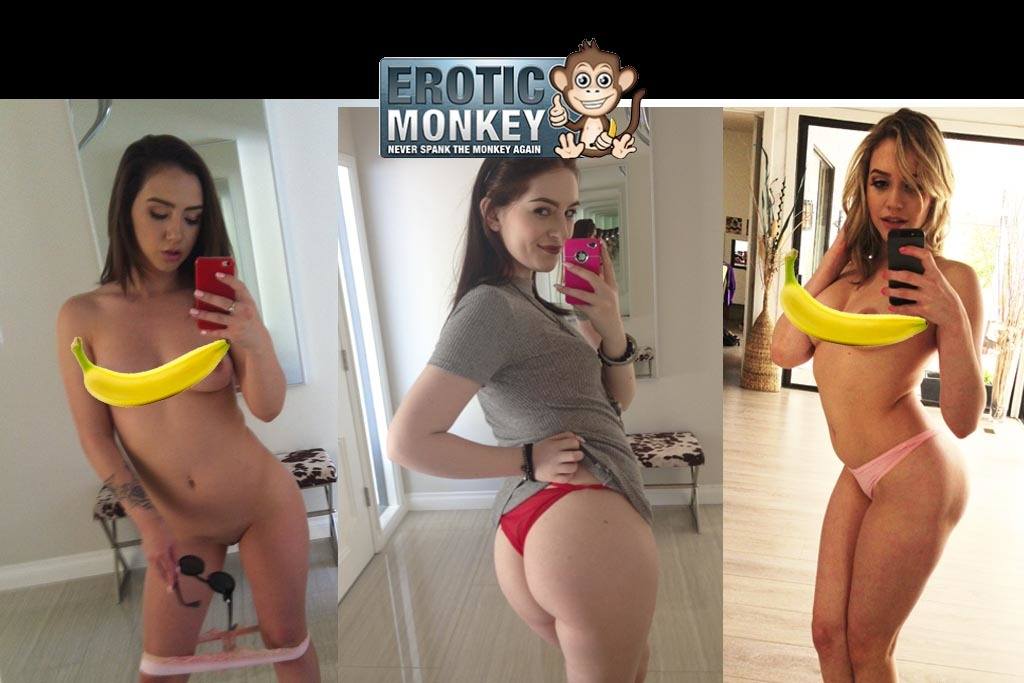 By

Tony Parker

|
November 14,2023
→  Escorts Sites Like Erotic Monkey For Sex ← When it comes to the world of adult entertainment, it can be hard to find the best escort sites out there. Lucky for you, we've got the inside scoop! In this Erotic Monkey review, we're pulling back the covers and revealing all the juicy…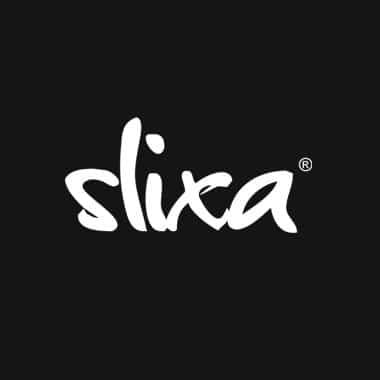 By

Tony Parker

|
November 07,2023
Slixa is a top-tier escort website that connects with companions from the UK, France, Spain, Germany, Canada, and the US. Let's take a closer look at Slixa, the escort website. Slixa User experience Slixa's website looks clean and elegant, so you can browse any escort's profile with ease. Additionally, you can use the filters…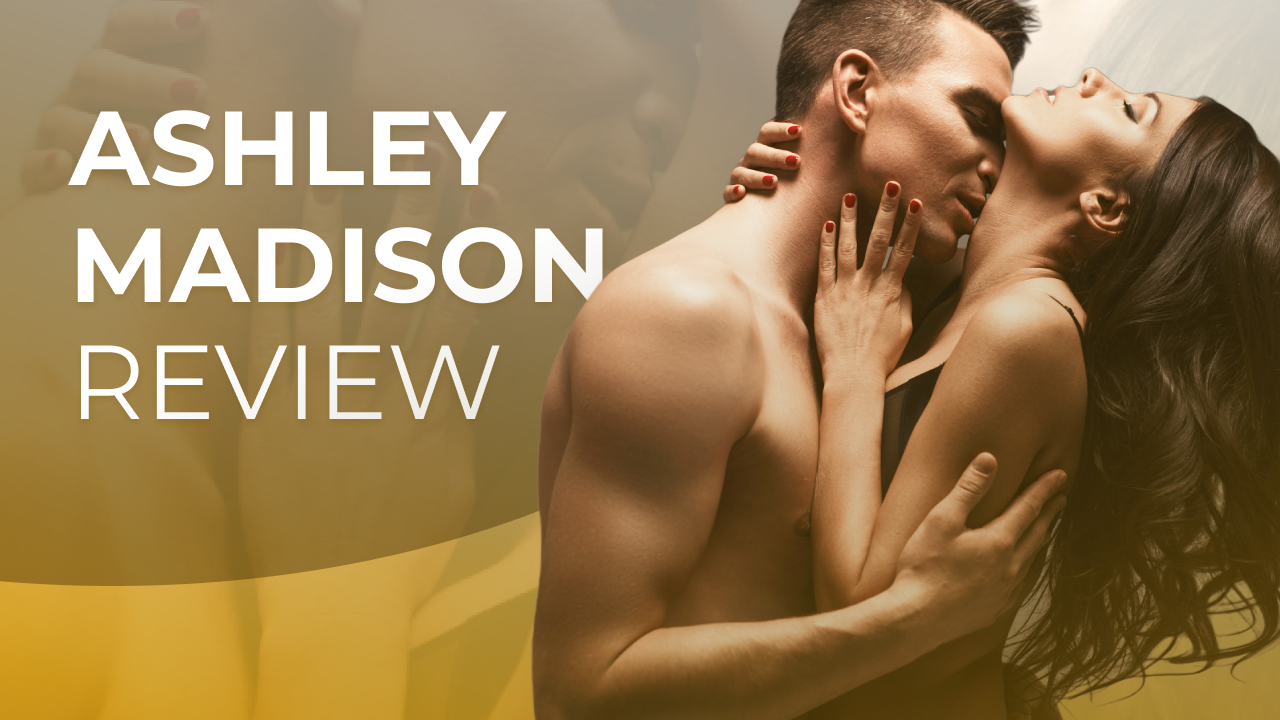 By

Kinky Hookup

|
July 11,2023
If you want to spice up your love life, the Ashley Madison dating site may be a tempting option. But is Ashley Madison legit and worth your time? We've done a thorough Ashley Madison review to help you determine if this dating site is suitable for you. Our review covers the site's features, membership options,…