FabSwinger Review: Swingers Lifestyle Community
Looking for a swinger site that will provide you with a chance of finding hot swingers? FabSwingers may be the site you've been dreaming about! One of the biggest swinging sites around, FabSwingers is a great way to meet other like-minded singles and couples who want to get it on with other couples.
If you're wondering, is FabSwingers a legit site that will provide a change for a great swinging experience, I've got you covered! Read on for my exclusive FabSwingers review to find out everything you need to know. Let's get on with it!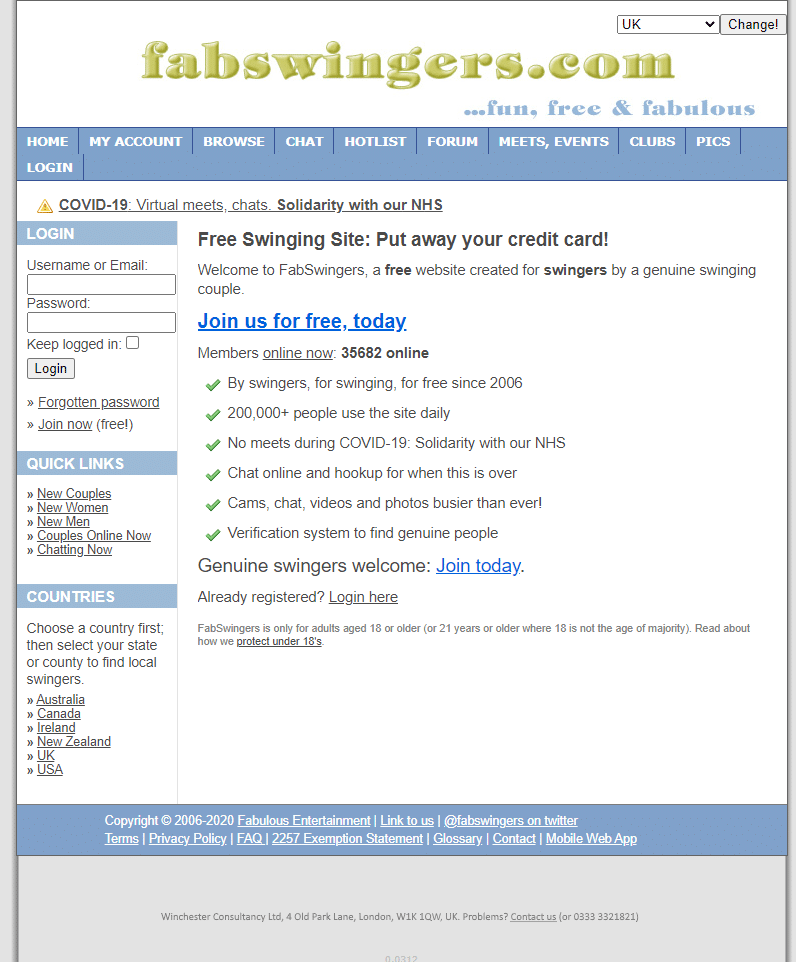 What is FabSwinger?
FabSwinger is a free website created for swingers by a genuine swinging couple. It has been around since 2006, so it's definitely not a new kid on the block. This site does not charge you for anything! FabSwinger has a bomb-ass verification system, so you can rest assured that you will only meet genuine swingers in this site. Sounds good, doesn't it?
You can join in a couple of minutes and you will then have unlimited access to all of the adverts and photos, and you can send and receive messages. Their slogan is "by swingers, for swinging, for free since 2006."
More than 200,000 members sign on to the sign every single day. That means there are plenty of chances to meet the swinger of your dreams. With messaging, pic posting, and forums, FabSwinger offers all the best options for the swinging world.
While the site does have its disadvantages – for example, it's only available for people who are in Australia, Canada, Ireland, New Zealand, UK, and the USA – there are plenty of good points. Next, I'll get into FabSwinger's features in more detail.
Signing up at FabSwinger
The registration process is very simple and won't take more than a few minutes of your time. Once you're on the page to register for FabSwinger, there is some info you need to put in. (This includes your email, date of birth, username, and how you identify as on the site). Like pretty much all other sites, you need to wait for a verification email.
Once you get the email message to verify your account, the real fun begins! This is when you get the chance to create your own unique FabSwinger profile. You will need to come up with an intro that portrays who you are. While your description tells other swingers details about you, there really isn't any way to specify who you want to meet. This means that you may get messages from other members who do not interest you. Just be prepared for a lot of unwanted messages.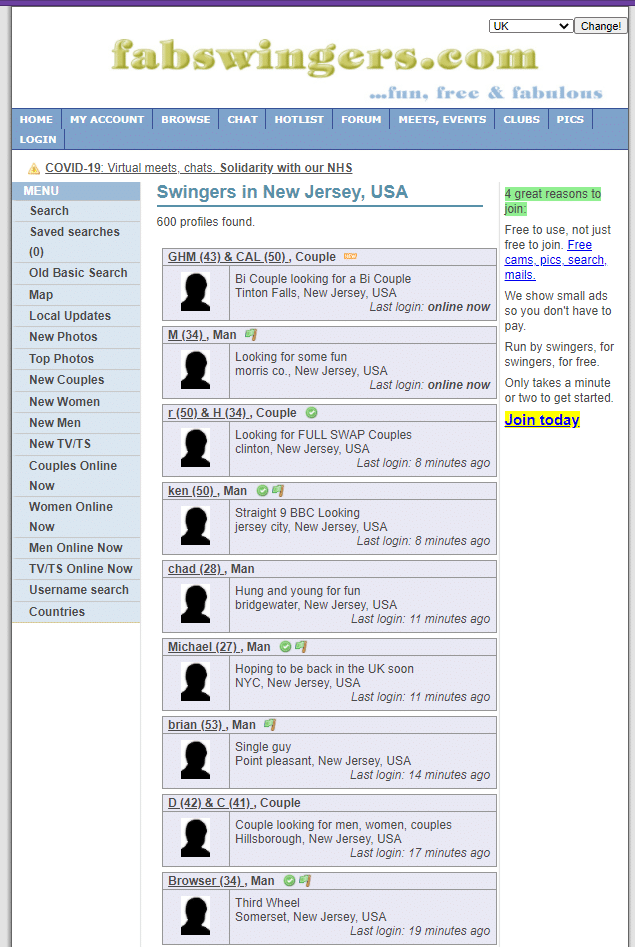 FabSwinger free features
For a site with free features like FabSwinger's, you would think that you'd need to pay a lot of money. But the reality is that most of the great features on this swinging site are absolutely free! There's no BS here, trust me. Once you sign up, you'll have access to most of the site's features. And you don't pay a dime! What could be better than that? You have to admit – it does sound pretty impressive.
With other swinger sites, you at least have to pay to message other people. Most sites let you receive messages from other members. However, if you want to respond, you need to pay. But not at FabSwinger! You'll also be able to see whether or not your sent messages have been read. This is a feature that is exclusive to their free members, and makes it really stand apart, if you ask me!
You also have the opportunity to add a sexy photo of your own to your messages. This is a great way for other swinging FabSwinger members to see what you look like. Plus, you can get as hot and steamy as you want with your pics! There are no holds barred here, so don't worry about going too far.
Live cams (watching or showing)
Messages
Group chat
Uploading Albums
Posting/participating in forums
Sending photos
Liking other people's photos
Adding friends
Sending "winks"
Looking at other members' albums
Registration
Updating your status
Swingers Club Directory
Searching for other members
All filters in search
FabSwinger paid features
While FabSwinger's free features are exceptional, there is always more to the site. They have paid features that are basically upgraded versions of the free features. The paid membership is for those die-hard swingers who are really dedicated to meeting other swinging couples.
There is a choice between a gold membership and a silver one. What's the difference, you may ask? While both memberships allow you to see who looked at your profile, the silver one lets you put more pics on your profile. Also, you can see big photos other members, as well as their latest gallery of uploaded pictures. As a gold member, you will be able to do more video chats than silver and regular members. Gold and silver members can also see who checked out their profiles.
Price
Okay, so we've established that you don't need a paid membership in order to find local swingers. However, why not get the most out of your FabSwinger experience? Give the paid membership a try for 60 days. For a little fee, you can choose to be a gold FabSwinger member for 30 days or a silver FabSwinger member for 60 days.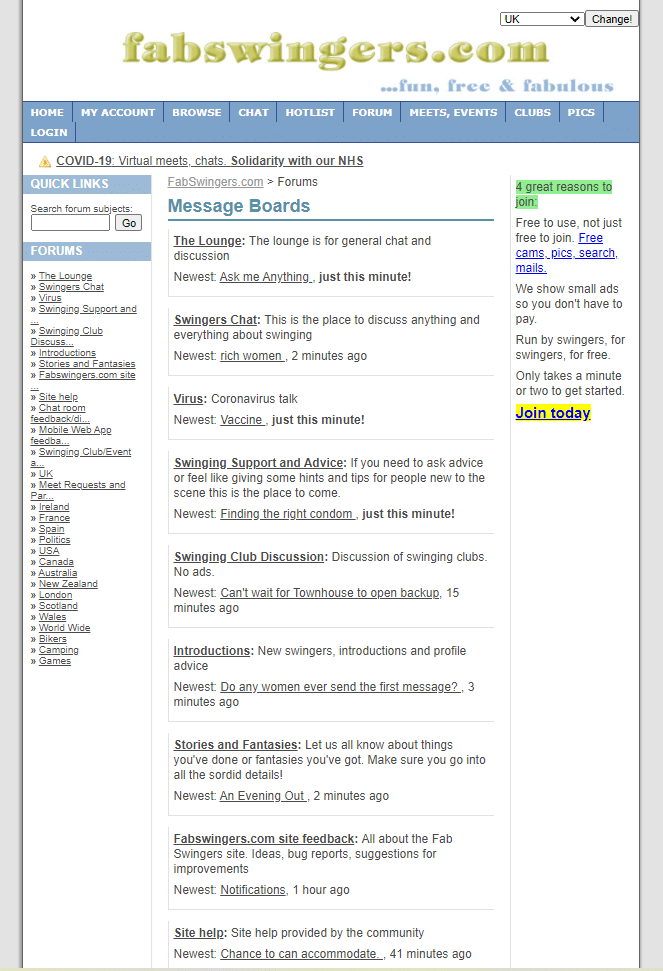 Most features are accessible and completely free.
The site offers a community chatroom function with video.
All the members are real people, it's almost impossible to create a fake profile.
You can upload an entire photo album.
Members can log in as a couple in FabSwingers.
200,000+ people use the site daily
There are no fake profiles.
Cams, chat, videos and photos are busier than ever
Verification system to find genuine people
The members quickly respond to messages and are active in the chat rooms.
The site is only available for people who are in Australia, Canada, Ireland, New Zealand, UK, and USA.
Unfortunately, there is no FabSwinger mobile app yet. However, luckily there is the web app.
Conclusion
These days, it's very hard to come by a site for swingers that is legit AND free. FabSwinger really outdoes itself with their many free features and easy signup process. The site's target groups are singles and couples looking to swap partners, and there's no confusion as to what you'll find here.
There's no limit to the number of people who can participate in the group chat. This means that FabSwinger is the perfect place online to test the waters and find the ideal swinging single or couple.
While there's no mobile app, you can access FabSwinger safely on your desktop or laptop. This may be slightly inconvenient, but the swinging site's free functionalities make it more than worth it.
Be sure to check out FabSwinger and sign up. You'll be on your way to meeting sexy swingers in no time!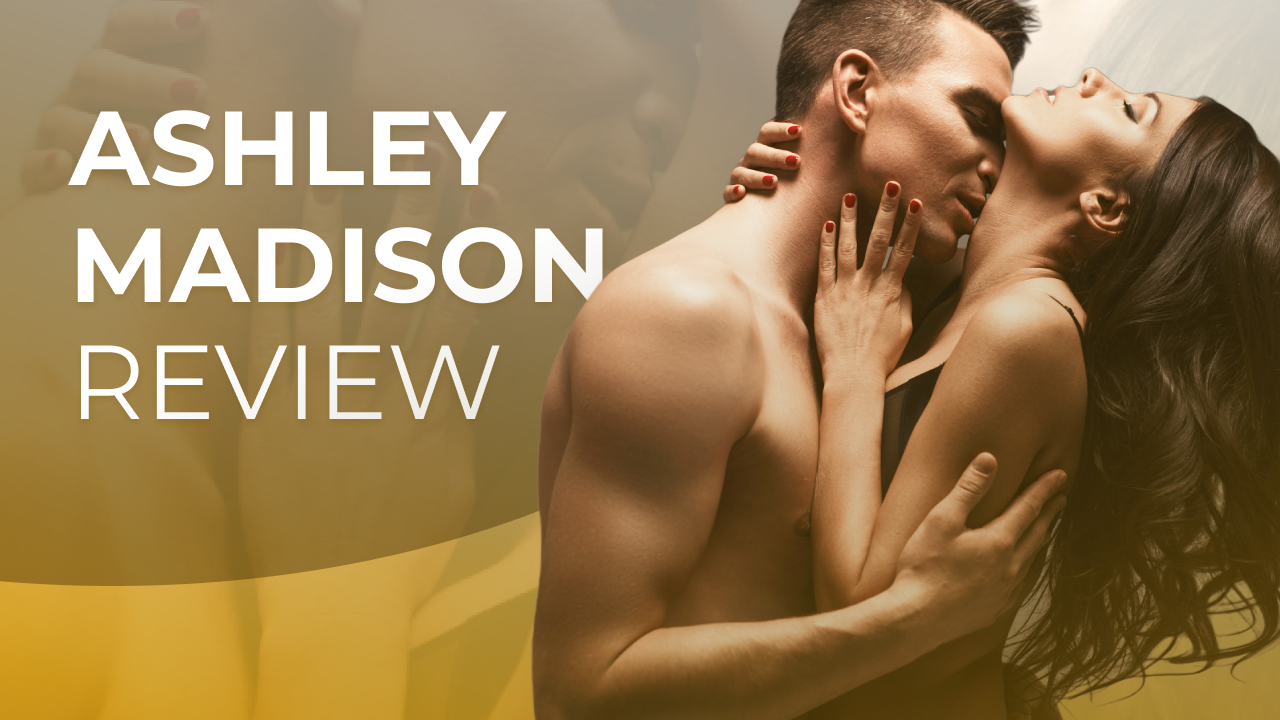 By

Kinky Hookup

|
July 11,2023
If you want to spice up your love life, the Ashley Madison dating site may be a tempting option. But is Ashley Madison legit and worth your time? We've done a thorough Ashley Madison review to help you determine if this dating site is suitable for you. Our review covers the site's features, membership options,…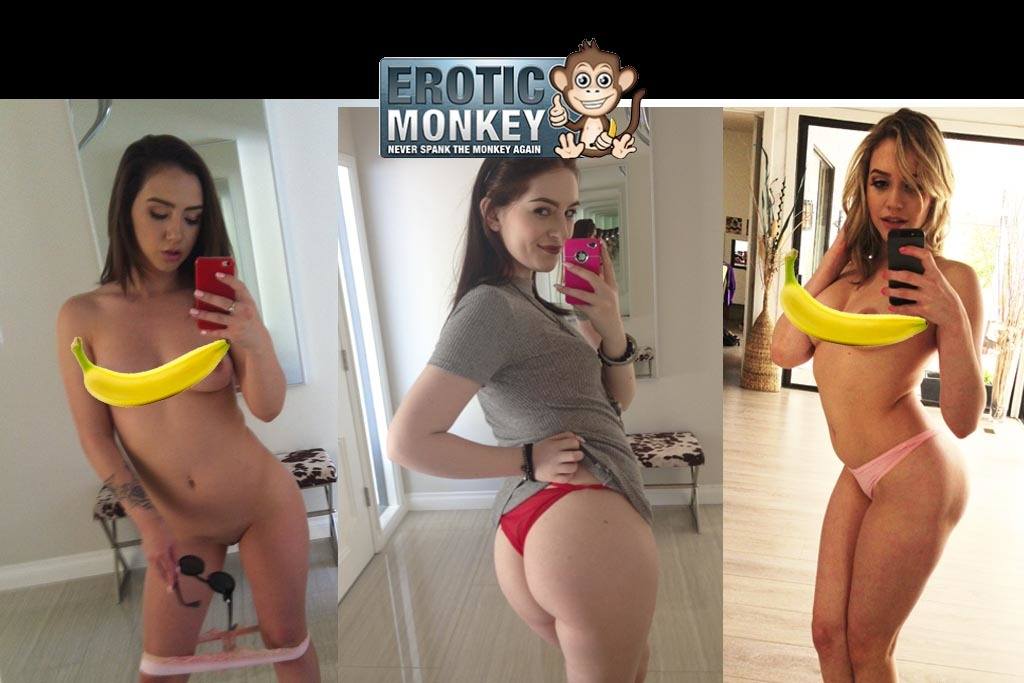 By

Tony Parker

|
April 21,2023
→  Escorts Sites Like Erotic Monkey For Sex ← When it comes to the world of adult entertainment, it can be hard to find the best escort sites out there. Lucky for you, we've got the inside scoop! In this Erotic Monkey review, we're pulling back the covers and revealing all the juicy…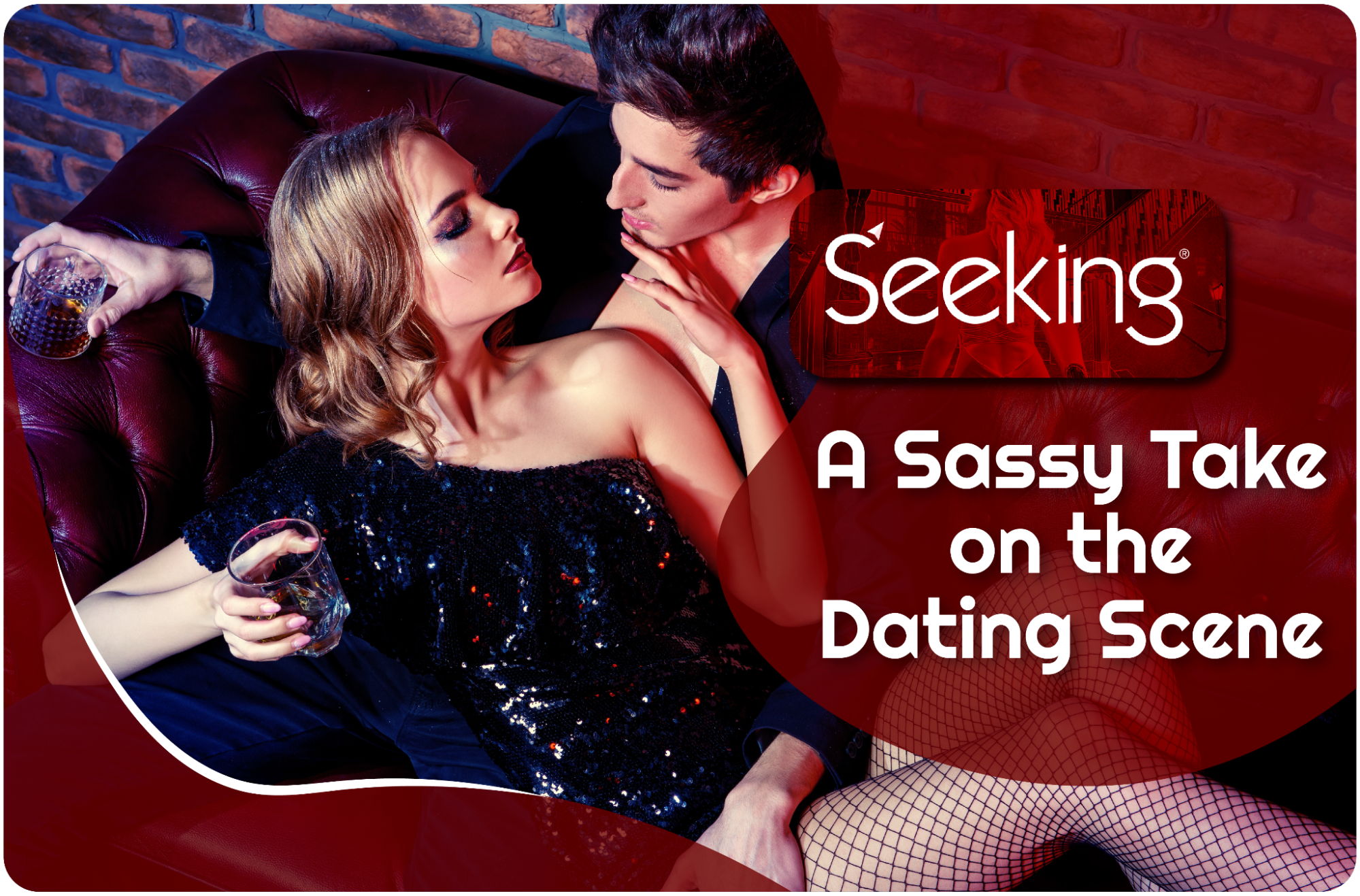 By

Tony Parker

|
April 21,2023
In the world of dating, there are many different niches and communities to explore. One that has gained significant attention in recent years is the online dating scene, where individuals can connect with potential partners through dating apps and websites. Seeking.com is one of the most popular dating sites for successful and attractive singles. It…