How to Incorporate Sex Toys into Your Kinky Play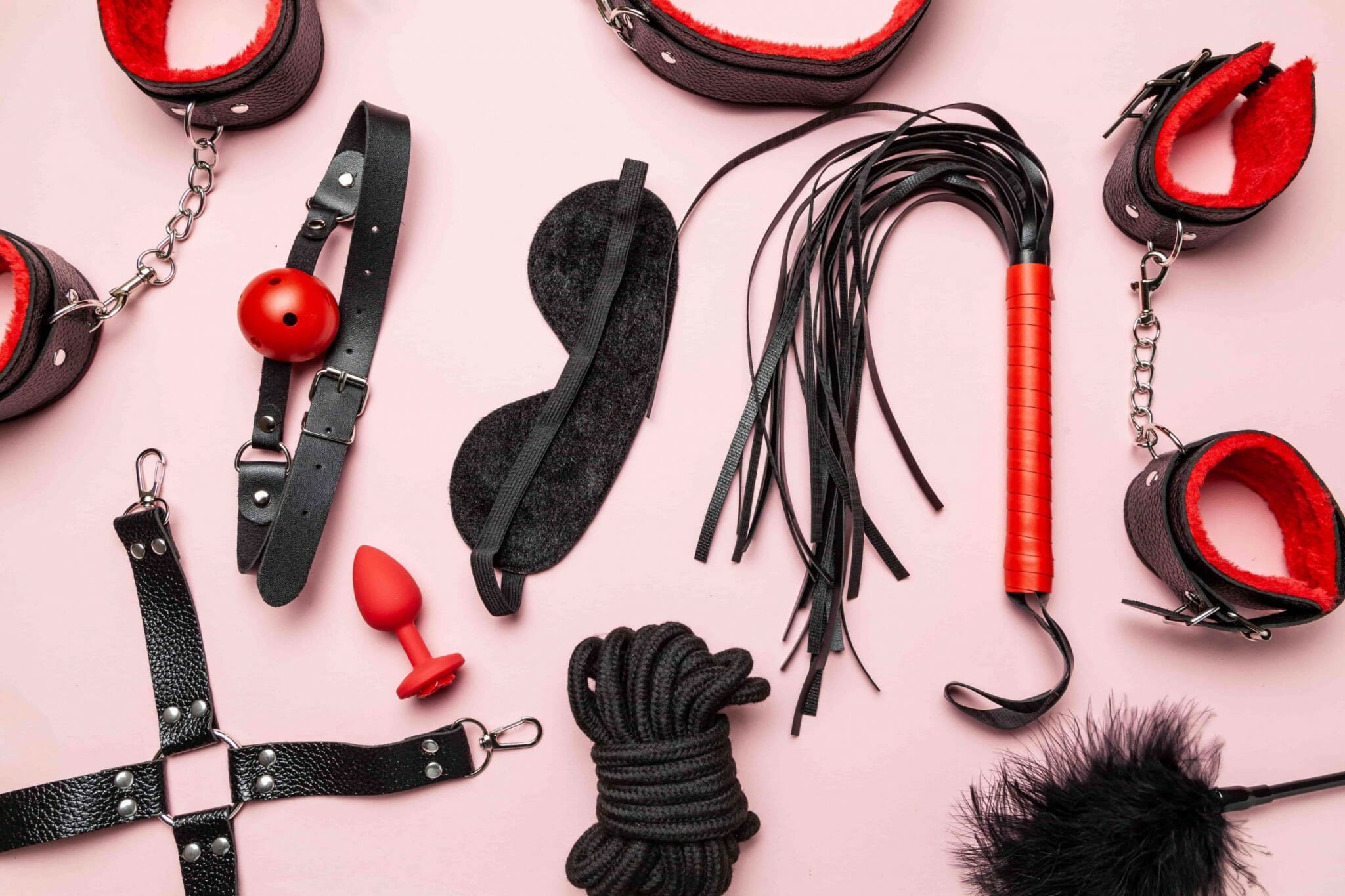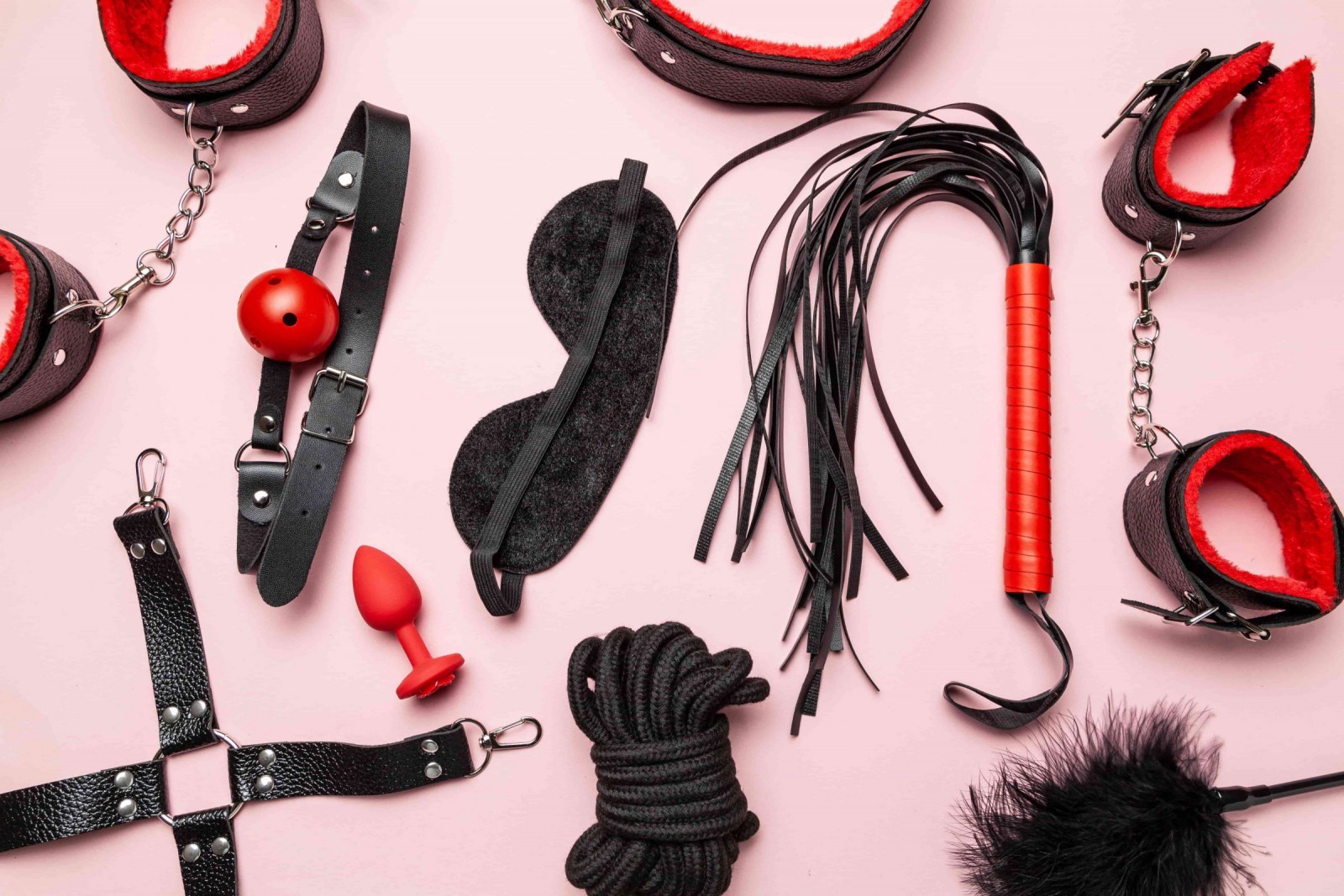 Disclosure: KinkyHookup.com may receive a portion of the revenue from the sale of services listed on this page. For more information please visit our

advertiser disclosure

to read more.
Advertiser Disclosure
KinkyHookup is a free resource that provides valuable content, website comparisons, and reviews. We advertise on our website to help support and deliver well-research articles.
We want to be completely transparent with the way we do business. In order to help keep KinkyHookup.com 100% free, we may receive a small commission from many offers listed on this page.
Compensation and commission may impact the order in which information and partners are displayed on the website. (For example, the order in which they appear on certain pages) Many of the sexting and dating products we recommend pay us a referral fee for sending them, potential new members. This means that if you click on a certain link on KinkyHookup.com and enter your information (for example, name, email, address, or phone number) We may receive a referral commission. While we work hard on our research, we do not provide a complete listing of every available adult dating site in the marketplace. Of course, we also review websites that don't pay us anything. If we see a site or app that we like with great features and user experience we will let you know it regardless of compensation.
Read More
Anyone who knows me knows that I'm a little obsessed with sex toys. (Duh, right? I literally review them for a living on my blog.)
The sex toy industry is huge and growing. Statista estimated recently that it will be worth $52.7 billion globally by 2026. A 2017 Lovehoney survey found that around 3 in 4 American adults owned at least one sex toy. And Business Insider reported that sex toy sales rose 126% in the first half of April 2021 as compared to the same period the previous year – hypothesised to be caused by COVID-19 stay-at-home orders and lockdowns.
But that's enough of the numbers. Did you know that sex toys can be an amazing addition to your kinky play? In this article, we'll explore just some of the ways you can incorporate toys into BDSM for even more fun.
What do we mean by "sex toys?"
"Sex toys" is a broad category that includes any kind of device designed to give sexual pleasure. Examples might include dildos and vibrators. We'll go into more depth about the types of sex toys in the next section.
Kink gear (floggers, whips, restraints etc.) might also be considered "sex toys" by some. However, for the purpose of this article, we'll assume that sex toys are objects designed for genital (including anal) stimulation, and that kink gear is a separate category.
You might often see sex toys categorized as "for women," "for men," and "for couples." Many retailers are now moving away from this binary language and referring to toys in a gender-neutral way instead. In this article, I'll refer to "toys for vulvas/vaginas" and "toys for penises," rather than ascribing gendered words, in an effort to be inclusive. I will also write with the assumption that any toy can be "for couples" (because it can! Do you use it with your partner? Congratulations, it's a couples' toy.)
What types of sex toys are there
Probably more than you think! Here's an incomplete list of some of the most common types you might see:
Dildos: phallic-shaped objects designed to be inserted into the vagina or anus.
G-spot vibrators: vibrating toys designed to be inserted into the vagina to stimulate the G-spot.
Clitoral vibrators: vibrating toys designed to be used externally to stimulate the clitoris.
Wands: large, heavy vibrators for external stimulation, known for their intense level of power. Most wands are mains powered, though there are exceptions.
Butt plugs: toys designed to be inserted anally and left in position for a period of time.
Strokers and masturbators: toys designed to have a penis inserted into them. This includes both basic strokers, which are usually just a flexible sleeve of silicone or TPE, and masturbators designed to mimic the sensations of vaginal or anal sex (e.g. Fleshlight, Pocket Pussy.)
Suction toys: toys for clitoral stimulation which use a nozzle and rapid pulses of air for stimulation instead of (or alongside) traditional vibration (e.g. Womanizer, Satisfyer.)
Rabbits: dual-stimulation toys with an insertable arm and an external arm to stimulate the clitoris.
Kegel balls: weighted balls designed to be worn inside the vagina for a period of time, providing stimulation as you go about your activities. Some evidence suggests they help with pelvic floor health, but this is unproven.
Wearable toys: toys that can be worn during intercourse, usually for the purposes of providing clitoral stimulation (which most people with vulvas need to reach orgasm.)
Ride-on toys: saddle-style toys, usually plugged in to the mains, which the user straddles. The Sybian is the most famous example.
Fucking machines: machines with a dildo/vibrator attached that provide a "fucking" sensation without manual effort. Usually very expensive.
Now that we've established just some of the types of toys you might see, let's have a look at some ways to incorporate them into your kinky play. Obviously, the usual caveats apply: negotiate fully and ensure you have full and enthusiastic consent! Never spring these activities on a partner without talking to them about it first and making sure they're on board.
How can you use Sex Toys?
The pleasure/pain mix
Not all submissives are masochists and not all kinksters enjoy playing with pain. However, if you are someone who enjoys this side of kink, adding sexual stimulation can both increase pain tolerance and make pain play more enjoyable. A pain/pleasure mix can also contribute to a sense of overwhelm or overstimulation, which many people find hot.
Try having your submissive use a powerful vibrator during an impact play scene, or alternating giving pain with giving pleasurable stimulation with a toy.
Sex toys and bondage
For many bondage enthusiasts, part of the appeal of being tied up is in the sense of helplessness. A tied up submissive is very vulnerable and many find this vulnerability incredibly hot. It can be fun to play with that feeling of powerlessness by using a toy on them while they're bound.
How about tying them in a hogtie and then using a high-powered vibrator on them while they can't move, or even using a toy to stimulate them while they're suspended? Having an orgasm while in mid-air is a very intense experience! Another possibility to try: have them insert a butt plug or kegel balls before you start tying. They'll feel it every time they move.
Sex toys for orgasm control
Orgasm control – incorporating orgasm denial, edging, chastity, and forced orgasm – is a hugely popular kink. Giving someone control over your sexual release is to give them control over a very fundamental part of you as a person.
Sex toys are fantastic for orgasm control play, whether you're wanting to deny someone's orgasm or force them to come again and again.
If you use a remote control vibrator, you can control exactly what stimulation your submissive gets without even touching them. This means you can tease them or edge them easily by turning toy off when they get too close. Or try using their favorite toy on them while telling them they're not allowed to get off… and they have to tell you if they're about to!
I even heard of one devious Dominant who unplugged his submissive's wand vibrator just as she was about to orgasm!
Wands and other powerful vibrators are amazing for forced orgasm play. The stimulation they give is so intense and so relentless that it's very easy for orgasms to cross from being pleasurable into being painful.
Sensation play with sex toys
Sex toys aren't just for the genitals! Sure, that's their intended purpose, but if you're doing a sensation play scene you can use a toy like a vibrator in other areas of the body for interesting and different sensations. How about making a blindfolded partner guess which vibrator you're running over their body, or running it over their ticklish spots and challenging them to keep still?
A bonus pro tip for you: suction toys on nipples is a particularly interesting sensation!
Reward and punishment
Reward and punishment aren't a part of every kink dynamic, and they can be very intense – so tread carefully! But if they are something you play with, they can be a good use for your sex toys.
Perhaps your submissive has certain privileges that they're only allowed when they're behaving well? This might include things like being allowed to masturbate or use their sex toys. If they misbehave, you can take away their toys or tell them they're not allowed to use them.
A slightly more elaborate version of this is a rewards system where certain behaviors earn points that can be redeemed for rewards. I know of one couple who use a gold star sticker chart for this! Perhaps five gold stars equal permission to use a toy. You can set the parameters for yourselves and make it as easy or difficult as you like!
Long-distance kink
Many relationships start out long-distance, and some remain that way for the long haul. This can make things like sex and kink challenging. Long-distance kink is also a concern for many couples who don't live together right now because travel restrictions and social distancing mean we potentially can't see our partners for a long stretch of time.
This is where long-distance enabled sex toys come in!
Of course, you can do this with any regular sex toy by using them during phone sex or cybersex (or that Zoom orgy I keep hearing about!) But if you really want to take your long-distance kink game to the next level, look into teledildonics. That is high tech sex toys that can be operated from anywhere in the world.
Lovense, Lovehoney's Desire range, and We-Vibe are some of the most well-known companies currently making long-distance toys. These can be operated via a smartphone app, so you can hand over control of your toy to your partner no matter where they are in the world!
Long-distance love is hard, especially if physical touch is important to you (as it is to many kinky people.) But by incorporating high-tech sex toys, you can at least enjoy a sexual connection across the miles.
Subtle public kink
If you choose carefully, toys can be good for wearing out in public without anyone else being any the wiser. (This is important. Other people knowing you're using a sex toy in public is bringing them into your play in a way they didn't consent to. Don't do that.)
Good options include remote controlled knicker vibes or "love egg" style vibrators. Turn it on surreptitiously while you're out and about and watch your submissive squirm! Butt plugs and kegel balls are also perfect for wearing in public, and have the added bonus of being silent.
Aside from the obvious benefit of ongoing sexual stimulation throughout the day, using sex toys in public can add a humiliation factor for some people. Even if no-one has any idea what you're doing, the feeling that they might know or they might figure it out can be very powerful!
Cuckolding
Cuckolding (sometimes called cuckqueaning if the cuckolded partner is a woman) is a kink that centers around enjoying watching your partner have sex with somebody else. It's sometimes part of a humiliation kink, chastity play, or centered around eroticizing the feeling of jealousy. But it's also a kink that many people fantasize about without knowing exactly how they'd feel about it in reality.
Sex toys can be a great way to try out a lighter form of cuckolding kink if you're not ready to bring another person in yet (or, let's face it, to get the itch scratched in the era of social distancing since it's currently difficult or impossible to hook up in person!)
For example, if the submissive partner is a person with a penis, their dominant partner could use a dildo in front of them and talk through a fantasy of imagining that the toy is someone else's penis. Likewise for a vulva-owning submissive, you could do something similar using a toy like a Fleshlight.
While this doesn't entirely prepare you for the reality of actually seeing your partner with someone else (because sex toys aren't people!) it can be a way of starting to bring the fantasy to life without diving straight into the deep end.
Service kink
The great thing about service kink is that almost anything can be an act of service if you think about it in the right way. An act of service, after all, is just doing something for another person that is helpful or enjoyable for them. Common service kink tasks include shining someone's shoes or making them the perfect drink.
There are a number of ways to incorporate sex toys into service kink. The first and most obvious, of course, is the dominant partner lying back and ordering their submissive to bring them to orgasm using their favourite toy. But what about making your submissive clean your sex toys for you when you've finished using them? Or making it their responsibility to ensure that your favourites are always fully charged and ready for use? Or even – a particularly ingenious idea I heard from a fellow toy enthusiast with a large collection – have them organise your toy collection, come up with a sensible storage and filing system, and label all the chargers for you?
Something a lot of Dominants enjoy is getting massages from their submissives. Well, wand vibrators were originally sold as back massagers! Why not relieve those sore muscles by having your submissive give you a nice massage with their favourite vibrator?
The sky's the limit! Use your imagination!
Here I've outlined just a few of the myriad of different ways you can bring sex toys into your BDSM play. But the best thing about kink is that it's an amazing space to let your creativity out to play. I like to think of kink as "a game of pretend for grown ups," so don't be afraid to try things out, experiment… and, of course, let us know what kinky sex toy hacks you come up with!
What do I need to know when buying sex toys?
The most important thing is to make sure you get body-safe materials. There are tonnes of guides to sex toy materials available on the internet, but in brief: aim for non-porous materials such as pure silicone, annealed glass, stainless steel, or treated wood. Avoid porous materials like TPE and TPR for insertable toys; these are okay for external only toys like strokers, but they won't last forever as the materials start to break down, so be prepared to replace them. Avoid like the plague anything with "jelly," "gel" or similar words in the name, as these materials leach toxic chemicals including phthalates, which are known carcinogens. You should also avoid any material you can't identify, that isn't labelled, or is labelled vaguely.
In case you're thinking of ignoring this advice: people have reported getting chemical burns from unsafe sex toys. NOT what you want anywhere near your sensitive bits!
Remember that the sex toy industry is more or less completely unregulated, so do your research to keep yourself safe.
Where can I buy sex toys?
There are many reputable online retailers you can buy from. Again, do your research. It's best to avoid buying from the likes of Amazon or AliExpress, as fake knock-offs of name-brand toys abound in these places. (I know one sex blogger whose fake Magic Wand caught fire.  Remember: unregulated. Don't risk your safety to save a few dollars.)
By far the best place to buy, if you can, is from a brick and mortar store. Fortunately, sex toy retail's sleazy reputation is becoming less and less accurate. Feminist, sex-positive stores are springing up in cities all over the world. If you can find one in your area, go! You'll be able to handle samples of the toys before you buy, and the knowledgeable staff will help you pick the ideal product for you.
Good luck, and have fun!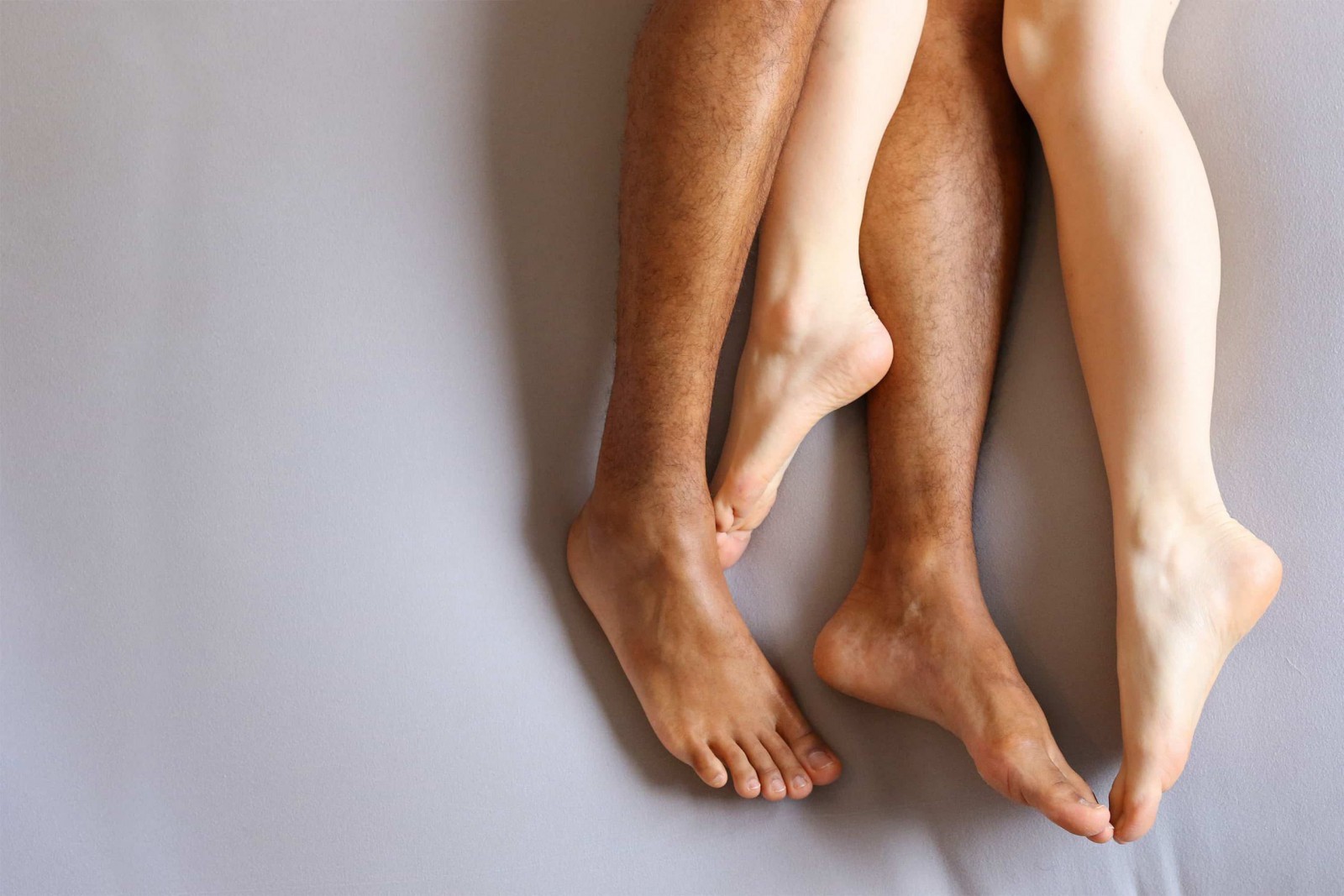 By

Amy Norton

|
March 01,2023
Cuckold play is an incredibly popular kink. It's also a taboo and misunderstood one. Perhaps you've heard about it but you don't really know what it is, or perhaps you're curious and don't know how to get started. Let's talk all things cuckolding and cuckqueaning! First of all, what is Cuckolding and Cuckqueaning? Cuckolding is,…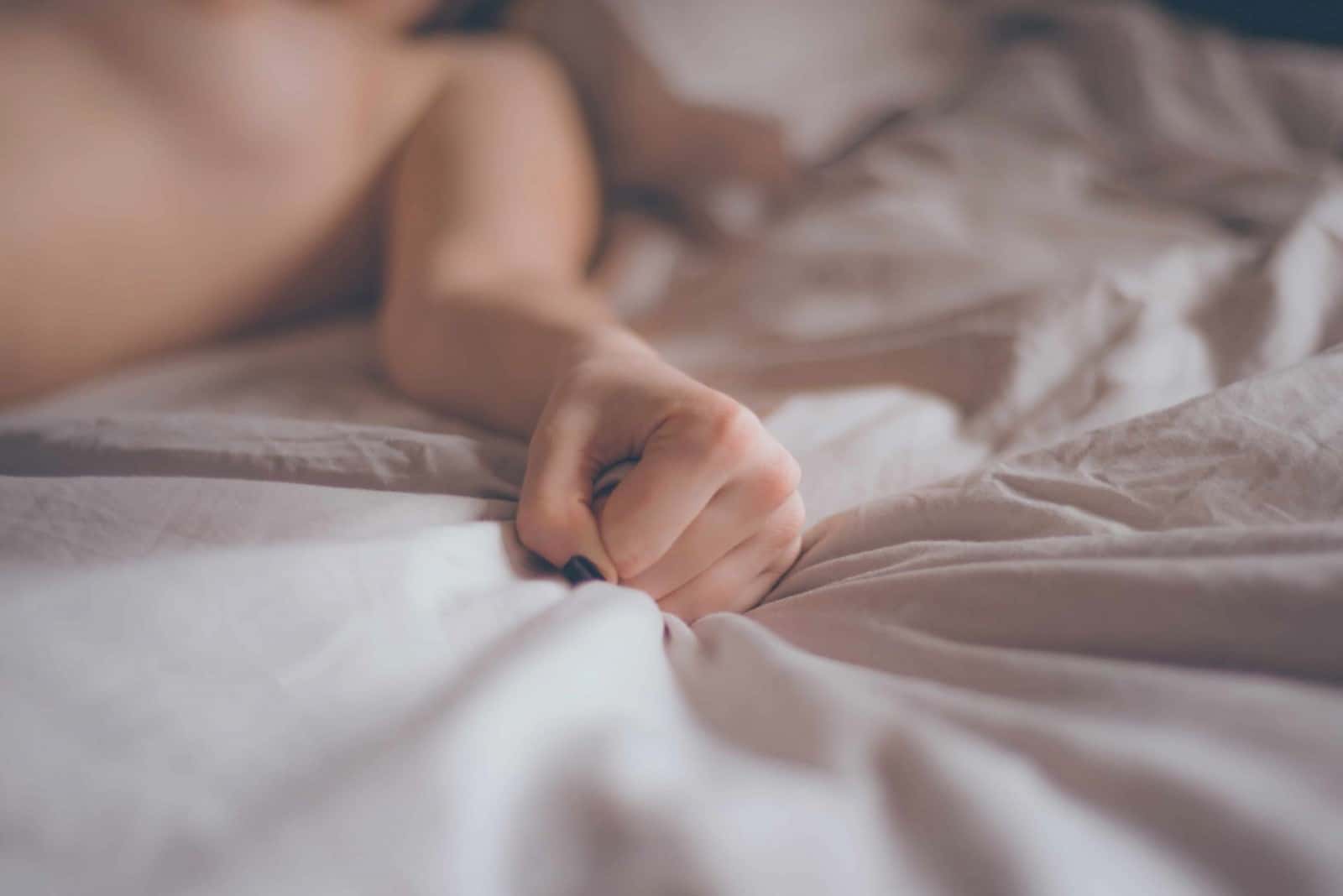 By

Amy Norton

|
March 01,2023
Today we're going to talk about a very common but often poorly understood kink. Many people are confused by the concept of orgasm denial, but many others are curious about trying it. Let's dive in and explore why so many people get off on not getting off… What is orgasm denial? Orgasm denial is the…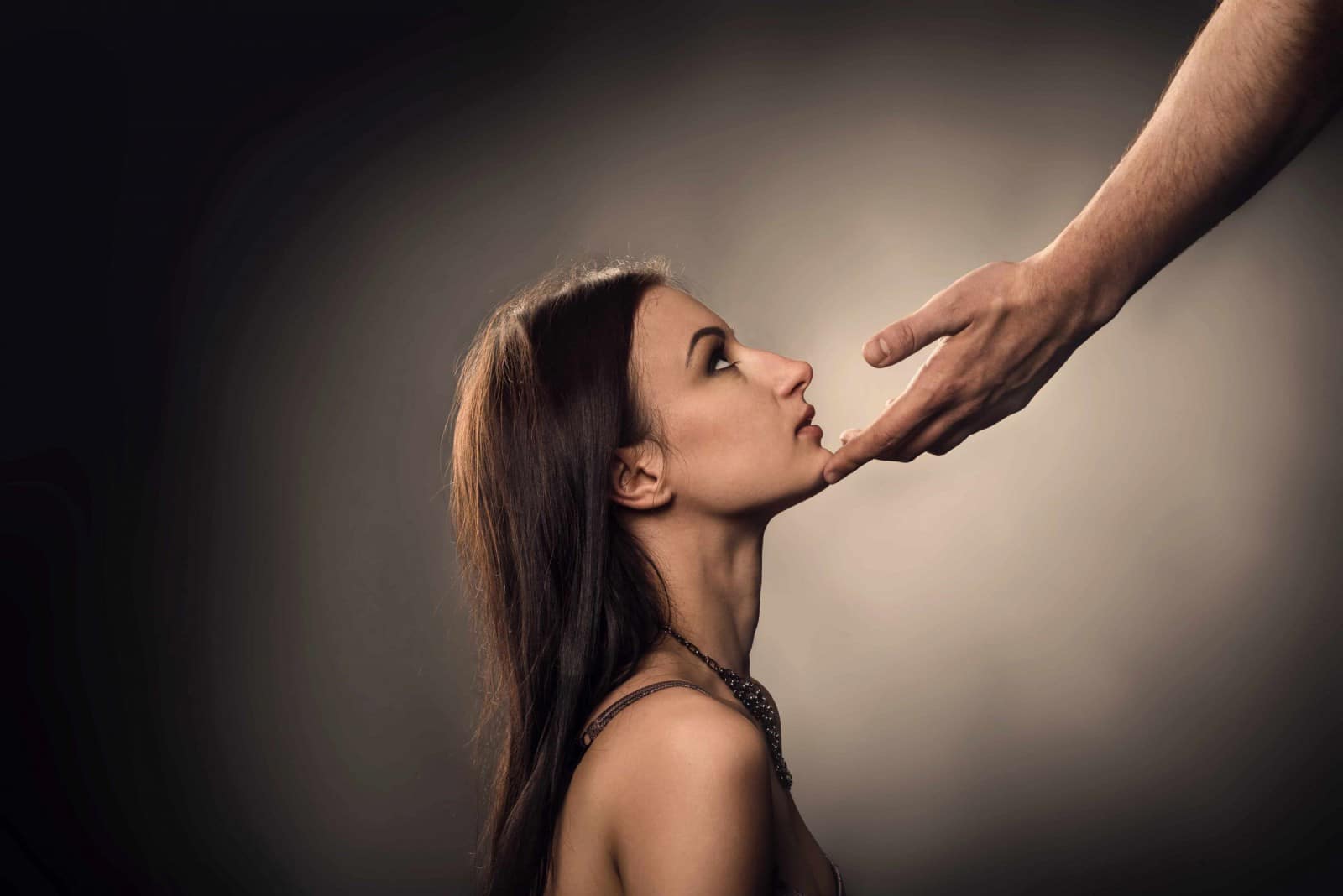 By

Amy Norton

|
February 28,2023
Are you curious about BDSM submissives? Maybe you've heard the term and wonder what it means, or perhaps you're interested in exploring your own submissive desires. Whatever your reasons, understanding the world of BDSM submissives is an intriguing and complex topic that deserves exploration. In this blog post, we'll delve into the power dynamics of…